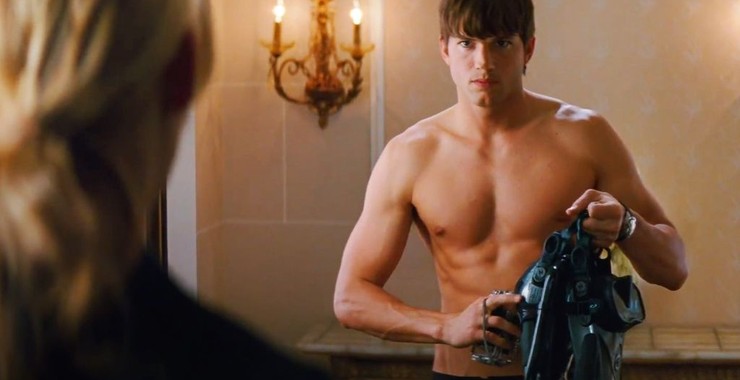 TRAILER 1:04
Play all videos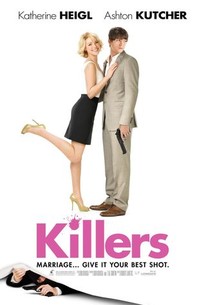 Killers
2010, Action/Comedy, 1h 40m
111 Reviews
100,000+ Ratings
What to know
Critics Consensus
Dull, formulaic, and chemistry-free, Killers is an action/comedy that's largely bereft of thrills or laughs. Read critic reviews
Where to watch
Rent/buy
Rent/buy
Rate And Review
Killers videos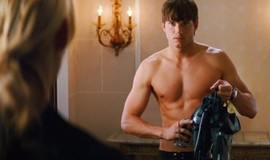 TRAILER 1:04
Movie Info
Three years after a fateful trip to the French Riviera, Jen (Katherine Heigl) enjoys the good life in suburbia with her handsome husband, Spencer (Ashton Kutcher). That comes crashing down, however, when gunfire rings out the morning after his 30th birthday. It turns out that Spencer has not been honest with Jen about his job; he's a deadly spy. Now she must learn to dodge bullets while keeping up an appearance of normalcy.
Rating: PG-13 (Sexual Material|Language|Violent Action)

Genre: Action, Comedy

Original Language: English

Director: Robert Luketic

Producer: Scott Aversano, Jason Goldberg

Writer: Bob DeRosa, Bob DeRosa, Ted Griffin

Release Date (Theaters): wide

Release Date (Streaming):

Box Office (Gross USA): $47.0M

Runtime:

Distributor: Lionsgate Films

Production Co: Lionsgate Films, Katalyst Films

Sound Mix: SDDS, DTS, Dolby Digital
News & Interviews for Killers
Audience Reviews for Killers
Oh boy, two out of the last three movies I've seen have featured Katherine Heigl in a prominent role. You know Heigl's career was so tainted by the perception she had that she was actually IN a commercial for NyQuil or something similar to that. That's how long she went. Regardless, I'm not gonna take a dump on Heigl, she's done a pretty good job of that herself. Talk about shade. Seriously though, and I hate to beat a dead horse by this point as this "controversy" is over a decade old, but I find it funny that Knocked Up was accused, by Heigl, of being sexist when, in fact, this movie, at least at first, is incredibly sexist. Jen got dumped by her ex, her parents constantly point it out and her relationship with men is the only thing important about her. I mean, how that's not sexist is beyond me. There's nothing to her outside of her (subconsciously) wanting to meet a man. If I could use memes in these reviews, this would be the point where I use the Jackie Chan 'WTF?' meme. Neither here nor there, just worth pointing out based on what she's mentioned before. Shall we move on with the flick, though? She's on a vacation in Nice, France, with her parents that, I'm assuming, was meant to be for her and her (now) ex. Because who wouldn't want to go to one of the most romantic places on earth with their parents, right? Regardless, while there she meets Spencer and the two "hit it off" and fall in love almost immediately. Thing is, however, dun dun dun, Spencer is a professional assassin trying to get out of this life. With Jen, he is able to pursue that. Of course, however, Spencer keeps this part of his life secret from Jen. Well, he started to tell her, but she immediately fell asleep. Fast forward three years and Spencer and Jen are now a married couple. Spencer has left the assassin life behind and started his own successful business. Blah, blah, blah, long story short, Spencer is drawn back into the world after a contract of $20 million is put on his head, so everyone and their mothers converge on Spencer's town to attempt to kill him, even people he thought of as friends. So this is like John Wick: Chapter Two, except it's got Katherine Heigl in it, it's a rom-com and it's fucking terrible. The idea here is that you're gonna find Heigl's reactions to the fact that her husband is an assassins so hilarious that you're gonna be like 'oh you' and laugh at the movie's contrived silliness. I mean, that IS what they were going for, right??? First things first, Katherine Heigl and Ashton Kutcher have absolutely zero fucking chemistry. Like none whatsoever. They could not light a fire even if they were covered in gasoline and I handed them the match. The fire would just find a way to not set these two ablaze. And that's how bad their chemistry is. I don't know what it was, honestly. My theory is that these two just did not get along with each other and they couldn't pretend to actually like each other for the duration of this insufferable movie. I could be wrong, but I'm probably not. I imagine both have got to have some sort of an ego and they just didn't vibe in real life so, therefore, they didn't vibe on screen. That's my theory, anyway. I have another and that is the fact that Ashton Kutcher is terrible in this movie and he is a black hole of charisma when outside of roles that aren't Kelso in That 70s Show. Perhaps it's not even that he's terrible, I'd say he's more bad than full-on terrible, it's just that, for the most part, he just sounds like he's fucking bored out of this mind. Like he'd literally just rather be doing anything else than what he is doing at the time they filmed this. Maybe he knew it sucked, who knows? But the mark of a great actor, hell, even a good one, is giving it your all despite knowing the material sucks. There are great actors that can get away with giving 60%, since they are so great that even working at slightly over half of their capacity, they're still really fucking good. Ashton has never been known as a good actor, even in that Steve Jobs movie that he lobbied so much for. As an aside, is it just me or does the idea of a Steve Jobs biopic (of which there were two) sound like just the most boring fucking thing on earth. Even Danny Boyle's version, which is apparently very good, does not interest me in the slightest. I'm not saying Jobs wasn't influential in the tech world, because he's one of its most influential figures, but I just don't care to see a movie based on his life. No point to that. Anyway, Ashton isn't god here, so all we're left is Katherine Heigl attempting to make something out of nothing. Yes, you could make the argument that Heigl was bad here, but, in her case, I feel like the terrible script is responsible for her bad performance. The thing about Heigl is that she's perfectly fine, maybe even solid, but she's never gonna win any real serious acting awards for her talent, unless she goes Matthew McConaughey's route. She tries, but her hands are pretty much tied. This movie is dull, generic, formulaic and, worst of all, completely bereft of laughs. You'd be almost surprised, if you didn't know beforehand, that this was meant to be a comedy. But, realistically speaking, that's what this concept is really meant for. It's meant to be a broad comedic affair. It's not like this is a movie about Richard Kuklinski's life, which is how it could work if this concept was meant to be serious. There's a few chuckles here and there and they're all thanks to Catherine O'Hara. I don't think, quite literally, that anyone else even made me remotely smirk. And, honestly, I don't know if this was actually the best that they could possibly do. Because it just seems impossible to me that, if you gave it your all, that this was still the best that you could come up with. I could count on one hand the number of times this movie made me chuckle...even if I cut off one of my fingers. This is impossibly unfunny. It's not the worst rom-com I've ever seen, but it's really fucking bad regardless. The action is somewhat better. But that's like saying having your hand cut off is preferable to having your entire arm cut off. That's technically true, both options still fucking suck. I honestly don't know why I even bothered with this. I was looking for something that was a little lighter, even if it might not have been good, and this did not offer anything of value to me nor, am I assuming, to anyone else. Nonexistent chemistry between Ashton and Katherine, laughless script, terrible action all add up to make this a movie that I would not, under any circumstances, watch ever again. Once was bad enough.

It is hard to see Ashton Kutcher as an international super-spy. Easier seeing Heigl as a wife struggling with suddenly being put into the position of defending her husband with a gun. But Killers is funny.

This action comedy starring Ashton and Katherine didn't work out as expected, I liked the idea of having a bunch of killers overloading the screen but it could have been done much better. The film was clichà (C)d and un-funny, filled with a bunch of one liners. It's definitely a film to be avoid

Ok I felt pretty tedious at first, and without any sense, then took shape and was ruining even more. Well the movie has a bad rate, and falling quite in ups and downs and rescue some action scenes (with lots of violence innesecaria) that eventually end up not being grasiosas. The only good thing is the performances that rescue a little work. At the end Killers is an action comedy that just does not work.
See Details