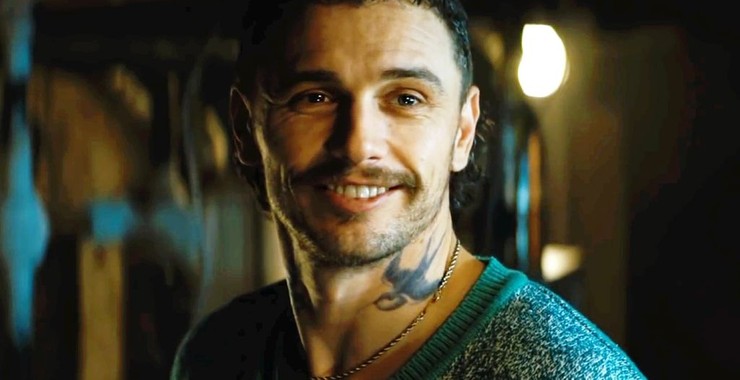 TRAILER 2:24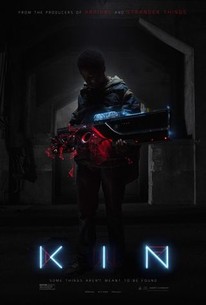 Kin
2018, Sci-fi/Action, 1h 42m
500+ Ratings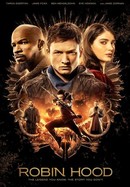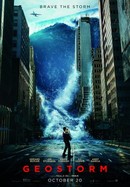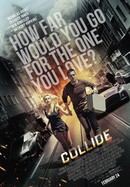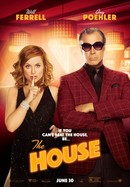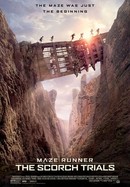 Maze Runner: The Scorch Trials
Where to watch Kin
Rent/buy
Rent/buy
Buy
Rent Kin on Vudu, Amazon Prime Video, or buy it on Vudu, Amazon Prime Video, Apple TV.
Rate And Review
Kin videos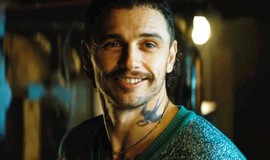 TRAILER 2:24
Kin Photos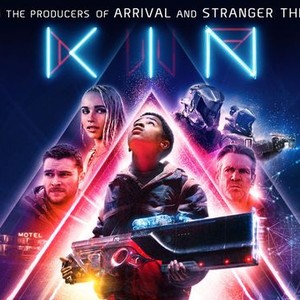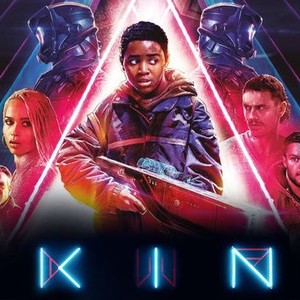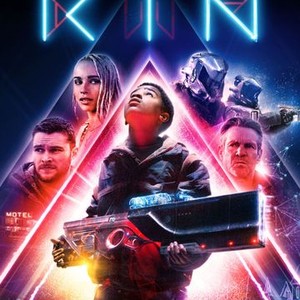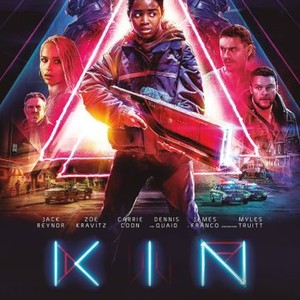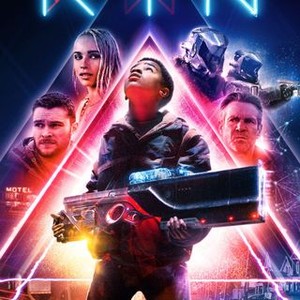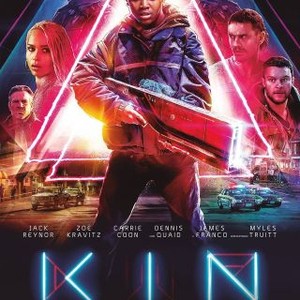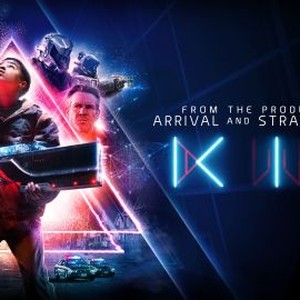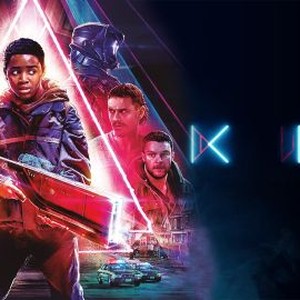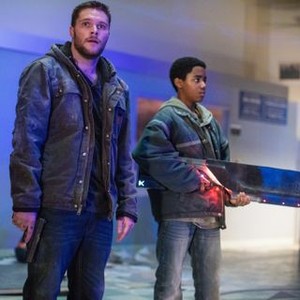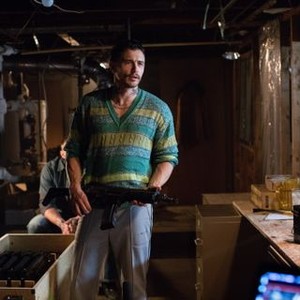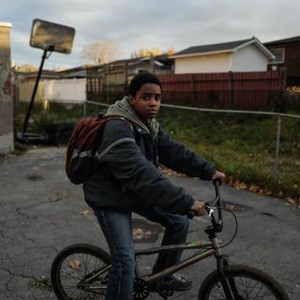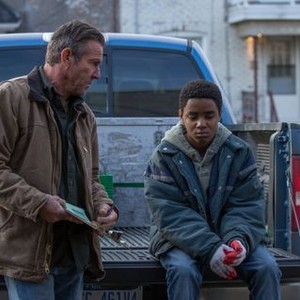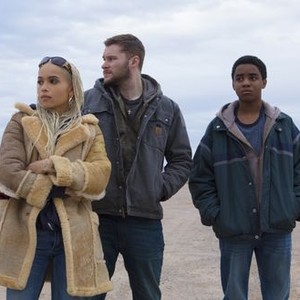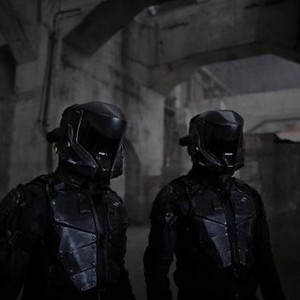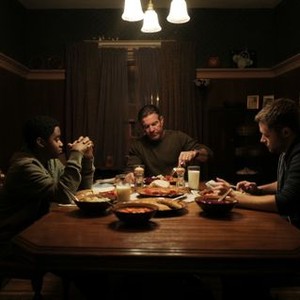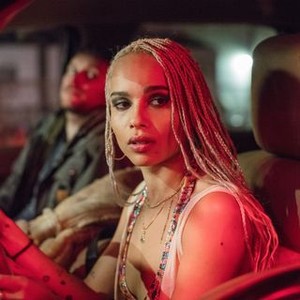 Kin (2018)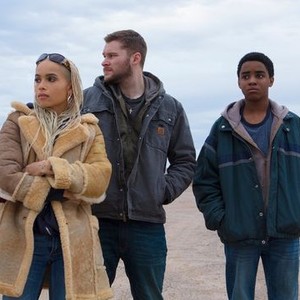 Kin (2018)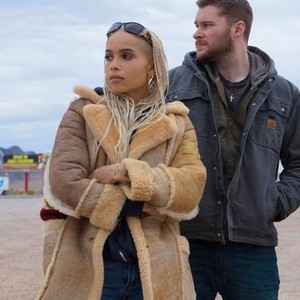 Kin (2018)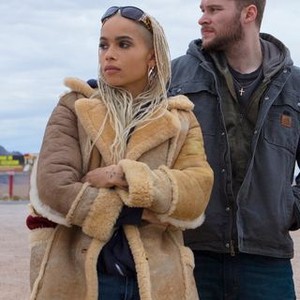 Kin (2018)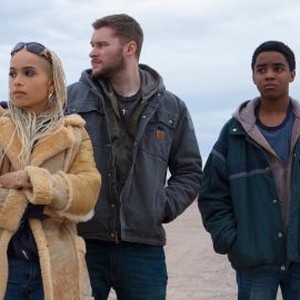 Movie Info
While scavenging for copper wire, Detroit teenager Eli Solinski stumbles upon a high-tech gun that holds special powers. When his brother, Jimmy, lands in trouble with a local crime boss, the two siblings take the mysterious weapon and go on the run. Eli and Jimmy now find themselves in a life-and-death battle against an army of thugs and two heavily armored, futuristic soldiers who want their gun back.
Rating: PG-13 (Gun Violence|Drinking|Thematic Elements|Intense Action|Language|Suggestive Material)

Genre: Sci-fi, Action, Mystery & thriller

Original Language: English

Director: Jonathan Baker, Josh Baker

Producer: Jeff Arkuss, David Gross, Jesse Shapira, Shawn Levy, Dan Cohen

Writer: Daniel Casey

Release Date (Theaters): wide

Release Date (Streaming):

Box Office (Gross USA): $5.7M

Runtime:

Distributor: Summit Entertainment, Lionsgate Films

Production Co: No Trace Camping, 21 Laps Entertainment

Aspect Ratio: Scope (2.35:1)
News & Interviews for Kin
There are no critic reviews yet for . Keep checking Rotten Tomatoes for updates!
Audience Reviews for Kin
Pretty predictable and not entirely original, but a positive viewing experience was had. Not a lover, but I'm into enough to jump back on board if there is ever a follow-up.

A bizarre sci-fi/road trip film, Kin doesn't seem to know what it wants to be. The story follows a young boy who finds an alien gun while collecting scrap metal and then takes off on a road trip with his older brother when their father is killed during a robbery by a crime lord that the older brother is in debt to. There's three different plots going on here and none of them are served very well; the alien one in particular seems almost completely disconnected from the rest of the film. Also, it's kind of hard to root for the brothers as the older one corrupts the younger, taking him to a strip club, using him to pull off a robbery, and then taking him to a casino. And the few good actors that there are in the cast, Dennis Quaid, James Franco, and Zoë Kravitz, are completely wasted in underdeveloped supporting roles. While it has a few exciting moments and some intrigue, Kin is a mess.

How does a film possess so much style and charm, but feel as if it accomplishes very little? This is kind of the crux of the issue with Jonathan and Josh Baker's feature directorial debut, "KIN", as the aesthetic of it all is in line precisely with what it seems the brother directing duo were going for whereas the narrative weight is lost somewhere between the multiple genres it's melding together. In terms of the viewing experience this can be boiled down to caring about the characters more than we do the adventure they go on. Myles Truitt's Elijah has been adopted into the Solinski clan, but whose present situation sees him being raised by Dennis Quaid's Hal as Hal's wife has passed and Eli's older brother, Jimmy (Jack Reynor), has been in prison for six years. At the outset, Jimmy is released and quickly finds himself in trouble with a local arms dealer (James Franco). Reynor's Jimmy is a stupid character and about as grown as Eli, but it becomes the two of them on the run together away from Quaid's welcome surprise of a turn in which he feels more raw forcing Jimmy to mature. The two meet Zoë Kravitz's Milly along the way, her presence only guiding Jimmy in the difficult, but right direction he must come to terms with. This arc for Jimmy naturally provokes development in Eli as well given both are harboring secrets from one another. The family drama combined with the on-the-run narrative is underscored by this discovery of an alien weapon that doesn't necessarily factor into the plot as much as one might initially think, but as Jimmy's lies and betrayal grow bigger and more hurtful the aliens chasing after their weapon and therefore after Eli grow closer and seemingly angrier making the inevitable climax impossible to fumble . "KIN" is an entertaining movie in almost every regard and I imagine if you're of a certain age when first experiencing it that it could become something of a cornerstone of your youth-it's harsh and grounded without being ugly-but as someone who is seeing this in their thirties and have felt like they've seen a million different variations on this story a slightly entertaining ride and solid characters only get you so far. Still, there are worse ways to spend an afternoon at the cinema.
See Details