Kinatay (Butchered) (The Execution of P)
(2009)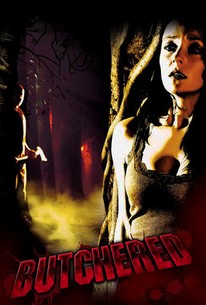 Kinatay (Butchered) (The Execution of P) Photos
Movie Info
A decent man who steps outside the law finds himself falling into an abyss in this violent thriller from Philippine director Brillante Mendoza. Pepoy (Coco Martin) is a young man studying to become a policeman who has recently married his longtime girlfriend Cecille (Mercedes Cabral), with whom he has a baby. Between school, his wife and the baby, money is scarce for Pepoy, and an old friend, Abyong (Jhong Hilario), tells him he can make good money by helping out some local loan sharks with their collections. While his conscience objects, Pepoy agrees, but while the work involves scaring a few small time hoods at first, things take a grim turn when he's asked to tag along with Sarge (John Regala) and Vic (Julio Diaz) as they collect a debt from Gina (Maria Isabel Lopez), a junkie streetwalker who turns tricks under the name "Madonna." It soon becomes clear that Gina can't pay what she owes and if Sarge can't get cash, he'll take his payment in pain; he beats, rapes and tortures the woman repeatedly in the back of a van as captive Pepoy is taken along for the ride. Kinatay (the titles translates as "Slaughter") was an official selection at the 2009 Cannes Film Festival. ~ Mark Deming, Rovi
News & Interviews for Kinatay (Butchered) (The Execution of P)
Critic Reviews for Kinatay (Butchered) (The Execution of P)
Audience Reviews for Kinatay (Butchered) (The Execution of P)
½
(Note: Flixster's picture for this film is wrong)"Kinatay" is one of my 'quiet' must-see films, not just because of the Cannes directorial prize it has garnered, but also because of Brillante Mendoza's experimental style of filmmaking, which I reckon to be a refreshing touch to an industry pestered with endless recyclable ideas for movies to pass as 'blockbuster'. For the initial sequences, Brillante never bothered for sound editing, but instead used the seemingly nuisance-like sound(the assorted voices of people, jeepneys) to his advantage, transforming it with true verite' ability into an element to breath character into the film as a whole. But as it gradually enter the realm(the reality of violence and corruption) of the theme which it is pointing to the entire time, "Kinatay's" whole visual and sound texture became different; its realistically colorful display of everyday life in the slums and the city turned into a symbolic descent into the netherworld of crimes and profanities(not even bothering about geographical correctness) filled with darkness and aural ambiguities. Yet Brillante Mendoza's extreme inclination to portray psychological forebodings is also its major weakness. Though this might not be a problem for experienced film watchers, this particular slow build-up betrayed its main theme that when the film finally got to where it wanted to be, the audience is already exhausted and disinterested, this time accepting the violent display merely as "shock value", when it could have been taken in as a more profound destination . In some ways, this reminds me of the main exposition of "Apocalypse Now", only this time, there's no Kurtz to kill, but only a morality to waste based on a money-driven decision. (I'm inclined to create a full writing about "Kinatay's" symbolism and themes, but not right now).
Ivan Descartin
Super Reviewer
Kinatay (Butchered) (The Execution of P) Quotes
There are no approved quotes yet for this movie.