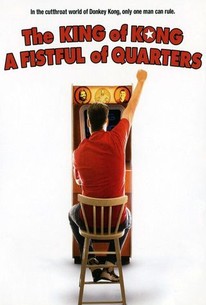 The King of Kong: A Fistful of Quarters
2007, Documentary/Biography, 1h 19m
103 Reviews
25,000+ Ratings
What to know
critics consensus
The King of Kong is funny and compelling with more than a few poignant insights into human behavior. Director Seth Gordon presents the dueling King Kong players in all their obsessive complexity and with perfectly al dente observations. Read critic reviews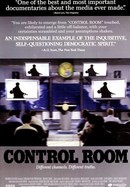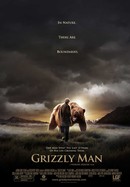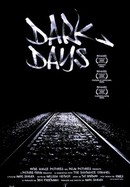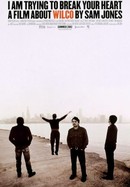 I Am Trying to Break Your Heart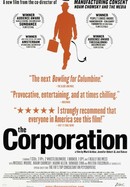 Where to watch
Rent/buy
Rent/buy
Rent/buy
Rate And Review
The King of Kong: A Fistful of Quarters Photos
Movie Info
Named "Video Game Player of the Century" in 1999, Billy Mitchell sets a record score in "Donkey Kong" that many felt would never be broken. In 2003 Steve Wiebe, who has recently lost his job, learns about the record, sets out to beat it and does. So both men embark on a cross-country battle for inclusion in the 2007 Guinness Book of World Records as the supreme king of the electronic game.
News & Interviews for The King of Kong: A Fistful of Quarters
Audience Reviews for The King of Kong: A Fistful of Quarters
"One of the greatest rivalries of all time," Billy Mitchell and Steve Wiebe duke it out to see who is the King of Kong in this extraordinarily fun and entertaining documentary. Exploring the world of competitive classic arcade gaming (Pac-Man, Centipede, Q*bert, Donkey Kong) the film looks at the rise of arcade gaming in the 1980s and the quest of middle school teacher Steve Wiebe to become the high score champion of Donkey Kong and gain the respect of his fellow gamers. A number of players and their families, along with Twin Galaxies officials (who regulate gameplay and determine the veracity of scores), are interviewed; giving a real inside look at the gaming community. And while the film has a bit of a comedic edge, on the whole it shows respect for the dedication and skill required to be an accomplished arcade player. Lighthearted and inspirational, King of Kong is a captivating documentary about pursing one's passion and overcoming adversity.

Good documentary, but is not as great as what every critic has claimed it to be. The film uncovers the word of competitive gaming and some of its icons such as Billy Mitchell who held the record of the most points acquired during a game of Donkey Kong. With a score of 870,300 points, Mitchell set a record hat stood for over twenty years. In comes Steve Wiebe, a teacher by day and video game enthusiast and Challenger of Billy's record. The film is good, and brings to light this interesting subject; however I found myself not liking it that much because I thought that Mitchell had a huge ego and couldn't face Steve Wiebe in what would have been the film's strongest point. I believe that if the documentary would have shown a match of Donkey Kong between Mitchell and Wiebe, then this would have been a far better film. The film is worth seeing if you're a gamer, and it is most certainly fun to watch. However if you're not familiar with its subject or don't express interest in video games, you may want to pass up on this. You can clearly see that a few parts of the film were scripted and that's really the film's biggest weakness, that and Billy Mitchell's refusal to face off with Steve Wiebe.I think what Mitchell did back in the 80'swas cool, but now he just makes himself look like a D__bag. In the end Steve Wiebe proved he was the better person and made Mitchell look like a coward. A good film, but pretty disappointing considering all the hype surrounding it.

The best documentaries, I've found, are the ones whose focus is microscopic--the ones try to tell the story of just a few people. This is such a film. It tells the story of one man's journey to break the Donkey Kong arcade game world record. In the process it exposes the double standards and douchebaggery of the old guard of arcade gaming. It is a fantastic ride and is easily one of the most watchable, entertaining documentaries out there.

It doesn't take long to get over the somewhat negative portrayal of the hobby and fall in love with the storyline of Steve Weibe attempting to fight the establishment and wrestle the Donkey Kong world record away from Billy Mitchell. As a story, it works. Unfortunately, both Steve and Billy have gone on record as saying the events as portrayed are not really an accurate portrayal of the situation; additionally, the record was help by a third party during much of the filming. This documentary are going in the direction of half-truth, half-fiction, and I don't know how that sits with me. Should I be applauding director Seth Gordon for weaving an entertaining, mostly-real story out of these events? In the end, King of Kong is a documentary Rocky for nerds - which is a good thing, by the way.
See Details