What to know
critics consensus
Raw, bracingly honest, and refreshingly unconventional, Krisha wrings fresh -- and occasionally uncomfortable -- truths from a seemingly familiar premise. Read critic reviews
You might also like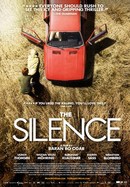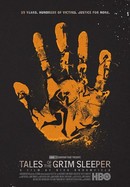 Tales of the Grim Sleeper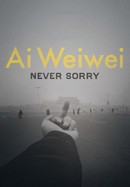 Rate And Review
Movie Info
Tensions rise at a Thanksgiving gathering when a troubled woman (Krisha Fairchild) reunites with the extended family that she abandoned years earlier.
Critic Reviews for Krisha
Audience Reviews for Krisha
A general description of the plot would understandably cause most to dismiss it as tawdry melodrama or the stuff of bad theatre, but the execution saves this thing. Paced and shot like a horror film, "Krisha" isn't so much subverting the family drama as it is slicing it open. When the emotional outbursts finally come they feel raw and unhinged. There's no resolution, only pain. Anyone who has witnessed this kind of emotional destruction at a family gathering knows how eerily accurate this depiction is.

I like how Shults makes us experience the discomfort felt by his protagonist using a dissonant music and long wide-angle shots, creating a film that is so depressing and hard to stomach that we even forgive him when it feels like he is paying too much attention to his own direction.

Krisha has a lot of interesting ideas going for it, but one begins to doubt its ability to bring them all together as it races towards its final minutes and seriously begs the question of what exactly everything is building to. Opening with a close-up on the epic face of the titular Krisha (Krisha Fairchild) writer/director/editor and actor Trey Edward Shults goes from here onto deconstructing the pain that is hidden beneath the cracks and crevices of Krisha's skin. The glaring first shot presents us with a composed if not slightly faltering facade surrounded by darkness. We are seconds in and we already have a million questions. Though the film only runs a mere eighty-three minutes Shults is careful to build dynamics and define relationships both in relation to our title character and throughout the supporting cast so as to make the impact of the final act all the more unnerving. Unnerving would be the key word given the audience is privy to only pieces of information in each scene. There are moments of frustration where you begin to wonder if Shults is holding back too much; keeping the plot details as restrained as his music, but as if he knows the fuse is running short the director will intermittently deliver montages of movement and sporadic sound that not only capture the chaos of a house on Thanksgiving day, but the swirling of thoughts, conflictions and turmoil that are rushing through Krisha's mind. Despite the fact it taps into the tone of a psychological horror film, Krisha is in no way intended to be a scary movie. If anything, the film is a family drama steeped in the secrets we all keep from one another and the boiling point when they all come spilling out. It is a deconstruction of the idea of what happens when you don't like the people you're forced to love. You don't get to choose your family, but more importantly you don't get to choose who they become and Krisha can't stand the superficial kin she's related to. As the day the film documents goes on, histories are unraveled and truths are revealed to the point one knows they're experiencing something absorbing, but can't help but to shake the feeling more deserves to be said. read the whole review at www.reviewsfromabed.com
Quotes
There are no approved quotes yet for this movie.