You might also like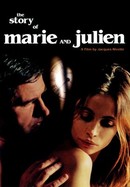 The Story of Marie and Julien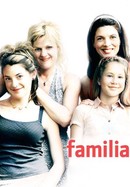 Rate And Review
Movie Info
Tensions arise after an actress (Nicole Garcia), a director (Bernard Giraudeau) and others gather to watch a young woman's short film.
Critic Reviews for Little Lili
Audience Reviews for Little Lili
Quite an entertaining tale of a young girl taking advantage of what is before her to launch a career in film. There are scars, and hearts are broken, but life goes on. One time lovers Lili (Ludivine Sagnier) and Julien (Robinson Stevenin) collaborate on a short film that gets her noticed by Julien's mother's lover, a french movie director, Brice (Bernard Girardeau). Lili leaves with the older man and thereby becomes a star. When she finds out that Julien is making a film about the events of that summer, she angles for the part to play herself. Will the former lovers be able to set aside past hurts, or will the memory of old wounds open new rifts? On this the film hinges. Lots of lovely scenery, including a fully nude Sagnier early on, but a clear winner with or without it. Touching story that felt honest in the company of people to whom honesty is not seen as a virtue.

[font=Century Gothic]"La Petite Lili" takes place in the French countryside where Julien(Robinson Stevenin) is a budding filmmaker who has just completed a short film starring his girlfriend, Lili(Ludivine Sagnier). He disdains the more commercial instincts of his stepfather, Brice(Bernard Girardeau), himself a successful director. At the screening, everything goes well until Julien is distracted by the fidgeting of his mother, Mado(Nicole Garcia), and stalks off...[/font] [font=Century Gothic][/font] [font=Century Gothic]"La Petite Lili" is a fairly moribund film about the loves and conflicts of family and friends during a weekend at the countryside until the last part of the movie where those events are put in sharp focus and the movie becomes much more interesting. [/font] [font=Century Gothic][/font] [font=Century Gothic]Note: With the exception of Luc Besson, I have never thought of French cinema as being particularly commercial, but then I guess it is a matter of perspective.[/font]
Quotes
There are no approved quotes yet for this movie.