La Rupture (The Break Up) (The Breach) (Hallucination)
(1970)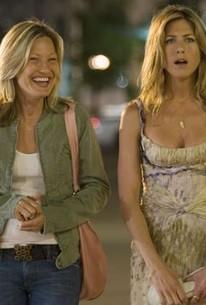 AUDIENCE SCORE
Critic Consensus: No consensus yet.
Movie Info
This bizarre thriller opens with a violent argument in which a husband is hit with a frying pan by his wife in self defense. His rich father hires a blackmailer, but the latter fails to find any transgressions despite the fact the wife was a nude dancer onetime. He slips her some LSD in an effort to make her lose her mind. The father-in-law and the blackmailer make plans to discredit her reputation, but the scheme backfires on them. Director Claude Chabrol's admiration for the work of Alfred Hitchcock is evident.
Audience Reviews for La Rupture (The Break Up) (The Breach) (Hallucination)
When her high-strung, drug-addicted husband attacks and injures their son, a lowborn but decent and hardworking woman (Stéphane Audran) fights her aristocratic parents-in-law for custody of the boy. With a scene depicting the corruption of a girl with learning difficulties, this jet black comedy from Claude Chabrol is occasionally too cruel to laugh at, though only the worst kind of prude would deny that the payoffs invariably justify any amount of uncomfortable squirming. Chabrol fans will recognise a lot of familiar faces (Audran, Michel Bouquet, Michel Duchaussoy, Dominique Zardi, to name just a few) but Chabrol irregular Jean-Pierre Cassel walks away with the movie as perhaps the most morally bankrupt private investigator in cinema history. Cassel, of course, would play Stéphane Audran's husband in Buñuel's "Discreet Charm of the Bourgeoisie" a couple of years later.
½
Early Chabrol, and his characters are up to the customary machinations, and many are very nasty indeed. One of the oddest endings of any Chabrol movie, very 1970.
Bleak Mouse
This is a B list movie on all levels. Aniston is not pleasant to look at and neither is Vaughn. Neither are talanted either. Stomping around and snarling at each other for an hour and a half does not make a movie of this footage. Aniston's fans finally turned out for one of her attempts, but can they sustain her effort to become a movie star? Time will tell, but I wouldn't bet on it.
Catherine Fincher
La Rupture (The Break Up) (The Breach) (Hallucination) Quotes
There are no approved quotes yet for this movie.
Discussion Forum
Discuss La Rupture (The Break Up) (The Breach) (Hallucination) on our Movie forum!