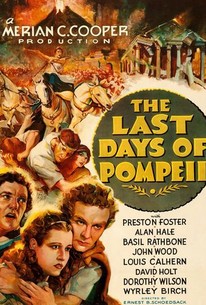 The Last Days of Pompeii
1935, History/Drama, 1h 36m
4 Reviews
250+ Ratings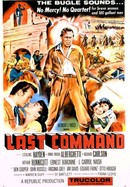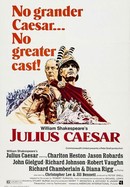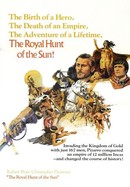 The Royal Hunt of the Sun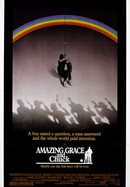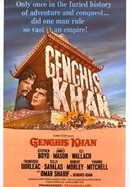 Where to watch
Rent/buy
Rent/buy
Rent/buy
Rate And Review
The Last Days of Pompeii Photos
Movie Info
A blacksmith (Preston Foster) becomes a gladiator and Pontius Pilate's (Basil Rathbone) partner, then sees Vesuvius erupt and finds Christ.
Audience Reviews for The Last Days of Pompeii
The events surrounding a boisterous father and his rebelling son are the main storyline around which the last days of Pompeji, leading to the ultimate catastrophe evolve. Expect Fanfares, Romans, Gladiators, Chariots, Slaves and lots of horrible acting with eyes staring beyond the sun, arms stretched out to proclaim the world's truth and the heart's deep sadness. I know that many actors in the early 30ies were still trained to act for silent movies or onstage so it is not really their bad but it makes the movie feel a bit silly and bloated. So does the "epic" storyline. The filmmakers are forcing the movie so delibaretly to feel like an "epic" (think Birth of a Nation) that it feels very bloated. Not 2 minutes without a hero falling, a hero prevailing, justice and truth being upheld or the wrath of the gods cast down on the puny humans, you get the picture. Once, Marcus (the lead) and his son go for some porridge, instead the scene ends with Marcus throwing out a customer out of the restaurant, taking care of rule and orded. Before, when Marcus and his wife want to go shopping (!) she is run over by a chariot and killed, alongside her baby. Basically, the screenwriters did not allowed any realism, dignity or slow pace to enter the film, which prevents you from empathizing enought with the characters and the world. The acting is not good, and it cannot all be a sign o' times. Basil Rathbone is stealing the show as Pontius Pilates, torn between his duty and his conscience, great acting ! Marcus and Flavius simply look silly next to him. . . The effects are not bad for the time, cityscapes crumbling (double projection) and statues collapsing. But it is far from anything spectacular or groundbreaking as we had seen in King Kong (1933), same production company and producer btw. You can stay away from this one, there are far more better AND relevant movies which came out in the 20ies and early 30ies you should invest your time in. H.
See Details