What to know
critics consensus
Last Flag Flying balances raw drama against refreshing moments of humor in an impeccably cast film that wrestles with questions of patriotism, family, and grief. Read critic reviews
You might also like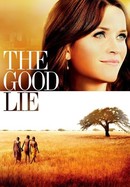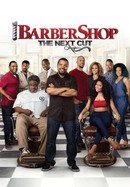 Rate And Review
Movie Info
Thirty years after serving together in the Vietnam War, Larry "Doc" Shepherd, Sal Nealon and the Rev. Richard Mueller reunite for a different type of mission: to bury Doc's son, a young Marine killed in Iraq. Forgoing burial at Arlington National Cemetery, Doc and his old buddies take the casket on a bittersweet trip up the coast to New Hampshire. Along the way, the three men find themselves reminiscing and coming to terms with the shared memories of a war that continues to shape their lives.
Critic Reviews for Last Flag Flying
Audience Reviews for Last Flag Flying
The film meanders quite a bit and not in the interesting ways Linklater's films often do. That said most of the performances are quite good, especially Carell who is low key and moving.

I'll come right out and state the fact that I'm a huge fan of Richard Linklater. The way he writes and directs his performers mesmerizes me. By those standards, I feel that he's still one of the best in the business working today. From Before Sunrise, to Dazed and Confused, to even his recent works in Boyhood and Everybody Wants Some!!, I find myself liking his body of work more and more. So, please take this review with a grain of salt, but I truly feel that his latest film, Last Flag Flying, is easily one of the best movies to come out in 2017 and also one of the most underrated. This film has slipped pretty far under the radar, and that upsets me because this is just about the most sincere and honest piece of filmmaking to come from last year. Based on a true story, Last Flag Flying follows Richard (Steve Carell), a former United States Marine who is informed that his son (who's also in the Marines) has been killed in combat. Seeking the help of his old friends in Sal and Mueller from decades ago, they embark on a quest to bring Richard's son's body home, as he doesn't want him buried with the rest of his crew. This is literally the only major plot that's followed throughout the film, but there's so much going on under the surface for each character that I just couldn't take my eyes off the screen. It never hurts when you have a director that knows exactly how to work with actors and ends up getting lucky with some of the most talented actors in these roles. Linklater's films have always been about the characters first and foremost. If you don't buy into any of the characters, then it's highly unlikely that you'll end up enjoying the movie. That being said, each one of these characters is distinctly different, but Carell, Cranston, and Fishburne all do their utmost to truly embody these figures. Once again, I found myself invested in each and every scene, being moved along by the terrifically written dialogue from start to finish. The conversations between characters feel so natural, and that all comes back (once again) to writer/director Richard Linklater. His unique/natural writing always leaps off the screen and his directing isn't too shabby either, but I feel the true star of this film is the story itself. It really makes you take a step back and appreciate what you had in the past because the future isn't always sunshine and rainbows. Even through dark times, there's always light to brighten up certain situations. The final act of this film left me in tears, due to the fact that I had no clue who any of these characters were in the beginning, and found myself attached to whatever they were going to say next by the end. In the end, although very slow-moving, the dialogue moves Last Flag Flying along at a very brisk pace. This two-hour picture feels about 90 minutes long in my opinion and if you're into hard-hitting dramas, then I'd have to recommend looking no further than this. An older demographic will definitely get more out of this film than the millennials of today, but that's not to say that everyone can't enjoy this movie. Meticulously directed in terms of character, wonderfully written in terms of dialogue, and impeccably executed in terms of bringing the audience from point A to point B throughout long periods of time, this is a road trip movie that will have you laughing out loud and weeping all at once. I can't recommend Last Flag Flying enough.

It's 2003 and the memory of 9/11 is still fresh in the minds of most people. It's a time when men of a certain age found the noble thing to do to be to stand up and volunteer to fight for their country, to hunt down the Taliban, and rid the world of this evil that dared to disrupt the previous decade of peace America had experienced with the end of the Persian Gulf War in 1991. This marked the first opportunity for those that were just old enough to remember hints of the conflict in the Gulf War that presented a cause of their own to fight for. One of those who decided to take it upon themselves to do so was Larry 'Doc' Shepherd's son, Larry Jr., a Marine who we learn at the onset of the latest film from director Richard Linklater (Dazed & Confused, the Before trilogy) has been killed in action. It is in this tragedy and the context of these events that Linklater and co-writer Darryl Ponicsan, who also wrote the book this film is based on (and is something of a spiritual sequel to his 1970 novel, The Last Detail, which was also turned into a movie starring Jack Nicholson), come to examine the toll taken, the treatment versus the empty appreciation, and if the ultimate sacrifice would have been an easier route to take than the price most veterans pay for the rest of their lives. Last Flag Flying was initially published in 2004 and so it is very much a product of this great national tragedy itself where there was this immediate unification and call to action that lasted until many soldiers seemed to realize that such action wasn't all it was cracked up to be. That said, Linklater doesn't seem to be interested in making a political film, but rather one about the particular personalities of his three subjects and the necessary appreciation of their perspectives. It just so happens the military and the military lifestyle play a major role in who each of these men were and still are due to the fact this all-powerful entity is still dictating the way in which their lives and the lives of their loved ones do or do not play out. Like many Linklater films, there is more to Last Flag Flying than initially meets the eye as, on the surface, this largely looks to be a road trip movie that documents the rekindling of friendships with the power to work as a healing process for a single parties recent tragedy, but while the film serves this obvious purpose it also means to be a meditation on identity as well as who and/or how we allow that identity to be defined after we're gone. read the whole review at www.reviewsfromabed.com
Quotes
There are no approved quotes yet for this movie.