Last Passenger
2013, Action/Mystery & thriller, 1h 36m
21 Reviews
2,500+ Ratings
You might also like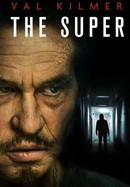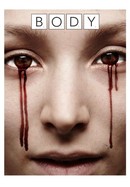 Where to watch
Rent/buy from $2.99
Rent/buy from $2.99
Rent/buy from $3.99
Rate And Review
Movie Info
In this nail-biting thriller, Dr. Lewis Shaler (Dougray Scott, Mission: Impossible II) boards a night train with his young son, Max. As he chats with a friendly fellow passenger, Sarah (Kara Tointon, EastEnders), he idly wonders why the train isn't following its normal route. When the train hurtles past their stopes, Shaler and the other passengers realize something is seriously wrong. Communications are down and the emergency brakes don't work. As the train rockets dangerously down the tracks and crashes through whatever is put in its path, Shaler and the rest of the passengers take matters into their own hands. But they're no match for this multi-ton monster careening down a path to utter destruction.
Audience Reviews for Last Passenger
This is a simple, straightforward film. But it's one that is also quite enjoyable for the time that you spend with it. I don't really expect this review to be long, since the film doesn't really have much going in it that I'd really need to go into detail in any of it. And I mean that since the film takes place in one location and the mission always remains the same, finding a way to get out of this situation alive. Whether that is by smoking the villain out or finding a way to separate the car they're in, it's got a same-y feeling throughout its running length. And that's not necessarily a bad thing, as I do think the film got some tension from the race against time elements the characters are facing. One of the things I liked about the movie was that you never actually got to see who the villain was or why he did what he did. All you got was the characters themselves speculating as to who it was and his motivations. And I think that led to the film having a focus on the survival aspects of it and not necessarily on trying to find out who it was and why he was doing it. If you're working against time, then finding out who the guy was should be the last thing on your mind. So, at the very least, the film went about its situation in a believable manner. The acting is solid and the cast is likable. I've never seen Kara Tointon before, but she was just lovely. There's not a lot of complexity to any of the characters, but at least you somewhat care about them and that's due to their chemistry. Like I said, not a real long review, but it is as straightforward as the movie itself. It's an enjoyable popcorn thriller. Nothing really special about it, but I had a good time regardless. It's on Netflix, so it's even better.

A tense, gripping and thrilling fun ride. Taut storytelling and solid performances makes it a must watch for thriller fans.