 Handsome Serge
1958, Drama, 1h 33m
9 Reviews
500+ Ratings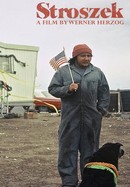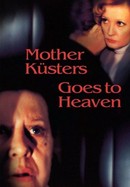 Mother Kusters Goes to Heaven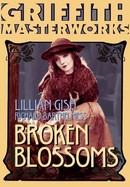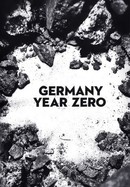 Rate And Review
Movie Info
The directorial debut of Claude Chabrol, this drama centers on Francois Baillou (Jean-Claude Brialy), who has returned to his small hometown after years away. When Francois reconnects with Serge (Gérard Blain), a close friend from his youth, he discovers that his old buddy is married to the lovely Yvonne (Michèle Méritz), but is depressed and frequently drunk. Concerned about Serge, Francois tries to discover what's at the root of his worrisome behavior.
Genre: Drama

Original Language: French (Canada)

Director: Claude Chabrol

Producer: Claude Chabrol

Writer: Claude Chabrol

Release Date (Theaters): original

Release Date (Streaming):

Runtime:

Distributor: UMPO

Production Co: Ajym Films, Cooperative Generale du Cinema Francais
Audience Reviews for Handsome Serge
Claude Chabrol's first film has some things going for it, starting with its cinematography, simple in that it's all shot in the French village of Sardent, and yet with at least a few of the glimpses into the techniques that would be called 'New Wave'. One really feels the smallness of the village that François (Jean-Claude Brialy) returns to after some years have passed, only to find his friend Serge (Gérard Blain) a drunkard with a horrible attitude. The scenes in the snow and at night towards the ending are simply beautiful. There is a rebelliousness to the film, mainly in the form of Serge, who is frustrated that his dreams of becoming an architect have been dashed, that he was trapped into a marriage because of a pregnancy, and the baby turned out to be stillborn. François has returned to a crumbling village whose inhabitants lead dissolute lives and believes he can and should help them, but the trouble is, they don't want his help. The relationship between the two isn't particularly profound, but the film is touching in a few places. Adding some spice to it all is Serge's flirtatious sister-in-law (Bernadette Lafont). I didn't care for the musical score, which was too jaunty and annoying in places. After an interesting setup, the plot fizzles a bit, and I think the ending was simplistic. This is a good film, one worth watching, but a better one is Chabrol's film the following year, Les Cousins, starring the same two actors.

If this was the first film of the French New Wave I cannot really say, but it was the first of the Chabrol's fascinating career, with great performances and a gorgeous cinematography, and presenting us a bleak portrait of human decadence in a provincial town.

The Nouvelle Vague directors had an otherwordly ability to display in their debuts a spectacular cinematography that reacted properly with either the characters, the situations, or even both. Simple-minded in its surface and thought-provoking at its core, Chabrol's debut is a powerful drama about a man that returns to his home town in the country after more than 10 years. However, he is not only surprised at the fact that his childhood friendship Serge is an alcoholic chauvinist, but also that he (François) begins unwillingly to hurt others more than just being a neutral visit. Progressively, characters begin to reveal their true faces, and most of them turn out to be more disgusting than what seemed at first glance. The film is also considered as the very first film of the French New Wave movement - although I'm inclined towards the minority that gives such credit to Varda's <i>La pointe-Courte</i> (1955). Chabrol was openly an admirer of Alfred Hitchcock, and the entire execution of <i>Le Beau Serge</i> is a clear evidence of this fact. Closely attached to <i>Shadow of a Doubt</i> (1943) plotwise, this is a drama that is promordially centered on the character François and how everything around him reacts to his presence, very similar to the character-centered thrillers of Hitchcock. Also, an antagonist of powerful presence challenges his persona within the story, role terrifically played by Gérard Blain as the troubled Serge. The cinematography, numerous continuous shots and sequences of true tension slowly evolve as we keep moving forward, just like in a Hitchcock film, until the film shows its greatest talents with a terrific third act. I swear... These Nouvelle Vague guys in France had some of the greatest debuts in European cinema history... 87/100

Claude Chabrol's feature debut, "Le Beau Serge," isn't as strong as his subsequent "Les Cousins" (which stars the same two actors), but it's still an engrossing, thoughtful look at love and friendship. Francois (Jean-Claude Brialy) is a sensitive young man who returns to his small village after a debilitating lung illness. Sadly, he finds his once-promising friend Serge (Gerard Blain) deteriorated into drunken misery. Serge has a lousy job, a bad attitude and a sad relationship with a pregnant wife whom he doesn't love. Francois (who has a faint messiah complex) has unrealistic ambitions to inspire Serge and the other townsfolk out of their resigned mundanity, but trouble starts when he courts a wanton teenager (Bernadette Lafont) with a belligerent, jealous caretaker. "Serge" seems a bit soft when compared with many other French New Wave films -- especially given its somewhat syrupy, intrusive score -- but Lafont's sexy, calculating character adds some edge. Watch for assistant director Philippe de Broca (later, a successful filmmaker on his own) briefly appearing as a friend knowingly named "Jacques Rivette." Warning: The TCM print I saw had two surprising external flaws. The lazy subtitles opted to skip far too much "trivial" dialogue, and the film image had some notable blemishes in the last 15 minutes. In a work only dating from the late 1950s, the latter seems inexcusable.
See Details