Le schpountz (Heartbeat)
(1938)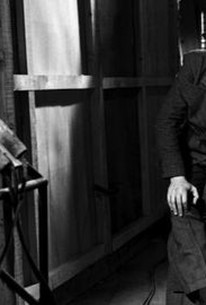 AUDIENCE SCORE
Critic Consensus: No consensus yet.
Movie Info
Le Schpountz (Heartbeat) stars Fernandel as a feckless country boy named Saturnin who fancies himself the second coming of Charles Boyer, and wants to make it in the film industry on this basis. Director Marcel Pagnol uses the plot of this bucolic comedy drama to mercilessly drub his producers and their often questionable methods of raising production money.
Critic Reviews for Le schpountz (Heartbeat)
There are no critic reviews yet for Le schpountz (Heartbeat). Keep checking Rotten Tomatoes for updates!
Audience Reviews for Le schpountz (Heartbeat)
Marcel Pagnol's unpronounceable comedy "Le Schpountz" is fun but frustrating. It has a wonderful premise and a perfectly cast star, but it's overlong and fatally bogged down with talking, talking and more talking. In fact, the version I saw is 30 minutes shorter than the longest edit -- I shudder to imagine how bloated the other cut must be. Single-named, rubber-faced Fernandel stars as Irenee Fabre, a Marseilles lad who's either a good-for-nothing or a terrible-at-everything, depending on whom you ask. He lives with his brother, uncle and aunt and (when pressured) helps run the family grocery store. He secretly yearns to be an actor, so he's thrilled when a film crew passes through town. Unfortunately for him, the crew is well used to dealing with his sort of "schpountz" (an oblivious buffoon who's convinced that he is a born star). Their cruel game is to patronizingly indulge such fantasies, so they feign amazement at Irenee's talents and draw up a ludicrous, tongue-in-cheek contract for him to sign. Naive Irenee doesn't realize he's the butt of a joke. The crew soon moves on, but silly Irenee ignores his uncle's eyerolls and takes off for Paris to claim his destined stardom. There, he reunites with his bewildered "friends." A maternal screenwriter named Francoise is sympathetic to his plight, but has trouble breaking through his cheery delusions. Of course, we know Irenee will become a star anyway. An old-fashioned comedy like this needs a happy ending. But the final act is the weakest, as the plot's natural arc goes astray. Irenee's transformation is barely touched upon -- come on, we don't even see him shooting his first movie? -- and the crucial payoff where his dubious family learns of his fame is painfully drawn out. Minute after minute of tedious dialogue passes, where a few shocked facial expressions could have served the same function (and had more comic punch). The last 20 minutes or so last an eternity. The chatter is not always a minus, though. In particular, a philosophical conversation between Irenee and Francoise about the comedian's noble undertaking is quite engaging. But at other times, the story's momentum just shuts down as characters aimlessly talk at each other. At this early point in history, France had not yet mastered the screwball comedy.
Eric Broome
Super Reviewer
Le schpountz (Heartbeat) Quotes
There are no approved quotes yet for this movie.
Discussion Forum
Discuss Le schpountz (Heartbeat) on our Movie forum!