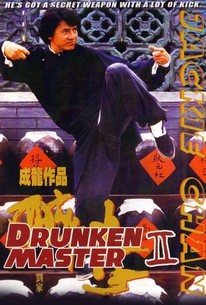 Drunken Master II
1994, Action/Comedy, 1h 42m
80 Reviews
50,000+ Ratings
What to know
Critics Consensus
Jackie Chan sends up some amazing and entertaining fight sequences in The Legend of Drunken Master. Read critic reviews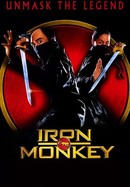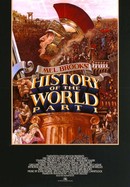 History of the World: Part I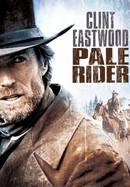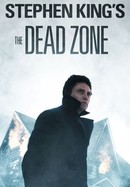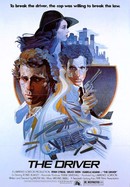 Where to watch
In Theaters
Rent/buy
Rate And Review
Movie Info
From a land where honor and tradition reign, comes the legend of a martial-arts hero unlike any other -- the "Drunken Master" -- who can turn just one drink into devastation and humiliation for his enemies. His technique is fast, furious... and powerfully funny.
Rating: R (Violent Content)

Genre: Action, Comedy

Original Language: Chinese

Director: Chia-Liang Liu

Producer: Edward Tang, Eric Tsang, Barbie Tung

Writer: King-Sang Tseng, Kai-Chi Yun

Release Date (Theaters): wide

Release Date (Streaming):

Box Office (Gross USA): $11.5M

Runtime:

Distributor: Columbia TriStar Home Video, Miramax Films

Sound Mix: Dolby Stereo, Dolby Digital, DTS, SDDS, Dolby SR

Aspect Ratio: Scope (2.35:1)
News & Interviews for Drunken Master II
Audience Reviews for Drunken Master II
You know Jackie Chan was absolutely incredible before his body broke down. There are some scenes where Jackie is fighting and the film score plays in the background and you just think: 'man this guy was a genius.' Just the creativity of his, and his team's, choreography is something to behold. And the fact that he did this for so long too, Jackie was a star in China for almost 20 years before his big 'hit' in the U.S with Rumble in the Bronx. It's incredible to believe that his body even held up that long for him to have a successful career on this side of the world. Of course by the time Rush Hour 2 came out, his body was already starting to break down and he hasn't been the same since, but it's incredible his body held out this long. Considering that, it seemed to me, that Jackie at least tried to kill himself three times each movie, this movie is surprisingly pretty tame when it comes to stunts. Of course Jackie threw himself on fire in the film's climactic fight scene but, other than that, there was never any occasion where I felt that Jackie was trying to actively kill himself with his wild stunts. With that said, I thought this film was an absolute blast and massively entertaining. It's a shame that the only available version of this film was the English dub version. I can imagine enjoying this movie more if I had the original Cantonese version. With that said, this film is still a blast. It's got a good combination of comedy and fighting scenes with, as mentioned, the choreography being absolutely topnotch. Where the movie falters is in its more serious story moments, with the British coming in and trying to steal Chinese artifacts. The story deals with, of course, a sense of national pride and not letting your culture and identity be taken away. Jackie gives this speech to some Chinese goons that the British have hired whether or not they feel shame betraying the motherland. He didn't say it in those words, but that was the gist of it. So as you can see it is a little corny and heavy handed, but it is what it is. The story isn't exactly that important in this type of film. Anita Mui, while her voice IS dubbed, certainly stole the show with her energetic and silly performance. She was just very openly having a blast and she does a great job here. See, that might be the main reason I wanted the Cantonese version, if I found her entertaining with her voice dubbed, I would've found her even funnier in the original audio. Jackie is appropriately goofy and silly as well, but Anita steals the show by a country mile. I realize The Raid and The Raid 2 are simply on another level of intensity and physicality of its fighting scenes, but I think we should still take a moment to appreciate just how good Jackie Chan truly was. This guy, at his peak, was absolutely out of this world. It's obvious he won't ever be as influential in the martial arts film genre as Bruce Lee was, even if Jackie has achieved more worldwide fame, his influence on the genre won't be the same because Bruce Lee was the first that crossed over to find success on this side of the world. With that said, I do think that Jackie Chan simply blew Bruce out of the water with his creativity as far as choreography goes, I don't think that can even be argued. Because of that, and because of the dangers he put himself through, I will always have a massive amount of respect for Jackie. Like I mentioned before, this isn't even close to one of his craziest films, but it's still incredibly entertaining and that's really all that matters in the long run.

[img]http://images.rottentomatoes.com/images/user/icons/icon14.gif[/img]

Your usual martial arts movie affair: dubbed voices, oppression running left and right, using the art of kung fu for peace, horrible narrative, etc. But this is undoubtedly Jackie Chan's greatest choreography put into film, ever.

Laugh and Gasp at the incredible physicality of Jackie Chan, whether he is scoffing a bottle of wine or rolling through fire. The final fight scene in this film is one of his best....
See Details