You might also like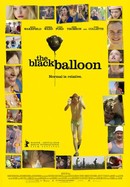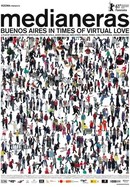 Rate And Review
Movie Info
A 12-year-old girl (Khomotso Manyaka) fights prejudice when her family is ostracized by a South African community.
Critic Reviews for Life, Above All
Audience Reviews for Life, Above All
As young as she is, Chanda(Khomotso Manyaka) is forced to be the adult of the house when her infant sister dies. Her mother(Lerato Mvelase) is obviously emotionally distraught while her stepfather Jonah(Aubrey Poolo) finds comfort in other women and controlled substances. In fact, Chanda has to steal back the money for the funeral from him. At least, she has help from her friend Esther(Keaobaka Makanyane) while Mrs. Tafa(Harriet Lenabe), a neighbor, takes Chanda's two younger siblings(Thato Kgaladi & Mapaseka Mathebe) in to babysit during the funeral. On the other hand, her mother's family is little help at all, just sending one reluctant representative, her Aunt Lizbet(Tinah Mnumzana). In this maelstrom, Chanda even tries to attend school but is informed by her teacher that she can have a couple of days off. With an extended introduction that has a tenuous link to the rest of the story, "Life, Above All" is an earnest and compelling coming of age movie. At the same time, it also has much to say about the sad state of current healthcare in South Africa, dominated as it is by quacks, past traditions and overwhelmed hospitals, with a special emphasis on AIDS which is treated as a shameful affliction while the true shame is how the disease's victims are treated so badly. At least, Chanda is a beacon of hope for her country's future, considering her intelligence, bravery and compassion.

"Life, Above All" hit me harder emotionally than any movie I have ever seen. Shame withers the soul, born from an unawareness of why we are who we are. Here, we watch a young girl experience the devastating effects that shame has on all the people she cares about. Nothing good comes from shame. Empathy is the answer. Encouragement is the answer. Education is the answer. What our young heroin does here is the answer.
Quotes
There are no approved quotes yet for this movie.