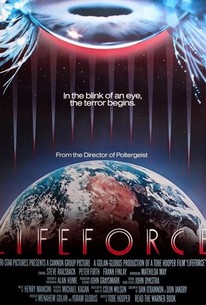 Lifeforce
1985, Sci-fi/Horror, 1h 40m
32 Reviews
5,000+ Ratings
What to know
Critics Consensus
Brazenly strange and uneven in its execution, Lifeforce is an otherworldly sci-fi excursion punctuated with off-kilter horror flourishes. Read critic reviews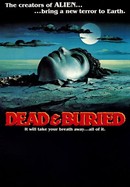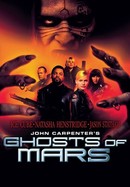 John Carpenter's Ghosts of Mars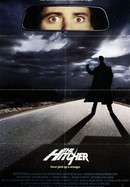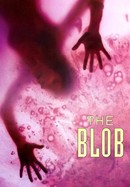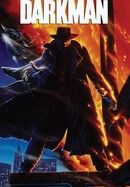 Where to watch Lifeforce
Rent/buy
Rent/buy
Rent/buy
Rent Lifeforce on Apple TV, Amazon Prime Video, Vudu, or buy it on Apple TV, Amazon Prime Video, Vudu.
Rate And Review
Lifeforce videos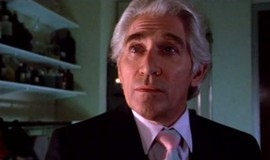 Lifeforce: Official Clip - Totally Dangerous
CLIP 3:06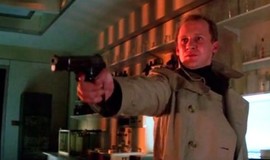 Lifeforce: Official Clip - The Fall of Fallada
CLIP 1:51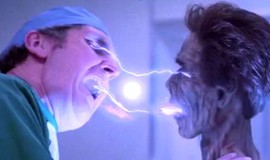 Lifeforce: Official Clip - Back From The Dead
CLIP 1:56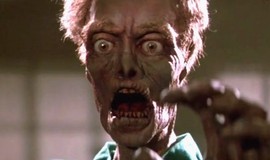 Lifeforce: Official Clip - Explosive Zombies
CLIP 3:12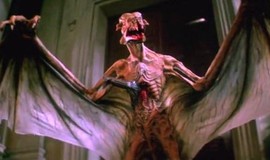 Lifeforce: Official Clip - Vanquishing An Alien Vampire
CLIP 1:40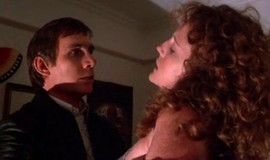 Lifeforce: Official Clip - She Wants Me To Hurt Her
CLIP 2:02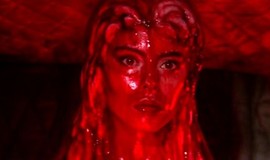 Lifeforce: Official Clip - Space Girl Escapes
CLIP 2:38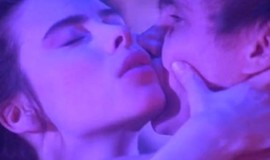 Lifeforce: Official Clip - Space Vampire Sacrifice
CLIP 1:47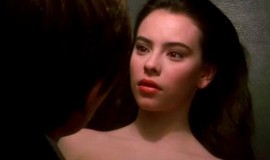 Lifeforce: Official Clip - Her True Form
CLIP 2:51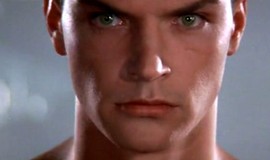 Lifeforce: Official Clip - They Look Bloody Dead To Me
CLIP 2:09
Lifeforce Photos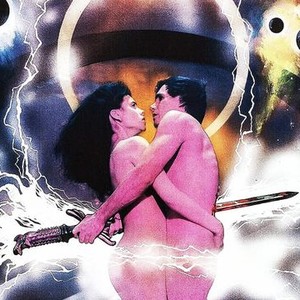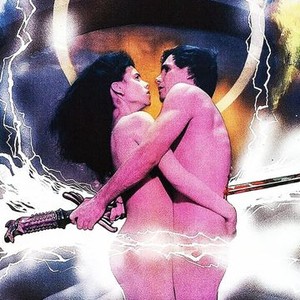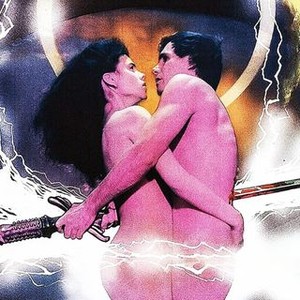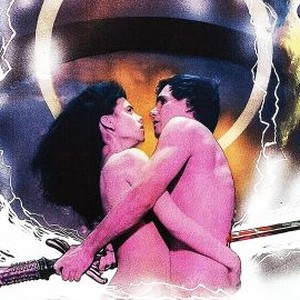 Lifeforce (1985)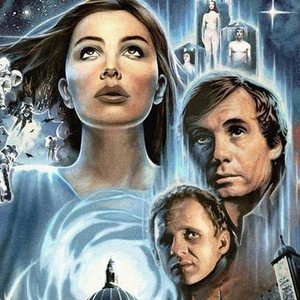 Lifeforce (1985)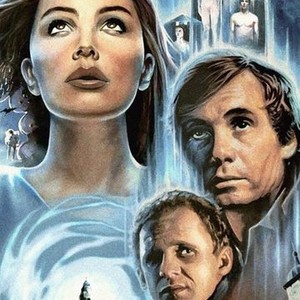 Lifeforce (1985)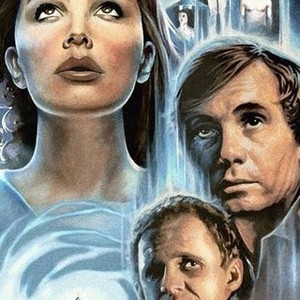 Lifeforce (1985)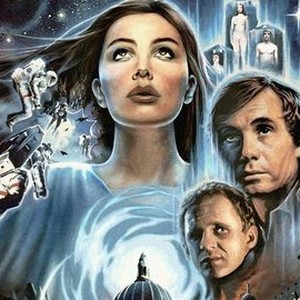 Lifeforce (1985)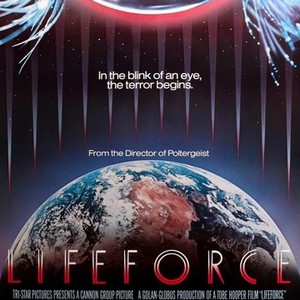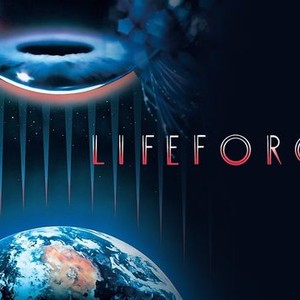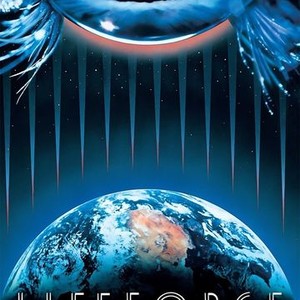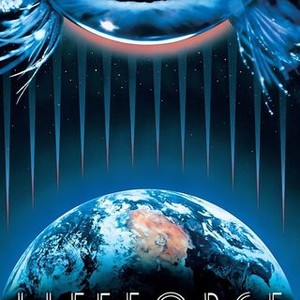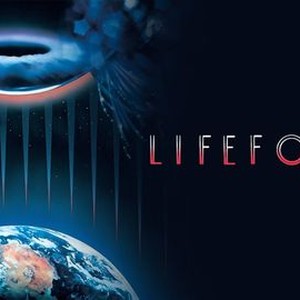 Movie Info
When a space mission involving American and British astronauts encounters an alien craft, the humanoids within are brought aboard the shuttle. Back on Earth, one of the extraterrestrials, who appears to be a gorgeous woman (Mathilda May), proceeds to suck the life force out of various Londoners, turning the town into a city of roaming half-dead people. When Tom Carlsen (Steve Railsback), a surviving astronaut, realizes what is happening, he sets out to stop the ruthless alien presence.
Rating: R

Genre: Sci-fi, Horror

Original Language: English

Director: Tobe Hooper

Producer: Yoram Globus, Menahem Golan

Writer: Dan O'Bannon, Don Jakoby

Release Date (Theaters): wide

Release Date (Streaming):

Runtime:

Distributor: TriStar Pictures, Cannon Films

Production Co: TriStar Pictures, Cannon Group, Easedram Limited, Golan-Globus

Sound Mix: Surround, Magnetic Stereo 6 Track, Dolby, Stereo

Aspect Ratio: 70mm, Scope (2.35:1)
News & Interviews for Lifeforce
Audience Reviews for Lifeforce
"In an interview, director Tobe Hooper discussed how Cannon Films gave him $25 million, free rein, and Colin Wilson's book The Space Vampires. Hooper then shares how giddy he was: 'I thought I'd go back to my roots and make a 70 mm Hammer film.'" Assuming you know the styles of Tobe Hooper and Hammer, let your imagination run wild with that statement and you will pretty much get the gist of the premise and vibe of Lifeforce. They honestly should've stuck with the cheesy title -- "The Space Vampires" -- the Hammer-like campiness is more enjoyable knowing what you are really in for. And think about that budget -- that's $65 million when adjusted for inflation! I only watched this once on VHS in the 80's and remember not liking it much. This round, I found a lot more things to enjoy but ultimately still struggled which is a bummer. The opening scene where the space shuttle mission finds a 150 mile long ship hiding in the tail of the Haley's Comet is pretty damn cool, especially when it opens its artichoke-like petals. I would've loved if they just stayed in space and called this Rendezvous with Romania or something like it. The acting and the story are just horrible. Even Patrick Stewart couldn't salvage this. The look of the humans "drained" of lifeforce remind me of how much I need to re-watch Return of the Living Dead (1985) again, and it's another reminder of how uneven Tobe Hooper's work is.

Yes its quite silly but that's clearly intentional. Hooper made a big budget Hammer Horror movie and you can either engage with it on that level or not.

An astronaut (Steve Railsback) struggles with love withdrawals after a space vampire makes him its bitch. And now it wants to take over the Earth, too. Dan O'Bannon and Don Jakoby, the writers, keep things interesting even if characters and situations do not perform as they should all the time. A big suspension of disbelief is required here, but nonetheless a decent sci-fi outing.

The promise of 1980s, practical effects, and energy vampires with no clothes on is apparently all it takes to get me to watch a movie.
See Details