Lynching Charlie Lynch
(2012)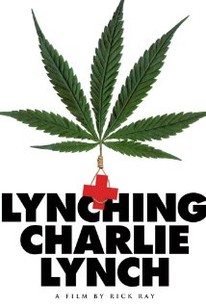 AUDIENCE SCORE
Critic Consensus: No consensus yet.
Movie Info
Before he opened his marijuana dispensary, Charlie called the DEA. The mayor, city council and chamber of commerce supported him. Now, he's convicted on federal charges that could lock him up for 25 years.
Critic Reviews for Lynching Charlie Lynch
There are no critic reviews yet for Lynching Charlie Lynch. Keep checking Rotten Tomatoes for updates!
Audience Reviews for Lynching Charlie Lynch
½
I'll state beforehand that I am a marijuana enthusiast, and am biased towards the pro-weed stance. This documentary, Lynching Charlie Lynch, is as important a marijuana documentary as I have seen; and I've seen quite a few. It's not the most well-made, nor is it the best by any means, but it has to be one of the most important. Not only does it show the misrepresentation of everything about marijuana's medical usage, from the horses mouth's no less; it also is a movie about a guy like any other guy. Someone who isn't a criminal, but is being treated like one. That man is Charles Lynch. Charles Lynch opened a marijuana dispensary in a small California town. Before venturing into this business, he checked with the DEA, who told him that all of that would be up to the city and county. So wanting to help people like he had been helped(he was a medical marijuana user), he decided to open it up. When a sheriff with an agenda wants to bring him down, he calls up the DEA to help him out. That's where Charlie's life changed from honest, well-liked, business owner, to someone who was looking at potentially 40 years in prison for something the state of California said was legal. This movie tried to talk about a lot of issues in the first part of the movie. The went to Oaksterdam. They went to a couple of dispensaries. They talked to a variety of different people with varying opinions on marijuana. Themes explored early on were the same as any other weed documentary. Whether marijuana is actually a medicine. Whether the war on drugs actually accomplishes anything. The variations between federal and state law.  Overall Lynching Charlie Lynch was a good documentary, especially if the subject is something you are interested in. Like all documentaries, it's more enjoyable if you hold the same opinion as the filmmakers. An atheist isn't going to want to watch a documentary about how great Jesus is. As such, if you believe marijuana is truly bad, this isn't going to be a documentary for you. If you're tired of the corrupt federal governments stance on marijuana, then this is as good a movie as any to watch on the subject.
Melvin White
Super Reviewer
Lynching Charlie Lynch Quotes
There are no approved quotes yet for this movie.