Madadayo
(2000)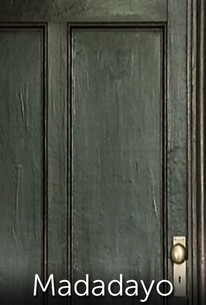 Movie Info
Set in postwar Japan, the film portrays the relationship between four students and Hyakken Uchida, one of the true free spirits of the Japanese literary world.
News & Interviews for Madadayo
Critic Reviews for Madadayo
Audience Reviews for Madadayo
½
3.5-4. A nice little serene film. Very likable despite its simple, rather eventless plot. I liked it and everything in it is good, but I ultimately did not find it as moving or engaging as 'Rhapsody in August.'
Kyle Meisch
Super Reviewer
The perfect last film for Kurosawa to make in my mind. The professor never seems to shrink away from living his life despite his age and not really having any solid goals to fulfill in retirement. The main character is absolutely endearing because he never runs out of funny things to say and is amiably eccentric. The film suffers from being a bit overlong, a little too much group singing to transition to different points, and is somewhat sentimentalized at points. These faults that would've made another directors film unbearable are but mere blemishes on this film. The 60th birthday party for the professor is a terrific and fun sequence which shows such great camaraderie between all the students and the professor. The missing cat subplot was hard to get into because it was difficult to relate to the importance of the cat despite the film's attempts to explain the significance of the cat to the professor. The film did succeed in showing that the professor was indeed deeply invested in the cat emotionally. This film is great because it illustrated for me the pleasure in friendship and the importance of allowing yourself to enjoy life without trying to force anything.
Sometimes amusing, often touching story of a retired Japanese professor during WWII, who inspires devotion from his former students. A great metaphor for Kurosawa himself, fittingly his last film as director. Beautifully shot, and the characters feel very real.
Anthony Valletta
Super Reviewer