The Stranger From Afar
2004, Horror, 1h 32m
29 Reviews
10,000+ Ratings
What to know
critics consensus
The scares are lacking in this J-horror flick, and the plot soon turns half-baked. Read critic reviews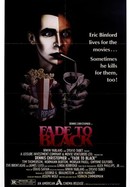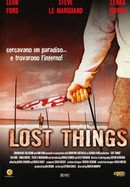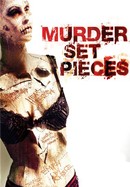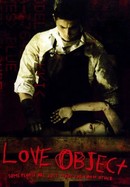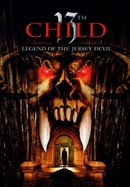 The 13th Child, Legend of the Jersey Devil
Rate And Review
The Stranger From Afar Photos
Movie Info
A cameraman (Shin'ya Tsukamoto) who is obsessed with fear brings a blood-drinking woman (Tomomi Miyashita) back from a nether world of Tokyo.
Audience Reviews for The Stranger From Afar
A slow but eerie and interesting bit of urban horror as a man enters a subterrainian hell via the metro system and finds a naked, animal-like woman who he brings to the surface in an attempt to tame her. There's more going on than meets the eye and it's down to the viewers patience to stay with it and get what you will from the plot, which isn't explained in great detail in some cases. I thought it was watchable and intriguing enough to see it through. It lacks the usual thrills that I look for in horror films, despite the occassional bloody moment. It's a decent effort overall, especially as it was made in just 8 days. But not my favourite from Shimizu, miles better than Shock Labyrinth though!

There is something that?s always a litte different about Asian Horror, thou this one isn't one to send a chill up or down your spine, it does have its moments, like near the end of the film when our free lance camera man puts a box cutter in his mouth and slashes away. Story is about this cameraman and his dwell into the netherworld or sub world in which he finds a girl chained up in a cave, he rescues her to try and save her, only to find out she lives off Human Blood, ahh so now we have a serious problem. Worth 3 1/2 stars

strange..more like david lynch..just got bored waiting for smoething to happen..interesting concept and dark visuals...jut lost my interest with this one ..yawn

This film was pretty bad. The acting was pretty terrible (Shinya Tsukamoto, stick with MAKING films, not acting in them). I liked the way it was shot, but it wasn't enough to save a few scenes that were just hilarious. Some of the violence was pretty nicely done. While its plot was interesting, it's incredibly confusing at times. I liked how throughout the film the main character became more and more psychotic as the movie progresses, so it was nice touch. It would have been better had the acting been decent. So overall this film is bad but it has some moments, but not enough to make this a good, or even, a passable one.
See Details