What to know
critics consensus
Mark Felt may dramatize the man behind Deep Throat, but its stodgy treatment of history offers little insight into the famous whistleblower. Read critic reviews
You might also like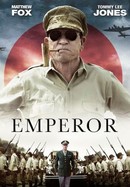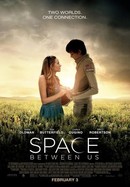 Rate And Review
Mark Felt: The Man Who Brought Down the White House Videos
Mark Felt: The Man Who Brought Down the White House Photos
Movie Info
Lifelong G-Man Mark Felt, aka "Deep Throat," leaks information to the press that helps to uncover the Watergate scandal of 1974.
Critic Reviews for Mark Felt: The Man Who Brought Down the White House
Audience Reviews for Mark Felt: The Man Who Brought Down the White House
Liam Neeson is fine in the role of Mark Felt, and the subject matter itself is deeply intriguing, but is dealt with in such an odd way. Bad odd. It is essentially a sequence of disparate scenes with no connective tissue other than that they are about the same conspiracy, which unfolds very quickly in a straight line with no consequences felt... Felt... Ohhh. I see what I did there. Maybe for a diehard political biopic fan this could be the way to go, or someone who wasn't aware Watergate ever happened and wanted some hard and fast facts, but for me, it was only okay.

We've seen this story before, the efforts to uncover the Watergate scandal and its sloppy cover-up from the perspective of Washington Post reporters Woodward and Bernstein who tirelessly collected clues, followed leads, and investigated the facts. That movie was All The President's Men and was terrific. This movie is all about Mark Felt, the man who was the "Deep Throat" confidential informant, and it's a bit less than terrific. It's hardly even a movie because Felt's story just isn't that interesting. The film offers little new insights into Felt as a character or his personal struggles working against his own government. The FBI director is portrayed like a glowering Bond villain. The other characters come in and out, leaving little impact except to remind you that they're famous. Felt's personal life is also a bore, including Diane Lane in a thankless role as his alcoholic wife distraught over Felt being passed over as the new FBI director. He also has a missing daughter who ran off to a commune. There's one moment where Felt feels paranoid and tears apart his office, but then we simply move on. There's not enough here to justify a full-fledged movie. Whatever writer/director Peter Landesman (Concussion) does it's not enough to make this story interesting, and that's because Felt's involvement in Watergate is minimal at best. All the President's Men was about journalists uncovering the evidence and putting together the pieces. This movie is just about a guy who knows everything and has to get it out there. It's inherently less interesting. Even the subtitle of The Man Who Brought Down the White House seems misinformed; I'm fairly certain that was Nixon. The Mark Felt story was told better when he was merely a minimal figure in someone else's Watergate story. Just watch All the President's Men instead. Nate's Grade: C
Quotes
There are no approved quotes yet for this movie.