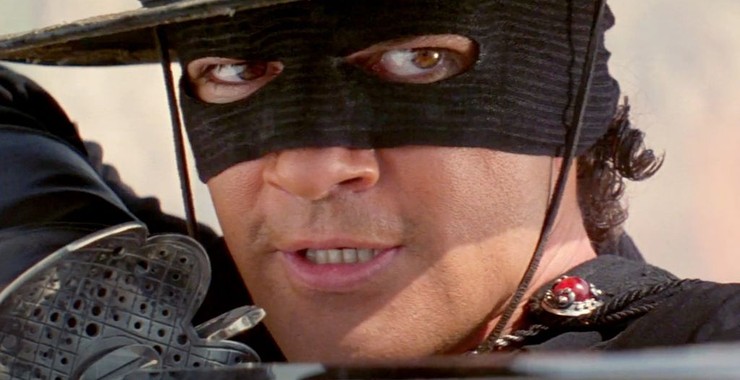 TRAILER 1:44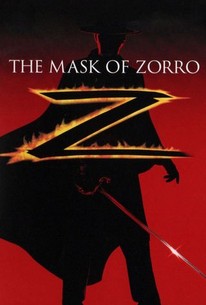 The Mask of Zorro
1998, Adventure, 2h 16m
78 Reviews
250,000+ Ratings
What to know
Critics Consensus
Banderas returns as an aging Zorro in this surprisingly nimble, entertaining swashbuckler. Read critic reviews
Where to watch The Mask of Zorro
In Theaters
Rent/buy
Subscription
Subscription
Rent/buy
Watch The Mask of Zorro with a subscription on Peacock, Amazon Prime Video, rent on Apple TV, Vudu, or buy on Apple TV, Vudu.
Rate And Review
The Mask of Zorro videos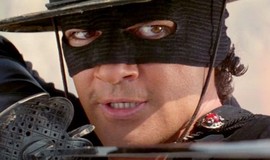 The Mask of Zorro: Trailer 1
TRAILER 1:44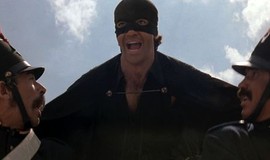 The Mask of Zorro: Official Clip - The Horse Thief
CLIP 2:13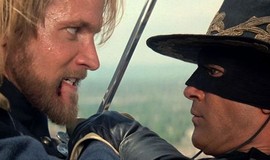 The Mask of Zorro: Official Clip - Zorro's Revenge
CLIP 2:12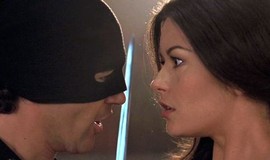 The Mask of Zorro: Official Clip - The Duel
CLIP 2:13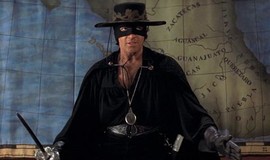 The Mask of Zorro: Official Clip - Kill Him
CLIP 2:12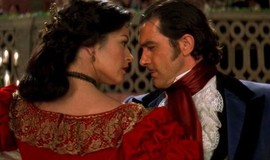 The Mask of Zorro: Official Clip - A Very Spirited Dancer
CLIP 2:13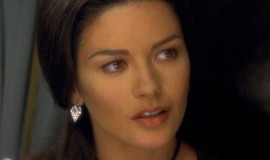 The Mask of Zorro: Official Clip - Impure Thoughts
CLIP 2:12
The Mask of Zorro: Official Clip - The Legend Has Returned
CLIP 2:12
The Mask of Zorro: Official Clip - Master and Pupil
CLIP 2:16
The Mask of Zorro Photos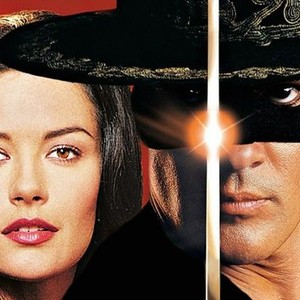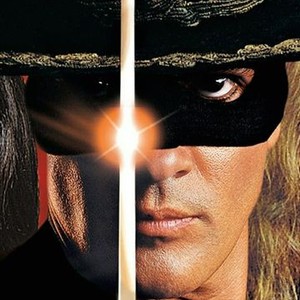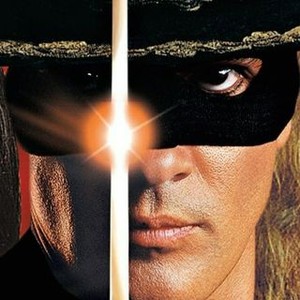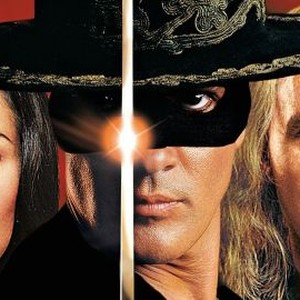 The Mask of Zorro (1998)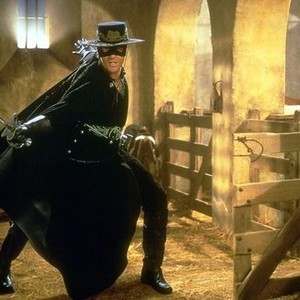 The Mask of Zorro (1998)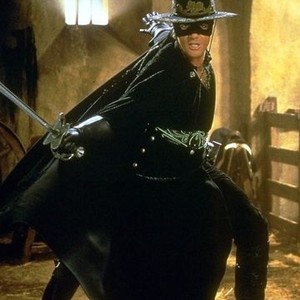 The Mask of Zorro (1998)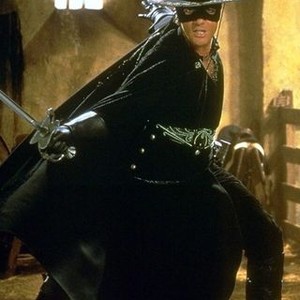 The Mask of Zorro (1998)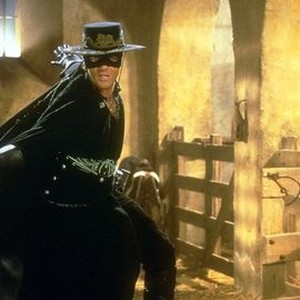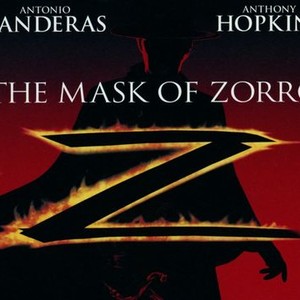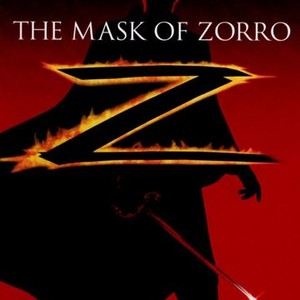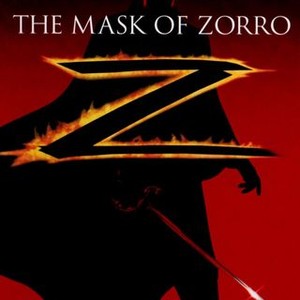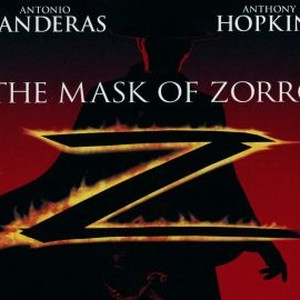 The Mask of Zorro (1998)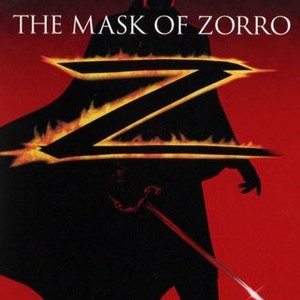 Movie Info
After being imprisoned for 20 years, Zorro -- Don Diego de la Vega (Anthony Hopkins) -- receives word that his old enemy, Don Rafael Montero (Stuart Wilson), has returned. Don Diego escapes and returns to his old headquarters, where he trains aimless drunk Alejandro Murrieta (Antonio Banderas) to be his successor. Meanwhile, Montero -- who has secretly raised Diego's daughter, Elena (Catherine Zeta-Jones), as his own -- hatches a plot to rob California of its gold.
Rating: PG-13

Genre: Adventure

Original Language: English

Director: Martin Campbell

Producer: David Foster, Doug Claybourne

Release Date (Theaters): original

Release Date (Streaming):

Box Office (Gross USA): $93.8M

Runtime:

Distributor: Columbia Pictures, TriStar Pictures, Columbia Tristar, Sony Pictures Entertainment

Production Co: Amblin Entertainment, TriStar Pictures

Sound Mix: SDDS, DTS, Surround, Dolby Digital

Aspect Ratio: 35mm, Scope (2.35:1)
News & Interviews for The Mask of Zorro
Audience Reviews for The Mask of Zorro
The kind of immensely entertaining and competently made blockbuster I wish we were still getting on a consistent basis. So many things go right here from the casting to the fantastically choreographed fight scenes that it feels effortless.

The Mask of Zorro is a great action-adventure retelling of Zorro for modern audiences. Martin Campbell was able to create a film that showcases the cast and setting. The film has recently been converted to 4k and I must say that is another reason to watch the film again. Anthony Hopkins and Antonio Banderas make quite a team and this film allows Banderas to shine. Unfortunately The Mask of Zorro was followed by a inferior sequel that effectively killed the series. Ted Elliot and Terry Rossio clearly knew how to create this character for the modern audience as they would move onto writing the very successful Pirates of the Caribbean series. The film may be a safe Hollywood retelling but it's full of energy and is a lot of fun. Campbell was an inspired choice and he ensures the film was in safe hands. 01/07/2020

Entertaining and dashing, The Mask Of Zorro is a superb action film. Antonio Banderas gives the greatest performance of his career as Zorro. A thrilling action packed film, The Mask Of Zorro is a superbly crafted action film that is entertaining and thrilling throughout. The film is never boring and delivers terrific action. The acting is terrific as well, and the cast alongside Banderas is great. Anthony Hopkins stars as the original Zorro who takes an apprentice under his wing to exact revenge on the man who imprisioned him and took away his daughter.I have to admit, I never really was a big fan of the Zorro character, but after seeing this film I was blown away. The best way to describe this film is an action packed period piece. The story is engaging enough to keep the viewer entertained and thrilled. I viewed this film quit a few times since its initial release and it doesn't seem dated one bit. The film is just as good now as it was when first released. The Mask Of Zorro remains Antonio Banderas' best performance and he give his all on screen. He is the perfect choice to play Zorro. The film may be uneven, but it succeeds on many levels. A highly entertaining action packed adventure that hits the right notes. Even if it has imperfections, there are more high points than low points. An entertaining film that actually makes Zorro an interesting action hero again.

"The Mask of Zorro" has always been, and always will be, one of my favorite movies. I watched it again on Easter Sunday for the first time in a while and it wasn't as fun as I remembered it to be. Well, I picked the right time to review this since a new version of Zorro is in the offing and one of the film's stars, Anthony Hopkins, will be seen in "Thor" next week. The film is set in the 1800s when Mexico was under Spanish rule and Mexicans were colonizing California. When the Spainsh push the Mexican's buttons too much, one man takes care of it: Zorro. He's got the black mask, cape, gets around in a black horse, his hifeout is a cave, go ahead and call him the Mexican Batman. After Zorro (Anthony Hopkins) witnesses the murder of his wife and kidnapping of his daughter, he becomes depressed and hangs up the Zorro suit for good. But when he comes across Alejandro Murrieta (Antonio Banderas), a man who wants to avenge the death of his brother, Mr. Hopkins gives him the mask and cape to avenge the death of his brother held responsible from a merciless general. "Zorro" moves at a good pace and features plenty of action. If you were to mix the superhero genre with a swashbuckler, you get "The Mask of Zorro". The film features entertaining performances from the main and supporting cast, perfect production design and shooting style, and delivers barrel loads of fun. This'll probably be the only time you will see Hannibal Lecter, or Odin, with a tan and a Hispanic accent. Anthony Hopkins plays a good Mexican. He also adds emotion into it since his character has been throught some tough times. But don't expect a lot of emotion, this film is not a tearjerker. Antonio Banderas will always be Zorro in my book. He sly, witty, and the characters fits him excellently. Zorro's personality is similar to that of Batman but has the wit and charisma of Spider-Man. And by sly and witty, I mean sly and witty. Put the word, "zorro", on Google Translate, set it to English from Spanish, and you'll never believe what you'll get! I love Catherine Zeta-Jones in this. And I mean "love" in two ways: her acting and her looks. She had a very good character that had excellent chemistry. I seem to enjoy the swashbuckler genre because of the dialogue found in most of the films. They have very witty dialogue that I would've never came up with him. They criticize each other in a sword fight and the hero comes up with a very sassy comeback. In "The Mask of Zorro" features a lot of sassy, witty dialogue from, if I'm correct, all the characters. Very well scripted. Great acting and action and fun dialogue, "The Mask of Zorro" is a swashbuckler classic IMO. Don't get me started on the sequel, folks. Thanks for reading! Leave clean comments below. "You are like your mother. Same eyes, same mouth, same spirit."
See Details