Memories of Tomorrow (Ashita no kioku)
(2007)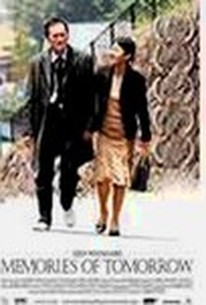 Memories of Tomorrow (Ashita no kioku) Photos
Movie Info
After being stricken with Alzheimer's disease in the prime of his life, a successful young businessman slips slowly away from his loving family in director Yukihiko Tstusumi's poignant family drama. Saeki (Ken Watanabe) is about to launch what promises to be the most successful advertising campaign in his burgeoning career. In addition to his astonishingly fast ascent up the corporate ladder, Saeki's beautiful young daughter is about to be married, and he will soon become a youthful grandfather. Though his long hours on the job always prevented Saeki from truly connecting with his family, Saeki's wife Emiko (Kenji Sakaguchi) remains staunchly committed to both their family and their relationship as husband and wife. With time fast running out for Saeki and the past gradually converging with the present in his rapidly-deteriorating mind, the unconditional love offered by his supportive family offers an intimate look into a disease that, despite it's prominence in virtually every culture, still goes largely misunderstood. ~ Jason Buchanan, Rovi
Critic Reviews for Memories of Tomorrow (Ashita no kioku)
Audience Reviews for Memories of Tomorrow (Ashita no kioku)
Apparently a better translation of the title is Remembering For Tomorrow, which works a lot better as it's a drama about a Japanese businessman discovering that his increasing lapses of memory are really the early onset of Alzheimers. Set over the next few years,everything - his job, his relationship with his wife, his self-assurance- gets overturned as the disease takes hold. The soundtrack is truly dreadful (unless you love violins) but the acting is genuine and the story is heartbreaking...get the hankies in before you watch.
½
Simple & Sad, Good performance from Watanabe
Wow . . .
This film and Letters from Iwo Jima came out within a year of each other . . . Gotta say that makes for one heck of a productive period for Ken Watanabe. Short of actually being a documentary, this is about as "real" as a film can be. Whether or not you have lived with someone in any stage of Alzheimer's, this one will definitely and very painfully ring true-to-life. A brilliant performance by Watanabe as he moves deftly through the stages of the disease.
I have to believe that Watanabe has either experienced loved ones going through this horror himself, firsthand, or that he is indeed one of the greatest actors working at the present time. This is one where the actor's motivation is coming from his soul. And it's a great cast all around. Absolutely devastating.
Thinking about it again, I have a feeling that people who have experienced a disabling condition themselves can develop an empathy with others who suffer in similar ways. Perhaps it's Ken Watanabe's own battle with leukemia that makes him more attuned to persons with disabilities in general.
This is a must-see, flixster friends. Not only must I add Watanabe to my favorite actor list, but I must also put this film on My Top 100 list right now.
Lanning : )
Super Reviewer
Memories of Tomorrow (Ashita no kioku) Quotes
There are no approved quotes yet for this movie.