What to know
critics consensus
Midway revisits a well-known story with modern special effects and a more balanced point of view, but its screenplay isn't quite ready for battle. Read critic reviews
You might also like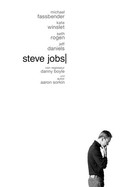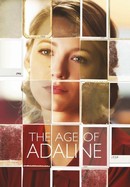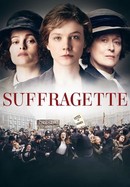 Where to watch
Rent/buy from $3.99
Rent/buy from $3.99
Rent/buy from $3.99
Rate And Review
Movie Info
On Dec. 7, 1941, Japanese forces launch a devastating attack on Pearl Harbor, the U.S. naval base in Hawaii. Six months later, the Battle of Midway commences on June 4, 1942, as the Japanese navy once again plans a strike against American ships in the Pacific. For the next three days, the U.S. Navy and a squad of brave fighter pilots engage the enemy in one of the most important and decisive battles of World War II.
Audience Reviews for Midway
From Roland Emmerich comes the WWII epic Midway. The film follows several American pilots, sailors, and officers from the build up to the war with Japan, to Pearl Harbor, the Doolittle Raid, and culminates in the Battle of Midway. Featuring Ed Skrein, Patrick Wilson, Luke Evans, Aaron Eckhart, Mandy Moore, Dennis Quaid, and Woody Harrelson, the cast is quite impressive; though some seem more like glorified cameos than actual characters. And the plot can be a little hard to follow at times, with all the different characters and battle scenes. However, the aerial combat and ship battles are pretty incredible and remarkably compelling (despite some weak CGI). Midway takes on a little more than it can handle and doesn't always do it well, but it's still an engaging war film that's full of thrills.

For anyone who knows what happens at Midway, and I assume mostly everyone does due to its big impact on the pacific war in WWII, you would need something really special to hook you in and appreciate and respect the film. Unfortunately, the film fails in one of the most important aspects : the screenplay. It just feels childish at times. To add insult to injury, some factual errors would really irritate any history buff : the American dauntless could never match the speed of the Japanese zeros, and this is a well known fact. But the movie is produced by Hollywood, so here you go with unlimited dogfights with Zeros losing most of them. However, this is a Roland Emmerich film, and you can expect the blockbuster feel to it. I don't argue that it is fairly enjoyable, but I Just expected better.

Movies that make me unsure if I really liked it or not don't come around all that often, but Midway will be the film that fits that description for me when looking back on 2019's film offerings. If you've seen movies like 2012 or Independence Day, you should know what to expect from a Roland Emmerich directorial outing. That said, this movie feels like clash in management. Written by first-time feature writer Wes Tooke, it definitely shows that he needs to grow into his talent a little longer. Although filled with exciting moments and some great actors, here's why I believe Midway isn't really worth your time overall.  After the attack on Pearl Harbour, Midway follows a group of U.S. soldiers as they formulate a plan to attack Midway. While this premise does make for some exciting battle sequences, it's undercut by side plots that feel slightly unnecessary to the overall arc of this movie. I understand that it was trying to cover all the bases during the events of this piece of history, but there is a specific portion of the film that feels rushed on top of having nearly nothing to do with the overall premise, so I was scratching my head on why it was even included in the first place. Other than that, this movie is fairly focused for the most part.  I think the biggest weakness of this film, however, is the fact that I truly do not buy that Ed Skrein is a leading man. I've enjoyed him as secondary characters or as a villain in movies like Deadpool, but for the lengthy screentime he gets here, I don't believe his performance held this movie together very well. I'm usually in full support of actors breaking out with large roles, but I'm just not sure he is one to carry the weight of powerhouses like Woody Harrelson, Dennis Quaid, Luke Evans, or Patrick Wilson. The entire secondary cast outshined him throughout the entire film and I really did think that was a detriment to the movie as a whole, which is a shame since he does have potential.  Now, I don't want to make people believe that this film is a pile of trash because it's not, but the most enjoyable aspect of this movie for me was also a mixed bag. Midway's strongest suit is that it doesn't hold back on the action. From the Pearl Harbour attack to the final act of the movie, there is a significant chunk of this film that's dedicated to action, and most of it is well-done in many regards, but it's far too artificial to buy into most of the time. Much like Roland Emmerich's recent movies, this film heavily relies on CGI, but I just don't think the team who worked on this movie truly delivered on what the budget was. A lot of this movie looks and feels fake, which really took me out of the battle scenes. With that said, aside from feeling artificial, it is well-filmed nonetheless.  In the end, Midway isn't going to be remembered as one of the year's best films by any means, nor as one of Roland Emmerich's better efforts, but it may please some action junkies or fans of the war genre. Other than that, it's pretty standard fare with some questionable lead acting, although it does feature some exciting moments. This movie is a fine watch in retrospect, but nothing really worth recommending and nothing I'll ever have the desire to watch again. Again, some viewers may get a kick out of the exciting elements, but it just wasn't enough for me.