Miracle in Cell No. 7
2013, Comedy/Drama, 2h 7m
1 Reviews
500+ Ratings
You might also like
Love You to the Stars and Back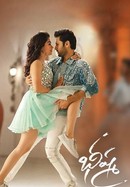 Where to watch
Rent/buy from $0.99
Rate And Review
Miracle in Cell No. 7 Photos
Movie Info
Inmates at a Korean prison join forces to protect a comrade and his young daughter, who cannot bear to be separated for even a moment.
Audience Reviews for Miracle in Cell No. 7
There's an old Chinese proverb that says "Never go full retard". Confucius actually said that. THE MAN would have you believe that Robert Downey Jr's character from Tropic Thunder actually said this, but, come on man, the government is trying to keep the truth from the people so it can control us. Do your research! Seriously though, I watched that clip from Tropic Thunder again and what Downey's character says holds a lot of weight. There's a reason why Sean Penn's portrayal in I Am Sam was so...controversial. And don't even get me started on Cuba Gooding Jr's awful performance in Radio. You gotta learn to play the character with a bit more adeptly. Portraying characters mental disabilities in a movie is tricky, honestly, and only the most skilled of actors can pull it off well. The reason for that is that there's a fine line in that, if you do it incorrectly, your character can end up looking like an absolute muppet. And that's something you just don't want. You wanna portray these people as actual human beings with complex feelings and emotions. Having said that, I've seen my fair share of South Korean movies. I don't wanna put a number on it, since I wouldn't even know, but it's got to be in the hundreds. I don't know the exact number since, before I joined Letterboxd, there were a lot of South Korean movies I saw that were not available to review on Rotten Tomatoes. And, really, it's not like looking for them would even be easy on Rotten Tomatoes, given that it's not particularly user (or search) friendly. I feel it would be a cool feature to add on Letterboxd, to where you could (on your profile) look at the movies you've seen according to their country of origin. This, of course, is a little difficult when you have co-productions between countries, but there's no reason you can't include both (or more) countries. Anyway, that's neither here nor there. The reason I bring South Korea up in relation to this movie should be obvious. I mean, it fucking takes place in South Korea, duh. Seriously though, I was really worried when I read this movie's description and I saw the trailer. You might ask yourself why I was worried. This should be obvious if you've followed my reviews for South Korean films, even on Letterboxd, but they've made some of the most emotionally manipulative and melodramatic movies I've seen. Lifting King Kong, after a major character's death, had the rest of the characters loudly weeping for the last 30 minutes. Seriously. Another movie, whose name I forget, changed the result of the World Cup to justify killing a little girl. Even sex comedies aren't immune to this bullshit. And, honestly, I've grown to hate it quite a bit. So that's why I was worried, since I was expecting the worst of the worst of melodrama. Look, I'm not saying that there aren't some scenes that rely on melodrama, because there are, I'm just saying that, even with that, I thought this was actually a pretty good movie all things considered. And, honestly, I can't really even believe I thought that. I suppose it's a number of things, which we'll get into as the review moves along. The story, essentially, is about this mentally challenged man that is accused and convicted of killing and raping this little girl. He is sentenced to death. Of course, Yong-gu (our protagonist) is 100% innocent of these charges but, the police commissioner, who was the father of the girl who died, threatened to kill Yong-gu's daughter, Yesung. So, protecting the life of his daughter, he signed this statement admitting to killing and raping the girl. There was obvious corruption at play here, but a good lawyer would have been able to point out the inconsistencies in the prosecution's case. But you don't actually get to see Yong-gu's original trial. Because, of course you don't. Please, don't ask for too much sense here. Anyway, I suppose I should tell you that Yong-gu's prison sentence, which is almost the entirety of the movie, is told through flashbacks. In present time, an adult Yesung is arguing for her father to get her father's death sentence overturned based on lack of evidence, corruption and coercion of a mentally challenged man. I felt that should be pointed out. But the bulk of the film takes place in the prison and seeing how Yong-gu wins over his cellmates, the guards and even the warden, all of whom profess his innocence and stop at nothing to help him to prove it. I think this is where I should start with, to me, one of the film's issues. So, essentially, Yong-gu saves the life of the boss in his cell, or at least they call him the boss. The boss gives him the option to ask for anything that he wants and Yong-gu, being a devoted father, asks for his daughter. With the help of his fellow cellmates, the boss secures Yong-gu's daughter (with her consent of course) during a choir performance she was a part of and brings her into their cell, wherein Yong-gu and Yesung have a reunion. Things go wrong, however, and they are unable to get Yesung out of the cell to go back with her choir group in time. So, essentially, she's stuck in this cell for two days with these men, all of whom are, obviously, very sweet. Small problem with that, with a girl that small and that loud, surely one of the cells on either side of cell number 7 would have heard something. Now, of course, snitches get stitches and, honestly, I don't know if that saying holds any water in South Korea. But, still, it's a little difficult to buy into the idea that, for 48 hours, no one noticed that Yesung was in her father's prison cell. It is what it is, but it's a little silly all things considered. There's another issue I had, and that is relying too much on Yesung being adorable. A lot of South Korean comedies do this, they rely on little kids being adorable to make you overlook its flaws because 'awww look at the little kid being adorable...awwwwww'. The one thing that this movie does well, however, is give you a bit of context with grown-up Yesung fighting for her father's innocence. So that reliance on Yesung being adorable isn't as pointless. With that said, though, I still felt that the relationship between father and daughter was well-done. The connection doesn't really feel forced and, in my opinion, the movie is emotionally effective. That's not to say that it doesn't give in to melodramatics, particularly near the end when ***SPOILER ALERT*** Yong-gu begs, while weeping, to not be put to death while his daughter looks on behind bars, as she was being led out to go back to the orphanage. But, everything other than that, was really sweet and affecting. Like the whole scene where Yesung and Yong-gu's failed escape attempt on this hot air balloon that his cellmates built for him. Another thing, how the fuck did these cellmates manage to do this??? I mean seriously. But the scene worked because, in spite of their failed attempt to escape, Yong-gu and Yesung got to share a moment together. The movie, obviously, is not all about Yesung and his daughter, it's about how he and his cellmates become close friends. And, in my opinion, this is the movie at its best. Not that the stuff with his daughter is bad, it's just that it's more traditionally dramatic, while the stuff with the cellmates is a little more entertaining to watch. It helps that the casting is so good, because Yong-gu's cellmates are all very good and their developing friendship, again, doesn't feel forced. The sentiments Yong-gu's cellmates felt for him aren't unearned. So that definitely makes it very easy to buy into this narrative which, again, has some very melodramatic scenes. So, of course, we have to talk about this. And that is Ryu Seong-ryong's lead performance as Yong-gu and whether or not he goes full...well, you know. He does and he doesn't, honestly. There are scenes where he's trying way too hard and there's scenes, like when he gets a chance at a retrial when he decides to accept his fate to not put his daughter at risk, where he's tremendous. So, you could say that his performance is the very definition of inconsistent. But, I guess, you could say that he's largely good. Yes, I know I just literally said that it was inconsistent, but if I had to lean one way, it'd be more toward it being a good performance than not. I also have to question why there would even be a 'trial', in the modern scenes, given that, surprise surprise, Yong-gu is executed and on his daughter's birthday too (because of course he did). I mean Yesung is, essentially, doing this to exonerate his father of his guilty verdict and to "overturn" his death sentence. Honestly, I really don't know much about law and I don't know if this is actually a thing that can be done. Particularly if that person has already been put to death. Who knows, I guess it's really just a plot device more than anything else. It's a way to tell Yong-gu's story through the eyes of the people who knew and loved him, his cellmates (all of whom testified at this 'retrial) and his daughter. Honestly, this movie is a miracle, in my eyes, since it was able to utilize melodrama, mixed in with enough humor and heart for it to actually be an enjoyable movie. Perhaps calling it a miracle is overstating the point, but as someone who's always been critical of some South Korean filmmakers' exploitative tendencies, for me to call this a good movie takes a lot. And, in my opinion, in spite of the flaws, I felt that this ended up being a good movie. Perhaps one that's gonna tug at your heartstrings a little too much, but a good one nonetheless.

What a tearjerker. Worth the heartache though.