What to know
critics consensus
With middling CG effects and a distinct lack of fun, The Mummy: Tomb of the Dragon Emperor finds the series past its prime. Read critic reviews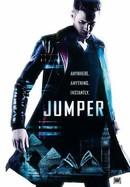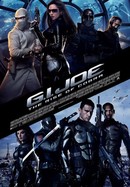 G.I. Joe: The Rise of Cobra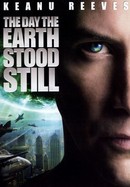 The Day the Earth Stood Still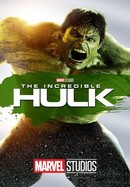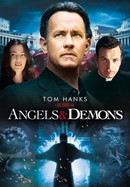 Where to watch
Rent/buy
Subscription
Rent/buy
Rent/buy
Rate And Review
The Mummy: Tomb of the Dragon Emperor Videos
The Mummy: Tomb of the Dragon Emperor Photos
Movie Info
Cursed by a devious sorceress, China's ruthless Dragon Emperor (Jet Li) and his vast army lie buried in clay for millennia. When young archaeologist Alex O'Connell is tricked into reviving the emperor, he and his famous parents (Brendan Fraser, Maria Bello) must find a way to send the ghoul back to the grave before he can awaken his vast army and take over the world.
News & Interviews for The Mummy: Tomb of the Dragon Emperor
Audience Reviews for The Mummy: Tomb of the Dragon Emperor
It is an accurate statement to say that I have seen every post-1999 Mummy 'revival' film now that I've watched this. And, yes, this includes Universal's laughable attempt to create its own cinematic universe, shedding any connection with the Brendan Fraser trilogy, that starred Tom Cruise. Here's the thing though, I have some really fond memories of watching The Mummy (1999) and The Mummy Returns. Yes, of course, I know that these films are not cinematic masterpieces, nor were they designed to be, but eleven and thirteen-year-old me probably greatly enjoyed both of those movies. Hell, I even made my mom buy me The Mummy Returns on DVD after I had seen it in theaters. That I would enjoy those movies to this day is another thing entirely. I'm, very clearly, a much different person with different tastes. I'm not gonna say refined tastes, because that would be a laugh, but I enjoy things now that I didn't back then and vice versa. Though Netflix does have the first two movies and, quite frankly, while I didn't really think that much of this movie, it did make me wanna watch the two previous entries. I suppose one of the things that strikes me most about this movie is why in the fuck would they have waited SEVEN years to release a sequel to The Mummy Returns, which was massively successful. To put into perspective, this was released the same year that the first Iron Man came out and it was also released TWO weeks after The Dark Knight (yes, THAT Dark Knight) came out. How is it any surprise that this film failed when the competition (Iron Man came out a couple of months earlier than this) is the start of the Marvel Cinematic Universe and one of the best movies of that decade and, in my opinion, still the best superhero movie I've ever seen. While this holds up better than I would have thought, it's no surprise that people gravitated to what was new and exciting. This, at the time, must have felt like a major retread to a lot of moviegoers. This movie just exists in a weird place, because people move on quickly. If you don't give it to them immediately, in terms of blockbuster films at least, they WILL move on to the next best thing. And that they did and why this movie, really, didn't make any sort of impact despite making $401 million worldwide on a $145 million budget. With that said, I mean this really is a movie that just flies by. The pacing is breezy and, ultimately, that's what movies like these are meant to be. The film is meant to fly by, you're meant to have fun and, at the end, hopefully, you're left wanting more. Ultimately, however, I think this movie just succeeds at the first thing, it flies by. It's painfully obvious that this action-adventure path has been better traveled by the likes of Indiana Jones and inviting those comparisons do not do this movie any favors. This feels more like a C-tier Indiana Jones knockoff than it feels like a continuation of this franchise. Say what you will about the first two movies and how they also fit within thin that same action-adventure mold that Indiana Jones perfected, but I find that those two still had its own identity owing to the fact that it could be tied to the classic Universal horror heyday. This is a C-tier Indiana Jones entry featuring the same characters, some of them played by different people, from the last two movies. Rachel Weisz is replaced by Maria Bello and Bello is a great actress, but there's just something off. It just doesn't feel the same without Rachel and, of course, Maria's first line when she's revealed as Evy is referencing the fact that it's another person playing her entirely in a scene that almost made throw up. Regardless, Alex, Rick and Evy's son is now grown up and he has grown distant from his father for some reason or another. Alex, while in China, discovers the tomb of this emperor and Rick and Evy (who are retired from the spy game) are sent to deliver an artifact to China. Funny that. Of course, it was all a trap and this artifact was necessary to raise the emperor from the dead by this Chinese soldier who wants to correct his country's ways or whatever. It's all very generic and bland. And that's the problem, say what you will about the previous movies, at least they had memorable villains. This, on the other hand, is kind of a repeat of the previous two movies, some guy (or lady in the first two movies) tries to raise this mummy from the dead in order to enslave the world. It's, quite literally, the same as what came before. And, ultimately, I think that's a large part of what killed off this franchise in the first place. It was the same thing every time, there was no real difference in story structure. It's just a different villain trying to accomplish the same goals. You could make that argument for films like, say, in the MCU, but at least those films make sure that the content within, for the most part, is entertaining. And, stylistically, Marvel offers far more variety. Spider-Man: Homecoming is different than Thor: Ragnarok is different than Guardians of the Galaxy is different than Captain America: Civil War is different than Black Panther and so on. So, even if the MCU's villains might have similar goals, each film tries to have its own style. This, on the other hand, other than the Himalayas and Shangri-La, still has that same desert-y feeling and vibe. I just think people, at least at the time, had had enough of that and, again, wanted something that was new. But, even with that, I just don't think there's much that is memorable about this movie. This witch puts this curse on this emperor, at the beginning of the film, that makes him and his soldiers melt into chocolate for a while before being petrified. This Chinese soldier brings him back to rule the world, and for him to be made a general. Rick, Evy, Alex and their friends help save the day. You've seen it done better before. The film flies by so, really, nothing ends up sticking. There's no real character development in the slightest. I'll be honest, my mobile hotspot was terrible last night so I spent slightly over half of the movie watching the thing in 240p which, if you don't know, is fucking awful quality. On YouTube, the lowest quality is 144p, the second lowest is 240p. That's how bad it was and I was watching it on a 32-inch HDTV, so the quality looked even worse than it would have looked on a smaller device, like a phone. So I can't really comment on the CG in this movie. The movie did start to clear up as it went on and I got up to 480p, which was good enough. So I was able to see the yeti and they looked horrible. The final battle, with the undead general and 'peasants' being brought back from the dead to fight back against the emperor and his army, also looked kind of terrible. Hence why I imagine that the earlier usage of CG wasn't great either. It's not gonna be great at the beginning and terrible at the end, now is it??? Ultimately, and this might be the worst thing about this, this ends up being a really forgettable experience from beginning to end. It flies by, but it doesn't give you anything worth remembering after it's over. I remember more about the day I saw The Mummy Returns, later that night I watched the MTV Movie Awards hosted by Jimmy Fallon and Kirsten Dunst in, quite honestly, the weirdest host pairing in award show history. This was almost EIGHTEEN years ago and I remember more about that than I do about this movie, less than a day after having finished it. That's really sad. Anyway, in short, this is fine and I got through it without pulling what little hair I have out, as I was fearing, but there's nothing here that you hasn't been done better elsewhere, like in this same franchise and Indiana Jones. So, yea, you could say I wouldn't give this a glowing recommendation.

From dumb fun to... regular dumb. It's hard to find a point where Tomb of the Dragon Emperor wasn't hampered by itself. Or a point where it makes any sort of logical sense. Unfortunate that is was no good, lending credence to the need of a reboot, which we now have, but wish we didn't.

It lacks the confusing mythology of the previous entry but it also feels more tired and forced. Any movie where yetis show up completely out of the blue and Jet Li morphs into a three headed dragon should not be mostly boring.

Ultimately the absence of Rachel Weisz and the change in location and mythology are the biggest flaws in this film. Weisz was a major part of the first two films and by having her replaced by Maria Bello, the original character is lost and replaced with one that doesn't meet Weisz's performance. The fact that the story and mythology are set in China distances this installment very far away from the first two films due to the major change. This was one reason that I felt defeated the objective of having "The Mummy" title on this film. At the same time, Arnold Vosloo's Imhotep was "The Mummy" in the first two films and this time Jet Li's Dragon Emperor takes the role of the power hungry cursed creature. Again, this also made it irrelevant of having "The Mummy" title as it the location, mythology and villain have no links to the first two films. Another flaw was the obvious CGI effects which, even from within the first 7 minutes, can be very easily be told apart from physical and computer effects. However, the fact that Brendan Fraser and John Hannah reprise their roles didn't make this film a complete failure. Even though this film features some strong action moments, this highlight of the film was in fact one of the reasons that made me struggle to enjoy "The Mummy Returns"; they both focus too much on constant action and not the horror or characters to the extent that "The Mummy" did. Finally, the comical aspect of this film went too far as it attempted to be far more humorous than the other two. Again, this was one aspect which stopped me from full enjoying the first two films, and in fact stopped me from giving the first film the best score. Overall, this is obviously the weakest out of the trilogy. My advice, maybe watch it once and maybe act that only "The Mummy" and "The Mummy Returns" exist.
See Details