Musa (The Warriors) (Musa the Warrior)
(2001)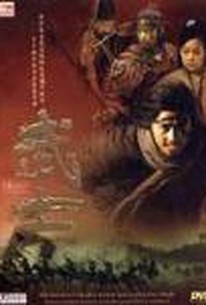 AUDIENCE SCORE
Critic Consensus: No consensus yet.
Musa (The Warriors) (Musa the Warrior) Photos
Movie Info
Touted as the most expensive Korean film ever produced, Musa is a sweeping real-life epic about an official envoy from Koryo (ancient Korea) struggling to stay alive in war-torn China. The film is set in 1375 when the Yuan dynasty collapses after a 100-year reign against the insurgent Ming. As the Ming dynasty solidifies power pushing the remaining Yuan armies to the north and west, Koryo sends a delegation of diplomats to shore up their strained relations with the new government. Upon arrival the lead diplomat is thrown in jail and the rest are exiled to the dusty hinterland for spying. There, the party is ambushed by Yuan soldiers. The survivors are led by General Choi Jung and a bodyguard slave of another fallen general, Yeo-sol. After facing all sorts of adversities, the group make it to a remote country inn where they learn that the beautiful Ming princess Furong (played by Zhang Ziyi of Crouching Tiger, Hidden Dragon fame) has been kidnapped. When Yeo-sol gets abducted by the same band of Yuan thugs, Choi Jung resolves to free them both. Fleeing from the same Yuan army, the Koryo warriors with Furong in tow learn that the Yuan has burned all ferryboats in the Yellow River valley. When they happen upon a group of Ming refugees, Furong promises them supplies and safe passage home if they escort the refugees to the Mud Castle upriver. The castle, however, proves to be in ruins and the Yuan are closing in. This film was screened at the 2001 Toronto Film Festival. ~ Jonathan Crow, Rovi
Rating:
R (Strong bloody battle sequences)
Genre:
,
Directed By:
On DVD:
Runtime:
Watch it now
Cast
Critic Reviews for Musa (The Warriors) (Musa the Warrior)
Audience Reviews for Musa (The Warriors) (Musa the Warrior)
A disparate collection of travellers including soldiers, diplomats, and refugees are thrown together in 14th century china as they are pursued by the Mongol army . Known as The Warrior in the UK, this historical epic inevitably draws comparison to Hero and House of Flying Daggers, but actually is more in the tradition of Kurosawa than those more fantasy based offerings. Clearly owing debts to Seven Samurai and The Hidden Fortress in particular, it's also influenced by John Ford's cavalry films in that it takes the time to explore all of the characters involved and the rich collection of antagonistic factions and conflicting loyalties make for a much more interesting character dynamic than most. It may not have the artsy visuals and production value of the projects of Zhang Yimou or Ang Lee but the grittier approach makes for a beautifully crafted historical adventure with just the right balance of heroism and believability, with beautifully shot locations and grippingly realistic, bloody battle sequences. Although it was a co-production with the Chinese film industry, Musa still deserves recognition as one of the films that marked the coming of age of Korean film making and is one of the best Asian historical epics of recent years.
This is an epic re-telling of the Kurosawa masterpiece Seven Samurai. This Asian (South Korean/Chinese) film made good use of that figure, with sometimes disturbing, but very well done fight scenes and in general, beautiful cinematography. This is a journey from start to finish. For all 2 1/2 hours, the group is journeying, and survives much longer than they expect. The characters were tremendously developed. Even peasants getting killed made you sad, because he or she had been given some screen time and you got to know them somewhat. Later on, it's an emotional rollercoaster, as familiar faces start to go down en masse in one final, epic battle.
Dean McKenna
Super Reviewer
Fast and bloody action, complex characterization and subtle character interactions, great cinematography, ferocious battles and insights into death, glory and the human condition that would do Kurosawa, or even Homer, proud. Just don't expect "wire-fu" because Ziyi Zhang (Crouching Tiger, Hidden Dragon) and Yu Rong Guang (Iron Monkey) are in it. There's enough sword play, spear fighting and archery that the "wire fu" isn't missed. The third act drags a bit but there's enough action to keep one entertained.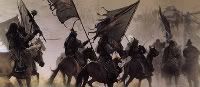 El Hombre Invisible
Super Reviewer
Discussion Forum
Discuss Musa (The Warriors) (Musa the Warrior) on our Movie forum!
News & Features