My Voyage to Italy
(2001)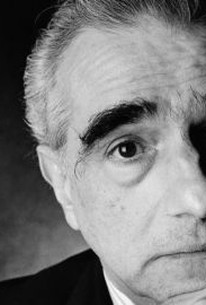 My Voyage to Italy Photos
Movie Info
Martin Scorsese talks about the movies and directors that most influenced his career in this survey of Italian cinema. Included: Luchino Visconti, Federico Fellini, Vittorio De Sica, Roberto Rossellini and Michelangelo Antonioni.
News & Interviews for My Voyage to Italy
Critic Reviews for My Voyage to Italy
Audience Reviews for My Voyage to Italy
½
I admire Martin Scorcese's dedication to film and acknowledgement of neo-realism's influence on his work. This review will introduce Italian cinema to a wider audience and increase appreciation even for the most dedicated cinephiles. While Scorcese's discussion covers the neo-realists (Rossellini, De Sica, Visconti, Fellini, Antonioni), it emphasizes Rossellini's work. Granted, Rossellini is the progenitor of the 'movement,' but this tribute spent half of its four hour duration on one director. Personally, I don't see 'Voyage to Italy' as the turning point for new cinematic opportunities. Visconti and Fellini were also pushing the boundaries in their works. Also, Antonioni's early neo-realistic work is not even mentioned. But, this is Scorcese's opinion and view of these milestone films, not mine. The purpose of this documentary is achieved ~ You are seduced and motivated to experience these amazing films in their entirety and form your own opinions.
Stefanie C
Super Reviewer
scorsese's impassioned overview of the landmarks of postwar italian cinema on youtube: http://www.youtube.com/watch?v=_Fgqoq3OIsI&feature=channel_page
Stella Dallas
Super Reviewer
Scorsese presents a fascinating documentary of his personal highlights of Italian cinema. Watching Scorsese talk about the first time he saw these films growing up in New York and the influence they have had on him is a joy. With the depth he goes into about these films and the amount of lengthy clips shown, you can feel his passion for these films and the eagerness he has to share them with today's generation of young film lovers. A new favourite of mine in the documentary genre, it's made me want to check out more work from the likes of Rossellini, Fellini and Antonioni.
My Voyage to Italy Quotes
There are no approved quotes yet for this movie.