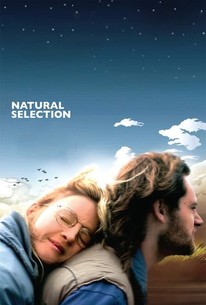 Natural Selection
2011, Comedy, 1h 30m
35 Reviews
1,000+ Ratings
Where to watch
Rent/buy
Rent/buy
Rate And Review
Movie Info
Upon learning that her dying husband has a 23-year-old illegitimate son, a Texas housewife (Rachael Harris) sets out to find the young man and bring him back to meet his father.
Rating: R (Sexual Content|A Beating|Language|Brief Graphic Nudity|Some Drug Material)

Genre: Comedy

Original Language: English

Director: Robbie Pickering

Producer: Paul Jensen, Brion Hambel

Writer: Robbie Pickering

Release Date (Theaters): limited

Release Date (Streaming):

Runtime:

Distributor: Cinema Guild
News & Interviews for Natural Selection
Audience Reviews for Natural Selection
It's a shame this movie has gone fairly unnoticed since Rachael Harris turns in a pretty tremendous performance as this repressed woman whose husband has refused to have sex with her for 20+ years since she isn't able to have children. Abe, her husband believes, that since Linda cannot have children then they shouldn't have sex simply for pleasure as 'it is what the lord wants'. The irony of it is that every week for 20+ years Abe has been going to a sperm donation agency and jerking off into a cup so who knows how many children he has actually fathered. During his last visit Abe has a heart attack and that's the basis of Linda's journey as during one of her visits to the hospital, Abe starts to mumble and Linda, whether accurately or not, makes out that she should go and bring his son to his side. This really isn't unlike other indie road trip movies, but it's still really good with great writing and great acting. Rachael gives a very sympathetic portrayal of this woman who pretty much is completely out of her element on the road and how she finally comes out of her shell that's she's kept herself in for all this time to be a supportive wife to a man who's lied to him for 20+ years. She has great chemistry with Matt O'Leary, who's really good as well. He has the dirty, grimy look that's a good contrast to Linda. The movie is funny, it's not hilarious but it is funny with some clever lines, well there's one really clever line during the porn movie that Abe is watching when he has his heart attack. But the writing is still very solid with great character development and great interactions between the leads. The movie ends up becoming a romantic comedy and in some cases it would end up hurting the movie. In this case, it doesn't. It doesn't benefit it either, but it's more important that it didn't detract from the movie. And the ending is also good seeing Linda choose to make her own path by herself, that was pretty cool and satisfying. That's about it really, damn good movie highlighted by an excellent performance by Rachael Harris. If you have Netflix Instant, then I'd recommend it, even if it's not really a movie that's worth going out of your way to see.

Noticing her husband Abe(John Diehl, of "The Shield") at full mast in bed one morning, Linda(Rachael Harris) tries to initiate things but he stops her solid with a little prayer, feeling that sex should not done just for pleasure, as she is not able to conceive. At least, she can confide in her brother-in-law and church pastor, Peter(Jon Gries, of "The Pretender"). At least, Abe can masturbate in the privacy of donating sperm until he has a stroke while stroking off. As things do not look good for him, Linda promises him to bring back his biological son, Raymond(Matt O'Leary), before it is too late. Of course, their first meeting does not go as she imagined it... "Natural Selection" is an engaging movie that in gentle and occasionally amusing tones manages to respect the beliefs and actions of its characters.(Although one could say that maybe Abe's stroke was divine punishment.) As much as it is about religion, one of the movie's central themes is birth and rebirth, especially in its opening scene, as this is the first time Linda is really away from home, as rules become less and less important as time goes on. Another way of looking at it is how children can wreck your life. So, while the movie is a little predictable at times in following the rules of the road movie, it also does not take the easy way out, especially at the end.
See Details