What to know
critics consensus
Never Look Away fills its protracted running time with the absorbing story of an incredible life -- and its impact on the singular artist who lived it. Read critic reviews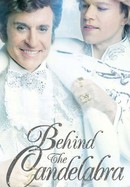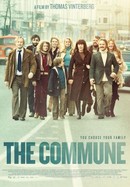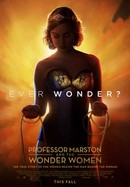 Professor Marston & the Wonder Women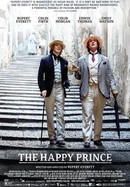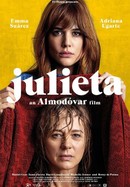 Where to watch
Rent/buy
Rent/buy
Rent/buy
Rate And Review
Movie Info
When two German art students fall in love, the girl's father, who has a devastating secret, vows to end their relationship.
News & Interviews for Never Look Away
Audience Reviews for Never Look Away
This is only the second film for writer/director Florian Henckel von Donnersmarck since his 2006 Oscar-winning masterpiece, The Lives of Others. Seeing his name attached to any movie was enough to secure my ticket. Going back to his native language, the director traces the life of a young, daring Dresden artist, loosely based on Gerhard Richter, trying to find his sense of self and truth from the reign of the Nazis to the GDR under Soviet influence. It's a sprawling yet intimate human drama that has a full range of emotions, from the swooping romance to the heartbreak. It balances many emotions and tones as it presents a rich portrait of a young man's life set across a fascinating backdrop. His free-spirited aunt, an inspirational figure, is abducted due to her schizophrenia and ultimately sentenced to death by an SS-enabling doctor (Sebastian Koch). This gets even more complicated when he goes to college and starts secretly dating the daughter... of that very same doctor, now being protected by a high-ranking Soviet official he aided. The simple strokes of a love story, or the disapproving father trying to destroy their love story, or the efforts of the family post-war to find some foothold in a new East Germany, it all adds up to a deeply felt and deeply alluring human drama with plenty of breathing room. The length (3 hours 8 minutes) gets to be unwieldy, especially during the third hour when we visit our second art school education. It's just less generally captivating to watch a guy try and find his artistic voice when his life has all this other potent drama afoot, and that's even after the lingering fallout from a forced abortion and hidden Nazi searches. Never Look Away is compelling, compassionate, thoughtful, and a tad too long for its own good. Hopefully the director doesn't take another long eight years for a follow-up (please!). Nate's Grade: B+

What von Donnersmarck does here is embrace a number of narrative elements that are so common in melodramas and then simply refuse to bring out the kind of conflict that one would expect to see from them - which ends up being simultaneously frustrating, daring and more meaningful.

GERMAN EXPRESSIONISM - My Review of NEVER LOOK AWAY (4 Stars) Proving his Academy Award for the stunning THE LIVES OF OTHERS was no fluke, Writer/Director Florian Henckel von Donnersmarck bounces back from his unfortunate detour through the Hollywood meat grinder with THE TOURIST to helm a truly worthy follow-up to his feature debut with the moving, mesmerizing NEVER LOOK AWAY. It may have a torturous 3 hour-plus running time, but this intimate epic spans across decades of 20th century German history while challenging itself and its audience as to the nature of art. It's never boring, despite the fact that we sometimes literally watch paint dry. The story of fictional artist, Kurt Barnert (Tom Schilling), loosely based on the painter Gerhard Richter, starts in the late 1930s with the Nazis gaining power and force-feeding such exhibits as "Degenerate Art' down the public's throat as an example of how not to express oneself in the Third Reich. It's at such an exhibit where we meet a young Kurt and his free-spirited Aunt Elisabeth (the gifted Saskia Rosendahl). Despite living with mental health challenges, his Aunt imparts the wisdom of the movie's title, imploring her nephew to truly look at what's in front of him, however unpleasant. In a heartbreaking scene, Elisabeth plays the piano in front of Kurt while naked and repeatedly abuses herself with an ashtray. Although carted off by the Nazis to never be seen again, her words resonate throughout the rest of the story. At the mental hospital, we meet Dr. Carl Seeband (Sebastian Koch), a quite evil Nazi, who oversees the deaths of such "less desirables". Unsure if he wants to pursue a career in art with life such as it is under Hitler, Kurt survives World War II, suffering other family tragedies, only to end up a young aspiring artist in Soviet-occupied, post-war Germany. From one oppressive environment to another, we see his talents used for propaganda art. During this time, he meets and falls in love with Ellie Seeband (Paula Beer), not knowing her father's past and connection to his family's loss. When Ellie becomes pregnant, her father manipulates her into getting an abortion rather than put a stain on their bloodline with the likes of Kurt. Dr. Seeband clearly believes in eugenics long past Hitler's reign of terror. Life for Kurt and Ellie feels untenable, and fleeing feels like their best option. Before the Berlin Wall went up, defecting to the West proved as easy as getting on a subway and crossing town, and that's exactly what our pair do. Kurt finds his way to an art academy led by the enigmatic, intimidating Professor van Verten (Oliver Masucci), where experimental, free-spirited artists slash canvases, hang potatoes from the ceiling and other attempts to expand the meaning of art. Painting, it seems, has become passé. Kurt, with the encouragement of his hilarious studio mate Günther (Hanno Koffler), jumps right into this avant garde environment, trying to find his elusive voice for the first time in a place of total freedom. NEVER LOOK AWAY raises important questions about how artistic expression flourishes. Sometimes the best art comes in the aftermath of an oppressive regime. I think of the explosion of great cinema which followed the end of dictatorships in Romania and Spain, as two small examples. After years of stifled creativity, artists have been known to blossom. I can only imagine what great art we may see out of North Korea some day when its people have a chance to truly tell their stories. In NEVER LOOK AWAY, we go on a very long journey to see if Kurt can dig deep, look at his life head on, and find that spark. It's a gorgeous thing to witness and makes the last third of this film leap off the screen. Much credit must be given to Schilling, who has a very difficult role. A man of few words, and who when given the chance ends up sounding completely pretentious, he still conveys his entire history through his soulful eyes. It's a subtle, unfussy performance I'd admired greatly. Additionally, cinematography legend Caleb Deschanel (THE RIGHT STUFF) shoots this film with such sweep and passion, even in confined studio spaces which magically refract light with the opening and closing of shutters. Composer Max Richter (THE LEFTOVERS) contributes a lush, hypnotic, string-heavy and memorable score which perfectly complimented Kurt's emotional and artistic journey. NEVER LOOK AWAY forces its characters to reconcile their pasts in an attempt to integrate them into their present day lives. Koch has a stunner of a scene when he sees Kurt's true work for the first time, reminding him of the terrors he's inflicted on the world. Kurt's long road, however, feels earned and culminates in a bookended scene of pure joy and release. It took Kurt long enough to find himself much as it took von Donnersmarck some time to do the same. I'm glad they both made the effort.
See Details