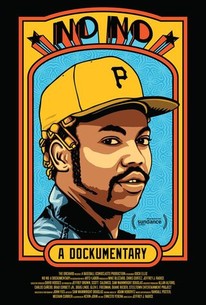 No No: A Dockumentary
2014, Documentary, 1h 40m
32 Reviews
500+ Ratings
What to know
critics consensus
While taking full advantage of its subject's colorful baseball career, No No: A Dockumentary also imparts broader, thought-provoking messages that should resonate with viewers who aren't sports fans. Read critic reviews
You might also like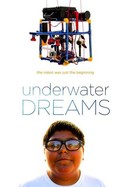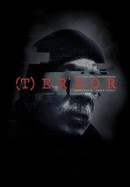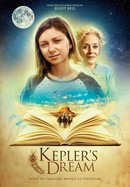 Where to watch
Rent/buy from $2.99
Rent/buy from $2.99
Rent/buy from $4.99
Rate And Review
No No: A Dockumentary Photos
Movie Info
Baseball pitcher Dock Ellis had a controversial life and career, once pitching a no-hitter while high on LSD.
Audience Reviews for No No: A Dockumentary
Dock Ellis was a brash, talented pitcher known most for pitching a no-hitter while on LSD, and for substance abuse problems throughout his career. This "dockumentary" tells his story, and with it's compelling with its interviews from childhood friends, teammates, and ex-wives, as well as his inspirational counseling work after he became clean. Ellis was a fascinating character. On the one hand he was a leader in speaking out against ridiculous policies, for example, fighting a suspension he received for wearing curlers in his hair with the Pirates, and then later the edict that players not drink in the hotel bar while with the Rangers. He was charismatic and outspoken to the point of being proclaimed by some as "baseball's Muhammed Ali", and got a touching letter from Jackie Robinson encouraging him despite a torrent of racist threats. On the other hand, he couldn't control his drug problems, starting with the amphetamines that were rampant in baseball at the time (some in the documentary estimate 90-95% of players), but soon spreading to almost everything else: cocaine, LSD, alcohol, heroin, etc. Ellis states that he was high for every game he ever pitched in the majors. Off the field, the incident his second wife describes when he abused her with guns for five hours is horrifying, and director Jeff Radice is at his best in including footage like this, but balancing it by showing the kind, loving, affable person Ellis was 99% of the time. Where the documentary is less successful is in including stock footage of players or cheesy animation while trying to show events from games where apparently no film exists. Inexplicably, there is also footage of the 1981 Kroc Foundation anti-drug film for kids called 'Dugout', which has little to no actual connection to Ellis and adds zero value. I would have also liked a little more content on the actual baseball, as Radice isn't all that detailed about big games in his career, apart from the no-hitter, and the time he hit the first 3 Reds players in a game on purpose. He'll take us to big events like the 1971 World Series but then not really show us all that much about Ellis's performance. Then again it's a human story, not a hardcore look at the man's career, and it was touching to see his relationship with Roberto Clemente, and how he spiraled after Clemente's tragic death. How Ellis turned himself around, gave back, and positively affected so many people's lives is also quite touching. Lastly, it's a fascinating look into baseball, race, and drugs in the 1970's. Solid film, and worth seeing.

Children do not do this at home: In 1971, Pittsburgh Pirates pitcher Dock Ellis threw a no-hitter. While under the influence of LSD because he lost track of time and did not think he had to pitch on that day. To be honest, he was a little wild with eight walks and a hit batter which I don't think is a record, actually. What this documentary does in fine style is showing that there was much more to Dock Ellis than just that one event, warts and all, as he eventually gave up drugs to gain control of his life and became a counselor himself, advocating anonymous treatment for major league players. At his athletic best, he was a very good pitcher with some excellent teams especially the Pirates of the early 70's. Along with Vida Blue, they became the first African American pitchers to face each other in the All Star Game in 1971. During that same game, Ellis was also the same pitcher who gave up the famed tape measure shot to Reggie Jackson which reportedly led to some bad blood between the two and might have caused the Yankees to trade Ellis, just as Jackson was about to be signed in 1977 because New York was just not big enough for the two of the them. Ellis was also outspoken on such subjects as race just as the black liberation movement was becoming more visible to mainstream America. And this was also at a time unlike today when professional athletes could be interesting, have fun and share their opinions. And now one of these days I am finally going to have to watch "Gung Ho" which Dock Ellis plays a small part in.