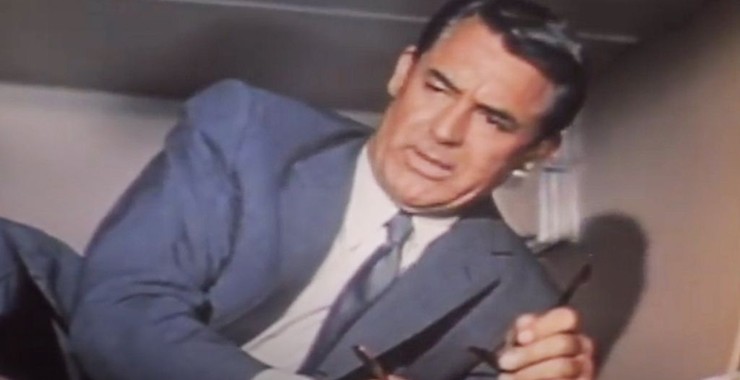 TRAILER 2:02
Play all videos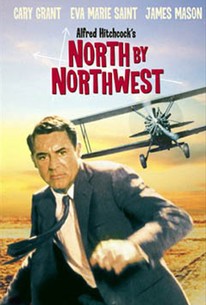 North by Northwest
1959, Mystery & thriller, 2h 16m
113 Reviews
50,000+ Ratings
What to know
Critics Consensus
Gripping, suspenseful, and visually iconic, this late-period Hitchcock classic laid the groundwork for countless action thrillers to follow. Read critic reviews
Where to watch
Rent/buy
Rent/buy
Subscription
Rent/buy
Rate And Review
North by Northwest videos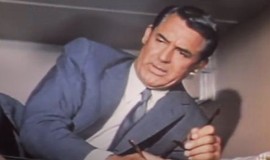 North by Northwest: Trailer 1
TRAILER 2:02
North by Northwest Photos
Movie Info
This classic suspense film finds New York City ad executive Roger O. Thornhill (Cary Grant) pursued by ruthless spy Phillip Vandamm (James Mason) after Thornhill is mistaken for a government agent. Hunted relentlessly by Vandamm's associates, the harried Thornhill ends up on a cross-country journey, meeting the beautiful and mysterious Eve Kendall (Eva Marie Saint) along the way. Soon Vandamm's henchmen close in on Thornhill, resulting in a number of iconic action sequences.
Genre: Mystery & thriller

Original Language: English

Director: Alfred Hitchcock

Producer: Alfred Hitchcock

Writer: Ernest Lehman

Release Date (Theaters): wide

Release Date (Streaming):

Runtime:

Distributor: Metro-Goldwyn-Mayer

Production Co: Metro Goldwyn Mayer

Sound Mix: Mono

Aspect Ratio: Flat (1.66:1)
News & Interviews for North by Northwest
Audience Reviews for North by Northwest
Classic Hitchcock tale of the 'wrong man'; a mild-mannered businessman (ultra-suave Cary Grant) is mistaken for a spy and kidnapped at the very beginning, and it's away we go from there. There are so many great and iconic scenes in this film - the crop duster chase of course, and also those at the United Nations and Mount Rushmore. Hitchcock is brilliant and puts tension in scenes at each and every opportunity, as opposed to devolving a great script into silly chase scenes which lesser directors may have done. It feels like a more masterful 007 movie, and James Mason and Martin Landau are both outstanding as villains. I'm not wild about Eva Marie Saint and only feel real chemistry between her and Grant in the line "Shall I climb up and tell you why?" in response to his wondering why she's so good to him, but the final shot of the train speeding into a tunnel was a nice bit of tongue in cheek symbolism from Hitchcock. Despite a long career he was still at the height of his powers, and in the following year would make another masterpiece, Psycho.

Tons of fun, with an unintentionally hilarious ending to boot. It doesn't get much better than this! Another great film by a true master.

Man, this film is too long, which would mean that the leads shouldn't really notice this film's title while they're on their adventure, because the dirty secret, men, is that asking for directions often really does get you where you need to go a little quicker. Seriously though, you can try and escape, but I hate to tell you, Cary Grant, that Alfred Hitchcock will eventually find you. Well, at least James Stewart was able to get away, but the fact of the matter is that no matter how many blondes come and go, Hitch always had Cary Grant and Jimmy Stewart. Yeah, good ol' fat boy did seem to alternate between the two of them, just as he alternated between muder-mysteries and spy thriller, because in case you haven't noticed, Hitch was really into espionage. You probably didn't notice, because no one really kept up with Americanized spy films orchestrated by Brits before James Bond came along, and it probably didn't help that, whether he was doing murder-mysteries or spy thrillers, Hitchcock always had to use some kind of a story involving a case of mistaken identity. You would figure that before too long, if authorities in Hitchcock films suspected that a crime was committed by someone who looked either like Cary Grant or James Stewart, they would start double-checking, although if they did that, then they would likely find the guy they're really looking for right away. At that point, there wouldn't be much of a film, and we can't have that, because this is a pretty good flick as it stands, in spite of some problems. Something of an ambitious pseudo-fluff thriller, the film juggles plenty of tone, generally pretty well, but not consistently, for there are times in which tension is broken a touch too harshly by more lighthearted aspects that are themselves effective, yet would be more so if the didn't jeopardize the effectiveness of this drama's other tonal extremes. That being said, it's not like there isn't something a little too light, or rather, Hollywood about plenty of points in this melodramatic affair, which tests its probability with questionable character actions and conflict set-ups, many of which are major. As well-done as the film is in enough places for you to run with whatever it makes an effort to throw at you, there are plenty of places in which you need to suspend your disbelief, and it's occasionally a little too difficult to meet such a demand, partly because a lot of those Hollywood bloatings seem as though they're compensating for something. Natural shortcomings are limited in this adventurous thriller of grand scope and intriguing mystery, yet there is still something rather dramatically lacking in this spy thriller, and when meat does kick into the concept, it ironically gets to be overblown to the point of convolution, although that might simply be the doing of Ernest Lehman's script. I opened this article joking about the film's being overlong at almost 140 minutes, but in all seriousness, the film, as one of Alfred Hitchcock's longest, is too long, getting so caught up in inconsequential filler and confusingly excessive material that, before too long, it doesn't simply start to lose momentum, it loses focus. The film is plenty entertaining through and through, but there's only so much fun to have in an adventure opus so aimless, as you have plenty of time to pick up on the natural shortcomings to this under-dramatic, histrionic and tonally uneven Hollywood fluff piece. The film could easily be secured as underwhelming by its natural shortcomings, alone, and yet, the strengths carry the final product quite the distance, enough so for entertainment value to reward, but not alone. Aesthetically, the film really stands out, at least in terms of musical style, as Bernard Herrmann delivers on an almost superheroic style to his score that offers sweeping dynamicity which ranges from smoothly light to grandly thrilling, just as Robert Burks delivers on yet another cinematographic performance that is rich with handsomely gritty coloration and lighting, as well as tight framing and other nifty filming styles, courtesy of Alfred Hitchcock. Hitchcock delivers on plenty of memorable visuals to help hold your attention time and again, and while he does more than just that, the fact of the matter is that even his style breathes plenty of life to this affair's substance. Again, dramatically, the substance is thin, as surely as it is narratively overblown in plenty of other ways, but the story concept's sheer intricacy is just so intriguing, initially being an interesting minimal story on mistaken identity that gradually expands into a grand adventure which goes backed by themes dealing with conspiracy and other worthy matters. Even as an idea, the film's story is grand and dynamic enough to make up for a lack of dramatic depth, and the interpretation of such an idea really does help, with Ernest Lehman turning in a script that, while too overblown to keep consistent in tone, believability and pacing, never abates with clever dialogue, - whose many humorous bits range from witty to just about hilarious - and delivers on plenty of thoughtful characters which establishes a colorful character roster, sold by a cast which Cary Grant heads remarkably. You really do have to witness Grant's performance to believe just how thoroughly charismatic as a lead who does so much justice to colorful characterization that the Roger Thornhill stands as iconic in his memorability as a lead so worthy that Grant plays about as instrumental of a part as Lehman's writing in carrying this affair. Of course, what really secures engagement value is Hitchcock's efforts, because as much as I rave about Hitchcock's style being in top-form here, Hitchcock's keeps pacing just as realized, maybe not to where he can overshadow the pacing problems found within Lehman's script, but decidedly to where momentum is kept steady enough for you to get a firm feel for the setting, as well as brisk enough to keep entertainment value consistent and thorough. I don't know if the film is busy enough to be a real wild ride, but for its time, and even now, it really is really fun, and while you shouldn't really expect the dramatic weight found in many of Hitchcock's other thrillers, style, intrigue and entertainment value converge tightly enough to make this one of, if not the legendary filmmaker's crowning achievement. When the run is done, the final product goes worn down by dramatic limitations, as well as tonal unevenness, believability lapses and, of course, an overblown structure, but through excellent score work by Bernard Herrmann, sharp cinematography by Robert Burks, thoroughly clever writing by Ernest Lehman, an electrically charismatic lead performance by Cary Grant, and a lively directorial performance by Alfred Hitchcock, all behind a grandly adventurous and intriguing story concept, "North by Northwest" stands strong as a thoroughly entertaining affair that may be Hitchcock's most realized classic. 3/5 - Good

Awesome spy adventure flick.
See Details