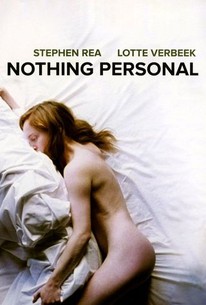 Nothing Personal
2009, Drama, 1h 25m
11 Reviews
1,000+ Ratings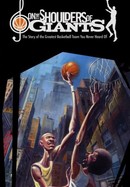 On the Shoulders of Giants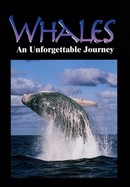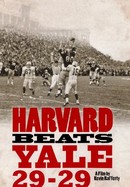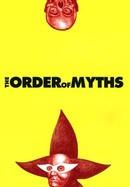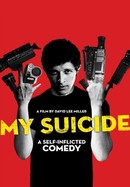 Rate And Review
Movie Info
Anne leaves Holland behind and moves to Ireland where she meets a hermit named Martin.
News & Interviews for Nothing Personal
Audience Reviews for Nothing Personal
"Nothing Personal" starts with a young widow(Lotte Verbeek, of "The Borgias") taking off her wedding ring while selling most of the rest of her possessions. That way she can carry everything she owns on her back, accepting rides but not food along the way to wherever she is going. When a driver(Paul Ronan) gives her the universal sign for a pervert, she does not wait for the car to stop before jumping out in anger. Her travels do come to at least a temporary halt when she agrees to work for a middle-aged man(Stephen Rea) on a remote farm while not answering any questions about her name, rank or favorite color. "Nothing Personal" is a sparsely engaging movie, straight out of the less is more book, relying on visuals mostly to tell its story, with rural Ireland looking simultaneously dreary and beautiful. That mise en scene informs a lot of this story of two characters who choose to live solitary lives. As they refuse to play by society's rules, it is no surprise that the movie both satisfies and plays with expectations, especially with its ending. And since this is a two hander, it is a good thing that two of those hands belong to Stephen Rea as he even sings here.(Well, not very well but the effort is appreciated.)

A pretty good film from Ireland. The Irish countryside side truly was beautiful and both lead actors deliver subtle and believable performances. I appreaciated the way the characters relationship develops and where it goes. In stark contrast to most cinematic concepts of storytelling with a clear begining, middle and end. That being said while I enjoyed and appreaciated this movie on certain levels, I would be lying if I said that his movie didn't bore me a little as well. While I did appreaciate the anonynmity of there characters, as a viewer it is hard to realte to these characters knowing little to nothing about them except for what is automatically apparent. The end result is isolating for the viewer, but since I'm pretty sure that is what the filmmakers were going for I'm not going to be too harsh on that front. Worth seeing for fans of subtelty and realism in film.

</br> Hard to talk about it. Easy to feel. (review soon.) </br> </br>

Lovely Irish drama about a young Danish vagabond who shuns society and all its norms. While traveling cross country, she meets an older hermit and the two strike up a tentative and unlikely friendship with only one rule - they can share no personal information, leading them to places they could have never imagined. A beautifully understated romance.
See Details