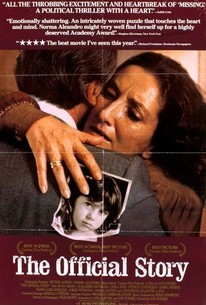 The Official Story
1985, Drama, 1h 50m
12 Reviews
2,500+ Ratings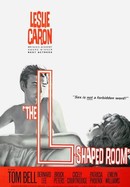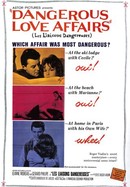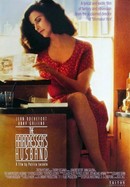 The Hairdresser's Husband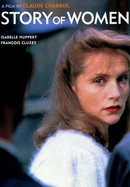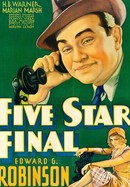 Where to watch
Rent/buy
Subscription
Rate And Review
The Official Story Photos
Movie Info
This Argentine drama focuses on Alicia (Norma Aleandro), a high school history teacher who is leading a comfortable life with her husband, Roberto (Héctor Alterio), a businessman with ties to the military, and their adopted daughter. When Alicia begins to wonder about the identity of the little girl's birth parents, she finds herself suspecting that her daughter may be the child of people abducted or killed by the government's brutal crackdown on leftist groups.
News & Interviews for The Official Story
Audience Reviews for The Official Story
Even though the changes undergone by the protagonist seem rushed (not even her hair seems to follow an entirely consistent evolution), this is a deeply disturbing and painful drama that poses hard questions and examines the terrifying truth about a horrific moment in History.

A schoolteacher searches for her adopted daughter's origins. Beginning as a film about how teachers teach/indoctrinate the state's dominant paradigm, the film quickly shifts focus to the teacher's family life. We learn that it is likely that her daughter was procured by illegal or immoral means by her government official husband. Bourgeois versus "common man" sympathies becomes the main conflict for the family and the film. Thus, <i>The Official Story</i> is a heady drama, one that ultimately condemns the upper classes by revealing violence hidden beneath the veneer of respectability. I don't think I could appreciate the film as much as a native Argentinian because of my limited knowledge of their history; I've seen <i>Evita</i> and paid attention during World History in high school, but that's about it, and many of the oblique references to past military leaders was lost on me. The drama also unfolds slowly. There are long zooms and pans and numerous shots of the main character looking pensive. Overall, I think there's a lot to like about <i>The Official Story</i>, but it's not for all audiences, especially my classmates who fell asleep during World History and failed to see <i>Evita</i>.

It takes a very intimate story and allows us to see through a small crack all the horror and tragedy suffered by a whole nation. Overwhelming.

After much consideration, I finally decided to go for it paying respect to its IMDb ratings. The fact that it has historical background also played its part in luring me towards it. However, the story turned out to be extremely different than what I'd expected. Content-wise, not quality-wise. Neither delighted nor disappointed by it, I guess that knowing the relevant history (yeah, blindly jumped into it with the info that it has historical background; didn't dig even a wee-bit further about it at that time) might have helped more and made it more engaging. Unfortunately, I'd never heard about the historical "Dirty War" tragedy before watching this movie. I didn't find the movie that great. It had emotions, it had thrills, the acting was good, the music was good, the dialogues were excellent, but yet I won't call it a heart-wrenching drama. The overall outcome wasn't so incredible. This Oscar winning flick is undoubtedly watchable and shouldn't be a PITA. Although it might be painful in some other parts to some.
See Details