What to know
critics consensus
Patti Cake$ hits a number of predictable beats, but adds enough fresh elements -- not least Danielle MacDonald's potentially starmaking turn -- to make its underdog story work. Read critic reviews
You might also like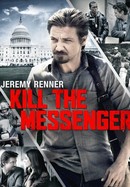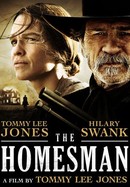 Rate And Review
Movie Info
Fed up with life in her New Jersey hometown, Patricia Dombrowski, aka Patti Cake$, hopes to follow in the footsteps of her idol and hit the road to achieve stardom as a rapper. With help from her best friend, a mysterious musician and her loving grandmother, Patti leads the charge against an army of haters, unpaid bills and the broken dreams that are holding her back.
Critic Reviews for Patti Cake$
Audience Reviews for Patti Cake$
The music will have you singing along with the very first song, ameatur beats but smooth lyrics. The underdog story gets a fresh take in this movie, the acting is so raw and believable. I will watch this film again and again, it is truly a feel good film.

RAPTURE - My Review of PATTI CAKE$ (4 Stars + 3 $$$!!) Geremy Jasper, making his feature film debut here, clearly loves an underdog story, and more specifically, I'm betting he loves MURIEL'S WEDDING and 8 MILE. PATTI CAKE$, the story of an aspiring New Jersey rapper, plays right into the hands of those who worship either slightly delusional characters or pulse-pounding musicals. It's slightly conventional, but if you stick with its gritty, grimy ways, you're gonna have a blast. I loved this movie so much. Australian actor Danielle MacDonald is Patti, a young bartender/cater waiter by day who dreams of rap superstardom along with her pharmacist sidekick/BFF (an incredibly winning Siddharth Dhananjay) who serves as her nerdy/jumpy MC. When she's not daydreaming about a better life, she lives with her financially struggling mother Barb (Bridget Everett). Barb used to sing in an 80s hair metal group and still dreams of the spotlight, especially when a local cop enlists her to front his band. Everett, who I've known from her standup comedy and outrageously salacious appearances on The Amy Schemer Show, is a revelation in the role. I love it when comics explore their dark sides, and her rich performance reminded me of Bette Midler in THE ROSE. Try watching her sing Lita Ford's "Kiss Me Deadly" without wanting to run up and smooch the shit out of her! Barb leans a little too hard on Patti to help pay the bills, especially since her ailing mother (a hilarious and nearly-unrecognizable Cathy Moriarty) has pressing health needs. There's no way around the fact that Patti's a bit of a slob, but she demonstrates a strong work ethic. There's nothing like a family that needs you to light a fire under your ass. But she just KNOWS that she's destined for bigger and better things, and when she opens her mouth to rap, it's pure, cinematic joy. Unlike Muriel, she has the goods to back up her confident demeanor. Like she says to herself in the mirror, "I'm a bad-assed bitch!" MacDonald is pure dynamite with her blustery swag, but she really takes off when showing the hurt child underneath it all. At a club one night, she sees a haunting black man (Mamoudou Athie) perform onstage. A death metal Satanist, he covers one of his eyes with a blue contact lens and has multiple piercings. Unlike everyone else in the crowd, she takes a liking to his music and sees an opportunity to make unique tracks together. Living like a hermit in a park, beyond a tunnel that literally has, THE GATES OF HELL spray painted on its arch, his serial killer-esque lair doesn't scare Patti away. She knows a like mind when she sees one, and her persistence with him shows just how well she knows her own voice. Jasper, a Jersey native, understands the hopes and dreams of his characters so well. In fantasy sequences, they explode into music video nirvana or in one stunning moment, Patti lifts right off the pavement as if to touch the sky. His shooting style is bold, helped tremendously by cinematographer Federico Cesca, who lovingly shows the contrasts between Patti's real and imaginary worlds. A highlight for me was when Patti records her first single, PB&J, which hilariously samples her grandma's raspy voice. It's a dorky/catchy song and a believable hit. Yes, it's not the most original story. We've seen this played out before, beat by beat, but it's worth going down this road mainly for the star making performance by Macdonald. She's not asking the audience to love her, she's just embodying a flawed character, one who works her way through the pain of being called "Dumbo" and comes out the other side a "master spitter". By the end, I'm willing to bet you'll stand up and cheer for this incredibly winning film.

Endearing. Endearing is the word to describe what quality and feeling writer/director Geremy Jasper captures in his feature directorial debut after spending the past seven or so years in the world of narrative shorts and music videos (Selena Gomez and Florence + the Machine among his subjects). Unsurprising then is the fact that Jasper's first feature-length effort, that he's also the sole writer on, deals heavily with the worlds of music, ambition, and the stark difference in those that live to make music and those who make music for a living. This has always been something of a fascinating area for artists to find themselves in-this kind of gorge where either side seems a steep slope that could easily threaten their ultimate goals in one way or another. On the one hand, there's fame and all that comes with it including both the many positives and the mountain of sacrifices while on the other hand it's hard to imagine trying to make a living doing something else while having your true passion be relegated to little more than a hobby. If you've ever chased a dream involving music then Patti Cake$ is wholly identifiable no matter the genre specialized in, but even if you have not a single, musically-inclined bone in your body the film still stands as a testament to anyone who has ever had odds stacked against them. I won't get too hyperbolic here given that, at the end of the day, this is a movie that does well to accomplish what it sets out to, but never comes across as something truly transcendent in what topics it's touching on or exceptional in how it conveys or delivers those ideas. Patti Cake$ has enough going on in its brain though, and is brought to life through such humbling albeit misguided shells that they do indeed come to be endearing thanks largely in part to the captivating performances from each of the members of this eclectic cast. Through the course of events in which we follow these engaging characters Jasper also begins to explore not only the inner turmoil of the titular Patti (a revelatory Danielle Macdonald), but he also takes on the culture that has bred her, that has groomed her into this personality that, strangely enough, defies the conventions of what a young, poor female would take from societal cues. Jasper addresses this blending of cultures and where the line is drawn or if there is a line at all. Patti Cake$, while charmingly performed, is most notable for digging into these ideas of our present, Instagram-obsessed society that is ironically full of people who don't seem to know themselves at all. read the whole review at www.reviewsfromabed.com
Quotes
There are no approved quotes yet for this movie.