You might also like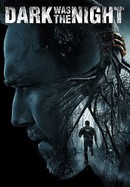 Rate And Review
Movie Info
On March 13, 1997, several mysterious lights appeared over Phoenix. Three teens went into the desert shortly after the incident, hoping to document the strange events occurring in their town. They disappeared that night and were never seen again. Now, on the 20th anniversary of their disappearance, unseen footage has finally been discovered, chronicling the final hours of their fateful expedition.
Critic Reviews for Phoenix Forgotten
Audience Reviews for Phoenix Forgotten
My entire review is basically going to sound like a copy-paste of everyone else's reviews to this movie, but it honestly can't be helped. It's Blair Witch Project, but replace the witch idea with something from The X-Files, and surprisingly just as bad. Yes, there's a reason this movie is being compared to Blair Witch Project, and that's because it's basically just aping it. You sit for the next hour and a half WAITING for something to happen, and when the actual payoff comes (which looks pretty awesome, might I add) you're long done with it. It doesn't try anything interesting with it's story (based on the Phoenix Lights event) nor with the four footage genre, and that's a complete tragedy given the awesome idea behind it. Even Apollo 18 was better than sitting through this.

The story's just as terrible as you expected it to be. It's like I can take something that hardly anyone cares about it and slap it to a movie to send to Hollywood to officially approve so I can waste all my life working on it. The crew behind this should have known better and would have been because I sure wish this could have been worse.
Quotes
There are no approved quotes yet for this movie.