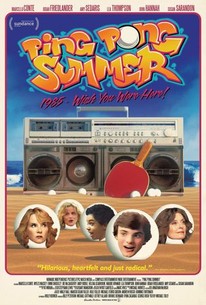 Ping Pong Summer
2014, Comedy, 1h 32m
34 Reviews
500+ Ratings
What to know
critics consensus
This Summer remembrance is brimming with nostalgic flourishes and easygoing charm, but is as stubbornly weightless as a Ping Pong ball. Read critic reviews
You might also like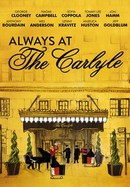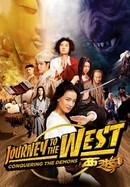 Journey to the West: Conquering the Demons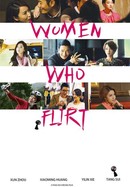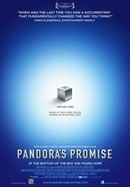 Where to watch
Rent/buy from $2.99
Free
Rent/buy from $0.99
Subscription
Rent/buy from $0.99
Rate And Review
Movie Info
In 1985 a summer vacation in Ocean City, Md., changes the life of a shy white teen (Marcello Conte) who's obsessed with table tennis and hip-hop music.
Audience Reviews for Ping Pong Summer
I liked some things about this movie and others not so much. First the pluses - I loved the 80's setting and the quaint little town it is set in. It bought back a lot of 80's memories and familiar sights (and fashions). Just based on this alone, I liked it. Now the not so good - the ping pong. I mean, okay, it's in the title. I can't claim to be shocked that this movie is a lot about ping pong. But wow. Boring. The young cast are unknowns. I guess I can understand why they went that way as it does help the feel of the movie to not be distracted by famous faces. Though not all of them are great. It kind of has the feel of an 80's movie you could rent for $2 on video and never have heard of. Probably exactly what they were going for. The older cast include Amy Sedaris, Lea Thompson and Susan Sarandon. Overall a movie I liked but didn't love.

Tonally perfect and musically intriguing, "Ping Pong Summer" is a very retro-eqsue film with very little originality, but a very amusing plot that overshadows it's cliches. It may not be the best film out there, but the dumb humour and over-the-top tribute to the 80's is so good that it begins working against it. Don't get me wrong, this is a very fun indie flick that you can easily have fun with, but it's written as a very run-of-the-mill screenplay and therefore there is not much to get attached to. Even though the film has life lessons sprinkled throughout, they are done so dramatically and epically that is feels intentional, and I am still not sure if that is what they had in mind. The cast is good enough for what the story is and they portray their characters well enough to pass by the picture. By the end of this film, the cliches became predictable and you will see the ending coming from a mile away, but I will give credit to where credit is due. "Ping Pong Summer" has an awesome soundtrack and the story is so cliched that it makes it that much more fun. I'll admit, I had quite a bit of fun watching it, so I'll warrant it a mild recommendation.