What to know
critics consensus
Private Life uses one couple's bumpy journey to take an affecting look at an easily identifiable - and too rarely dramatized - rite of adult passage. Read critic reviews
You might also like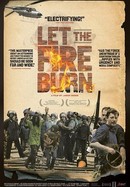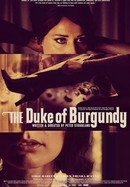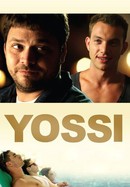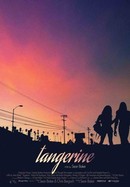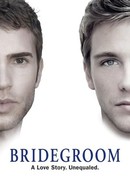 Where to watch
Subscription
Rate And Review
Movie Info
A couple coping with infertility struggle to keep their marriage going as they navigate through the world of adoption and assisted reproduction.
Audience Reviews for Private Life
Very sad and very funny with great performances by Giamatti, Hahn and especially Carter. Jenkins hits all the right notes in a one couple's search for validation of their own lives...a baby. The ending is killer. (12-23-18 NF)

My wife and I watched this on Saturday night. That morning we'd virtually been in the same kind of waiting room Kathryn Hahn and Paul Giamatti's characters are sitting in during one of the film's opening scenes. Moments before turning this on we'd been in the exact same situation these characters are in in the film's first shot which is to say I was giving her two shots on what was our tenth day of "stims" or ovarian stimulation as triggered by medications. As I write this we've just come home from what is referred to as "retrieval" which is technically defined as the doctor guiding a needle through the vaginal wall and, one by one, drawing out the eggs. While this may sound simple enough there is so much riding on the number of eggs retrieved, the size and number of the follicles, and over the course of the next five days-whether those eggs will mature and fertilize with the sperm-that it's a suspense thriller in its own right. Writer/director Tamara Jenkins (Savages) understands this (whether through personal experience or not I'm unsure, but she definitely has dealt with or been close to someone who's dealt with infertility) and she understands the inherent drama not only in the procedures themselves, but how they seep over into everyday life; how being an individual or couple dealing with infertility dominates and influences every thought, every plan, and every reaction to a mostly oblivious world outside of your own little infertility circles. It is in these elements that Private Life really hones in on the repercussions of such circumstances and the interpersonal dealings between two people who are without question there for one another, but who both run out of solutions and words of comfort eventually. There's only so many ways to stay optimistic when every path you take continues to disappoint. While Jenkins' film gets the trials and tribulations of infertility treatment absolutely right she doesn't always go far enough into the mind of Hahn's Rachel or Giamatti's Richard to articulate their inner concerns or how one of them might get too into their own head about everything they're doing as opposed to a different stance counteracting this train of thought from the other. Maybe I'm just projecting here, but rather than choose the somewhat convoluted and slightly touchy narrative Jenkins does in order to carry out full, feature-length it might have been better and ultimately more affecting if Private Life steered clear of the manufactured drama and simply embraced all the built-in concerns, debates, theorizing, doubts, and countless other factors that play into going through an IUI or IVF or embryo adoption or whatever path this journey decided to take our characters down. That said, the film hits too close to home and speaks so many truths that it's almost a therapy session of sorts though I do wonder how those who haven't had to deal with infertility and who happen to come across this on Netflix might react if they decide to give it a look. Anyway, if you do decide to watch Private Life whether dealing, having dealt with, or even if you have no idea what "ovulation" means and then follow that viewing up by checking out Letterboxd reviews which leads you to my account I'll accept any number of prayers, good vibes, or whatever your style is in hopes that the infertility tension that's about to play out in my wife and I's lives comes with a happy ending.