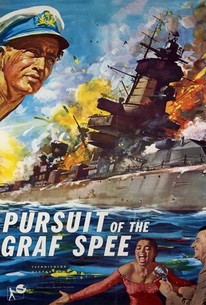 Pursuit of the Graf Spee
1956, War/Adventure, 1h 59m
11 Reviews
500+ Ratings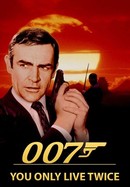 007 - You Only Live Twice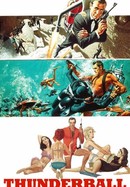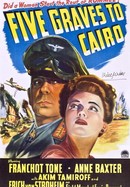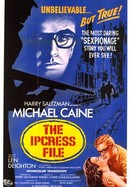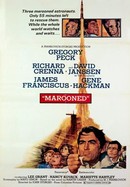 Rate And Review
Pursuit of the Graf Spee Photos
Movie Info
British officers (John Gregson, Anthony Quayle) chase the German pocket battleship Graf Spee to Uruguay, where its captain (Peter Finch) scuttles it.
Audience Reviews for Pursuit of the Graf Spee
During the early days of World War II, the Nazis tried to starve Great Britain by targeting its merchant fleet. One of Germany's deadliest weapons was the pocket battleship Graf Spee, where Captain Langsdorff(Peter Finch) welcomes aboard Captain Dove(Bernard Lee) after sinking his ship, the Africa Spell, in disputed waters off Portugese East Africa. Langsdorff soon fulfills his promise that Dove will have company, but not before one of the survivors gets off a radio message before his ship is sunk. So, now Commodore Harwood(Anthony Quayle) has a pretty good idea where the Graf Spee will be, as he waits with the destroyers Ajax, Achilles and Exeter. Written, directed and produced by Michael Powell and Emeric Pressburger, "The Battle of the River Plate" gets off to a slow start, with minimal cuts, that serves its purpose in setting the stage for the taut action that is to follow. As such, the movie aims to give a realistic portrayl of naval warfare during World War II with the navies in full seek and destroy mode, armed with equal measures of skill and luck. Surprisingly, the characters are rather fond of rules, which get quoted a lot. Instead of dragging the movie down, this actually helps with adding suspense, especially with the ironic ending. As the story is told mostly from the British side, I do wish more time had been given over to Langsdorff as he does seem interesting in an old school sort of way and therefore something of an anomaly.
See Details