What to know
critics consensus
Stylish, provocative, and powerful, Queen & Slim tells a gripping fugitive story steeped in timely, thoughtful subtext. Read critic reviews
You might also like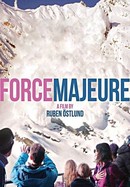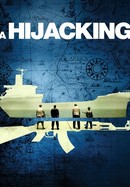 Rate And Review
Movie Info
Slim and Queen's first date takes an unexpected turn when a policeman pulls them over for a minor traffic violation. When the situation escalates, Slim takes the officer's gun and shoots him in self-defense. Now labeled cop killers in the media, Slim and Queen feel that they have no choice but to go on the run and evade the law. When a video of the incident goes viral, the unwitting outlaws soon become a symbol of trauma, terror, grief and pain for people all across the country.
Critic Reviews for Queen & Slim
Audience Reviews for Queen & Slim
See kids, this is why you shouldn't use Tinder - you might end up shooting a police officer in self-defense on the way home if the date doesn't go well. It's ironic too that this was the movie we watched before hand. With that said, please put any "Bonnie and Clyde" notions out of you mind even though that may be the single point of reference in just about every promotional write up and review of QUEEN & SLIM thus far. Bonnie and Clyde robbed banks and murdered people while Queen and Slim defended themselves against an authoritarian goon who assaulted them in an illegal traffic stop, forcing them to go on the lam for fear of reprisal from a corrupt police system that has historically been a tool of racial and class oppression. With that aside, I'm hesitant to call QUEEN & SLIM an outright crime drama. It's a romance film first and a road trip movie second, but there happens to be an inciting incident that could be misconstrued as a crime by anyone who enjoys the taste of fresh leather footwear. As this ill-fated date turns into a race to escape the long arm of the law, Jodie Turner-Smith and Daniel Kaluuya wrestle with their faith, societal perspectives, music tastes, hopes, dreams, personal history, cultural history, other people's perceptions of them, and each other as they come to terms with the dark reality that faces them and learn to appreciate the bits of life they had taken for granted. The film often stops to remind us that the stupidity of youth doesn't solely lie in making wrong bad decisions because sometimes bad decisions are the most worthwhile. At first I found myself scratching my head at why the runaways would stop at a bar for a dance and a drink or detour to a cemetary to visit a loved one's grave when cops are hot on their trail, but in this hyper-real fantasy, the filmmakes brazenly refuse to fall prey to the conventions of such a scenario. These people want to live in love, not live in fear, and there are plenty of other films that shove the latter down our throats. There's also quite a bit of humor in the surrounding characters. The dialog with everyone they run into doesn't languish in existentialism or wallow in their misfortune. Queen's uncle is an echo of Dolemite himself, but he's an Iraq war veteran too. It's easy to forget in some movies that other humans aren't just characters. Real humans are much more complicated, and these subtleties can and will touch the surface in a good film. As far as the socio-political statements that this shares with BLINDSPOTTING, THE HATE U GIVE, and IF BEALE STREET COULD TALK, it's there, but I can't help but feel that this is less a biting critique of America's racial unrest as it is a complex celebration of modern Blackness in all of its glory and tragedy. Needless to say, QUEEN & SLIM is casually one of the coolest films this year.

It's been a couple weeks since I watched Queen & Slim and I can't get it out of my mind. It's billed as a modern-day Bonnie and Clyde, and while that description is technically apt, it's more a frighteningly relevant thriller about police brutality, the skewed criminal justice system, and the hairpin-turning horror of daily life as a black person in America. A first date between Queen (Jodie Turner-Smith) and Slim (Daniel Kaluuya) goes awry when they're pulled over by a racist trigger-happy cop and, in the ensuring struggle, Slim shoots and kills the officer in self-defense. They go on the run trying to escape one setup after another, all the while during this hellish ordeal the characters are growing closer out of reliance and a budding sense of romance. This is a powerfully intense movie with several supremely suspenseful sequences where I worried deeply whether or not the titular pair would be found out, could escape out of a jam, and all the while the authorities are getting closer and closer. They become folk heroes for a community familiar with the oppressive day-to-day of always being seen as a suspect, as "up to no good," as presumed guilty and dangerous. There are a couple questionable moments later in the film involving the pair as inspiration where I wish the film had perhaps been a little less ambiguous over what I'm supposed to draw. The screenplay by Lena Waithe (The Chi, Boomerang) is cannily crafted with a strong sense of how to develop its premise, deepen it with larger themes, and throw organic obstacles at the characters. I was impressed with how quickly the movie would crank up the tension of a moment, but these thriller aspects never felt cheap or superfluous. The characters do not get lost to the overall plotting machinations and the performances from Turner-Smith and Kaluuya are terrific. Director Melina Matsoukas (Insecure, the soon-to-be release Y comic adaptation) has such an affecting manner with her camera and, in particular, the moody lighting that can express a range of feelings from anxiety or sensuality. The ending of this tale might be expected but that doesn't take away any of its inordinate power, an ending that has stayed with me and shaken me for days. Queen & Slim is a character-driven chase film that manages to also touch upon powerful social themes, taking a mythic story and making it personal, relevant, and, in a new manner, timeless. Nate's Grade: A-
Quotes
There are no approved quotes yet for this movie.