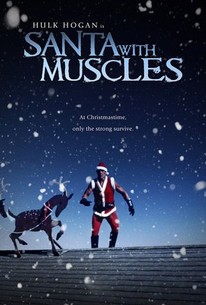 Santa With Muscles
1996, Holiday/Comedy, 1h 37m
3 Reviews
2,500+ Ratings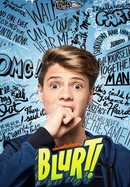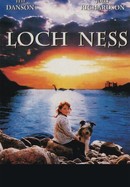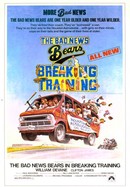 The Bad News Bears in Breaking Training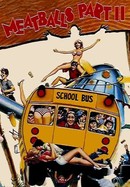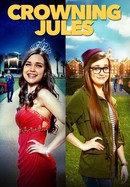 Rate And Review
Santa With Muscles Photos
Movie Info
Amnesia makes a mean health-food tycoon (Hulk Hogan) think he's Santa Claus, especially when it comes to a local orphanage.
Rating: PG

Genre: Holiday, Comedy

Original Language: English

Director: John Murlowski

Producer: Brian Shuster

Release Date (Theaters): limited

Release Date (Streaming):

Box Office (Gross USA): $219.3K

Runtime:
Audience Reviews for Santa With Muscles
Most wrestlers should always refrain from acting, on and off the rink.

<i>"Dear Santa, how are you? I'm not doing so well. There's this really, really bad man, Ebner Frost, who lives up on the hill... He's got these weird people working for him and I think they're gonna do something really bad this Christmas."</i> <p> At Christmastime, everybody loves a good turkey. <i>Santa with Muscles</i>, however, is an example of an insufferable turkey of the cinematic variety. It's not even a "so bad it's good" turkey in the vein of <i>Plan 9 from Outer Space</i>, but instead a dreary, dull, enervating motion picture lacking so much as a modicum of personality. Directed with all the flair of a Disney Channel original movie, <i>Santa with Muscles</i> is hopelessly marred by a script loaded with unfunny puns and broad, excruciatingly unfunny slapstick. The cast members seem barely awake, and the cinematography can best be described as workmanlike. Thankfully, it swiftly exited cinemas after its 1996 release and rapidly slipped into obscurity, and now the majority of the world is blissfully unaware of its existence. Perhaps there is a God. <p> Hulk Hogan plays a soulless millionaire named Blake who has made a fortune from selling his own brand of protein powders and other assorted bodybuilding supplements. Through a number of contrivances too ludicrous to go into, Blake ends up on the run from the police. He ends up hiding in a shopping mall wearing a Santa Claus costume. After a knock on the head, Blake suffers from amnesia and one of the mall elves manages to convince Blake that he is in fact Santa Claus. Through several other contrivances too depressing to go into, Blake ends up at a local orphanage which is in trouble. See, some conventionally evil scientist (I think) named Ebner Frost (Begley Jr.) wants to buy it or close it or something... I'm unsure about the specifics, as I stopped paying attention after five or six minutes. Screw all the orphans, I say! Burn down the orphanage and sell the kids into slavery! <p> Once the story is in place, there are a lot of pratfalls, car chases, car crashes and instances of silly fisticuffs, along with a few elaborate stunts and some low-rent special effects. None of this stuff is particularly inspired, however. The screenplay is equally dreary. The orphans are cloyingly cute, the bad guys are frenetically cartoonish, and the humour is broad and painfully unfunny. Several questions sprang to mind while I viewed this film. Firstly, "<i>Why the fuck did studio executives agree to fund this dirge?</i>", followed by (in no particular order) "<i>What were they thinking?</i>", "<i>Was everyone on drugs while making this?</i>" and "<i>Why the fuck did I decide to watch this?</i>". For God's sake, a few people must have had a conversation about making this movie, and decided it was worth spending several million dollars on. They must have commissioned a script and hired other people to work on the movie, too. How the hell does this stuff happen? <p> Everything about this motion picture is completely inept, from the painful puns to the incompetent action scenes to the thick layer of sappiness and schmaltz which covers the entire enterprise. For crying out loud, bad puns include "<i>Santa, you sleigh me</i>". It hurts. It deeply, profoundly hurts. And the cheesiness puts Disney movies to shame (I shit you not). According to the Internet Movie Database, the original screenwriter felt that his draft was changed so much that he sued to have his writing credit removed. Such a move is totally understandable. And hell, the three still-credited writers for the film have never written anything else before or after <i>Santa with Muscles</i>. Director John Murlowski may still be working as of 2010, but his efforts here are atrocious. Amateur YouTube users are capable of more coherent, exciting, fluid action set-pieces than those which are on display in <i>Santa with Muscles</i> for viewers to enjoy (endure?). <p> During the noughties, several professional wrestlers made the transition to questionable acting careers (The Rock, John Cena, and so on). Many people forget, however, that a handful of popular '80s wrestlers had significant roles on the big screen as well. Roddy Piper chewed gum and kicked ass in John Carpenter's <i>They Live</i>, and André the Giant played Fezzik in <i>The Princess Bride</i>. And then there's Hulk Hogan, who had a cameo in <i>Rocky III</i> before headlining <i>Suburban Commando</i> and <i>Mr. Nanny</i>. Hogan's tragic acting career continued with such straight-to-video duds as <i>The Ultimate Weapon</i> and <i>Thunder in Paradise</i>. Somewhere amidst this malarkey, he found time to star in <i>Santa with Muscles</i>. Hulk Hogan has always been an atrocious thespian, but his terrible performance here is dumbfounding. The analogy is overused, but Hogan truly sounds as if he read every line off a cue card. Meanwhile, Mila Kunis, in her second film role, plays one of the orphans here. In an ironic twist, Don Stark, who would go on to co-star with Kunis on <i>That 70's Show</i>, is also in the film as Hogan's elf. The cast additionally includes such other actors as Clint Howard, Garrett Morris and former wrestler Brutus Beefcake, who plays an oriental (?!) mad scientist. <p> From the woeful writing to the shoddy production values to the subpar acting, <i>Santa with Muscles</i> is straight-to-video quality, period. Hence, it's mind-boggling that the movie did in fact receive a theatrical release. According to Box Office Mojo, it opened in a scant 98 theatres across America and earned a total of $220,000. It can only be hoped that director John Murlowski has discovered God since helming <i>Santa with Muscles</i>, and will quit the filmmaking business pronto in favour of a life of quiet reflection in a monastery in some foreign country. Otherwise, we may have to kill him. 10-year-old boys - especially those who are established Hulk Hogan fans - might find enough within <i>Santa with Muscles</i> to keep them entertained, but everyone else should avoid this dreck at all costs. Unsurprisingly, since its inception, this film has remained on IMDb's Bottom 100, and is currently ranked lower than <i>Santa Claus Conquers the Martians</i>...
See Details