What to know
critics consensus
Scotty and the Secret History of Hollywood offers plenty of prurient thrills for film fans, but beyond the gossip lies a poignantly illuminating look at decades of sexual mores. Read critic reviews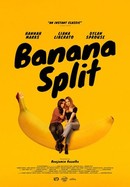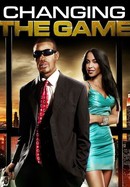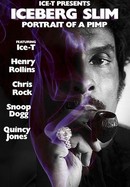 Iceberg Slim: Portrait of a Pimp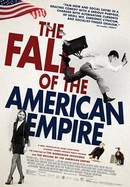 The Fall of the American Empire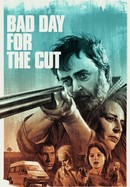 Where to watch
Subscription
Rent/buy
Rent/buy
Rate And Review
Scotty and the Secret History of Hollywood Videos
Scotty and the Secret History of Hollywood Photos
Movie Info
"Scotty and the Secret History of Hollywood" is the deliciously scandalous story of Scotty Bowers, a handsome ex-Marine who landed in Hollywood after World War II and became confidante, aide-de-camp and lover to many of Hollywood's greatest male--and female--stars. In the 1940s and '50s, Scotty ran a gas station in the shadow of the studio lots where he would connect his friends with actors and actresses who had to hide their true sexual identities for fear of police raids at gay bars, societal shunning and career suicide. An unsung Hollywood legend, Bowers would cater to the sexual appetites of celebrities--straight and gay--for decades. In 2012, he finally spilled his secrets in the New York Times best-selling memoir, "Full Service: My Adventures in Hollywood and the Secret Sex Lives of the Stars", which revealed a dramatic, pre-Stonewall alternate history of Hollywood. While the studio PR machines were promoting their stars as wholesome and monogamous, Bowers was fulfilling the true desires of many of them. This cinéma vérité documentary by director Matt Tyrnauer ("Valentino: The Last Emperor") tells his story, as well as presents eye-opening takes on icons from the Hollywood Golden Age including Cary Grant, Katharine Hepburn, Spencer Tracy, Lana Turner, Ava Gardner and many more.
News & Interviews for Scotty and the Secret History of Hollywood
Audience Reviews for Scotty and the Secret History of Hollywood
The documentary meanders at times and spends too much time on the subject's hoarding compulsion. Nonetheless, this is a fascinating story on the old Hollywood homosexual scene.

IT'S A GAS - My Review of SCOTTY AND THE SECRET HISTORY OF HOLLYWOOD (3 Stars) If you like your dirt dished, especially if said dirt involves the word "c*ck" spoken over and over again, then pull up a chair and watch SCOTTY AND THE SECRET HISTORY OF HOLLYWOOD, an entertaining, fascinating documentary about Scotty Bowers, World War 2 marine turned Hollywood gas station attendant who provided "tricks" to the town's rich and famous. Director Matt Tyrnauer has a great subject in Scotty, now 95 and still full of laughter and a renegade attitude. Taking off from Scotty's book FULL SERVICE, the film names names and very specific actions. If you want to know who put what into Walter Pidgeon or countless others, then you'll get your money's worth. Who knew that Cole Porter had such an appetite or that Cary Grant couldn't get enough of Rock Hudson when he was fresh meat in Tinsel Town? Yes, this is salacious stuff and makes you wish someone would spill on current celebrities in the same manner. I mean, who hasn't said they heard this about John Travolta or that about Tom Cruise? This film does a good job at getting to the core of why we need to know this information in the first place. Perhaps it humanizes these icons or it allows homophobes of all stripes the chance to express that there's something wrong or weak about gays or lesbians. Others will detest Scotty for outing people dead or alive, which as Scotty points out, you would only be offended if you felt there was something wrong with being gay. It's a rich subject matter made even richer by exploring what makes this now-95-yer-old man tick. Despite being remarkably active at his age with all of his memories intact, he lives like a hoarder, even against the wishes of his long-suffering wife of over 30 years. It's as if he can't let go of his past, and the film tries to get to the heart of it, creating some moving moments. The deeper we dive the more damage we see in Scotty, despite his still effervescent smile and laugh. With so many piles of stuff everywhere, it feels like his past is taking over his entire world. Scotty's a mass of contradictions. He helped so many stars who couldn't even legally have sex with the people they wanted to have sex with, and who couldn't keep their jobs if caught. Yet, by telling all, he's capitalizing on their lives. But, by doing so, he's normalizing their behavior and giving us all a peek inside the perils and sadness of the Hollywood closet. All of this is mixed up into every frame of this highly entertaining film. At times, it grows repetitive, hitting the same points over and over about his hoarding or his endless hookup stories, but he remains riveting throughout. It would be easy to call him a pimp, but that would take away from the good he did for people. I'll go with Service Provider instead.
See Details