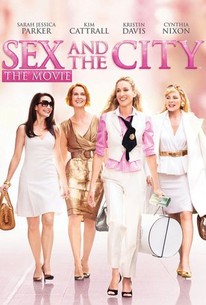 Sex and the City
2008, Romance/Comedy, 2h 25m
184 Reviews
250,000+ Ratings
What to know
critics consensus
Sex and the City loses steam in the transition to the big screen, but will still thrill fans of the show. Read critic reviews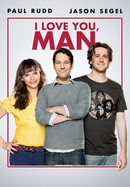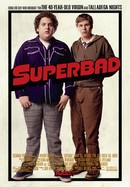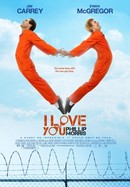 I Love You Phillip Morris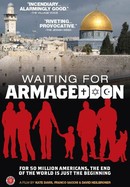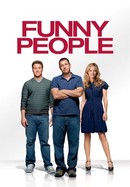 Where to watch
In Theaters
Rent/buy
Rent/buy
Rate And Review
Movie Info
Four years after the earlier adventures of Carrie Bradshaw (Sarah Jessica Parker) and her best gal pals, she and her intermittent lover, Big (Chris Noth), are in a committed relationship. Samantha (Kim Cattrall), having survived cancer, has a monogamous relationship with Smith Jerrod. Charlotte (Kristin Davis) and her husband live on Park Avenue, and Miranda (Cynthia Nixon), now in Brooklyn, feels the pressure of family life.
News & Interviews for Sex and the City
Audience Reviews for Sex and the City
This movie is a continuation of the popular TV series of the same name. Carrie Bradshaw (Sarah Jessica Parker) is a writer living in New York. She is moving into a new apartment and becomes engaged to be married. Things start to go wrong for her when one of her closest friends lets out a few choice words to Carrie's fiancé. Although she lets out these remarks in frustration to her own relationship things begin to ripple. Sex and the City has been a huge success, women of all ages had been glued to their TV sets for 10 years before the movie finally arrived. For me (a man who hasn't watched one episode) the movie feels less like a movie, and more like what I would image one long episode of the series to be. When the movie finished, I felt like (to borrow one of Simon's favourite phrases) nothing happened. On reflection I guess quite a lot had happened; various hurdles and speed bumps in at least 5 relationships. The girls went to therapy, organised a wedding, fell pregnant and even crossed international borders. But for me I guess all the events that occurred seemed to be mentioned in passing and a little in the background. What was occupying the foreground was Vivian Westwood, Louis Vuitton, Chanel, Dior, Prada and so on and so on. You could argue that this is the essence of the mood and what Sex and the City is all about. But for me I'm following a story, presented in words and images, and expect that to stand out further than the wardrobe. Talking of Wardrobes, what the hell happened in the new apartment? When they came to view the apartment it was a broom closet. Carrie is unhappy and Big says he will fix it for her. Fix it for her? What did he do, buy the apartment next door too? The space created is amazing! He must be skilled in magic and illusion as well as carpentry. What a man, no wonder why she wants to marry him. Another part that didn't seem to fit for me was the constant talk of being old. Not just old, but too old. But clearly not too old for heavy pounding R & B to play through half the movie. I found that with Sex and the City the acting isn't bad, nor is the filming, nor anything else for that matter. Although having said that nothing is great either. The film is lukewarm, flimsy and left me appropriately unaffected. I think this is because the movie takes no chances and constantly plays it safe. When a series produces a movie I would expect a one off extravaganza and not a 2 and a half hour episode. The movie wasn't made to break new ground but simply as a crowd pleaser. But having played it so safe, lacking in content and delivering little impact I wonder if it manages to achieve that.

Sex and the City was actually much better than I had anticipated, but as everyone has said before me, this is a film for fans of the show. The plot is trying to be a great big conclusion of the show, and in ways it works, but in other ways it seemed a bit too long and makes no attempt to be more satisfactory, but instead it just seemed like one big mash up to end carries love story with Big. I have admittingly seen the television show a few times so I was not completely lost on the characters but if you have never seen the show in your life then you might not be very knowledgable when you see this film. The cast consists of these four women, and I guess if you enjoyed their performances in the show you won't be disappointed but honestly their were was nothing in this ensemble that impressed me. The movie aims to be a conclusion to the show and in a way it succeeds and fails, but ultimately I visioned how fans of the show would see this so I took major pity on it and say its worth a watch, even for a romantic comedy.

Not sure a movie was needed but it's cool to see all the glamour on the big screen. I think it's just a little too long for a chick-flick.

This film is nothing except an excessively lengthy and predictable look at the whimsical and fabulous lives of wealthy New York women with their designer handbags, shoes and dresses.
See Details