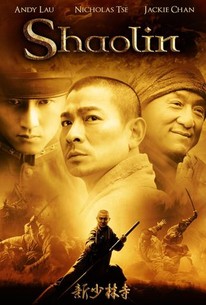 Shaolin
2011, Action/History, 2h 11m
27 Reviews
5,000+ Ratings
Where to watch Shaolin
Free
Rent/buy
Rent/buy
Rent Shaolin on Apple TV, Amazon Prime Video, or buy it on Apple TV, Amazon Prime Video.
Rate And Review
Shaolin Photos
Nicholas Tse as Cao Man in "Shaolin."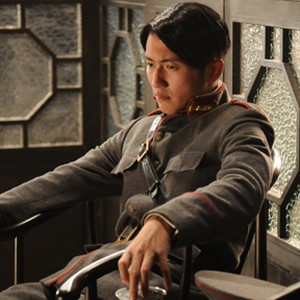 Andy Lau as General Hou Jie in "Shaolin."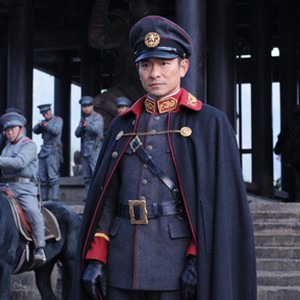 Jackie Chan as Cook in "Shaolin."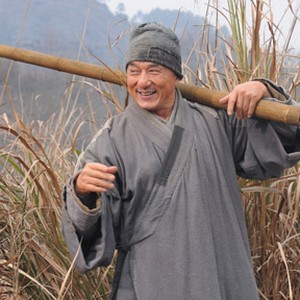 Andy Lau as General Hou Jie in "Shaolin."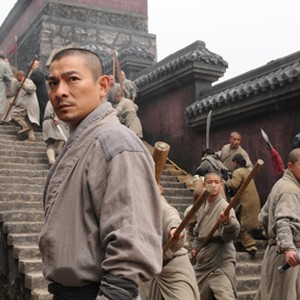 (L-R) Jackie Chan as Cook and Andy Lau as General Hou Jie in "Shaolin."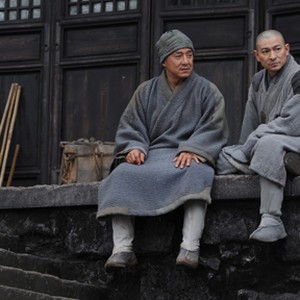 Jackie Chan (right) as Cook in "Shaolin."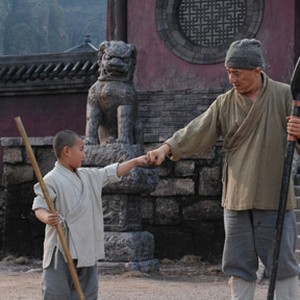 Bingbing Fan in "Shaolin."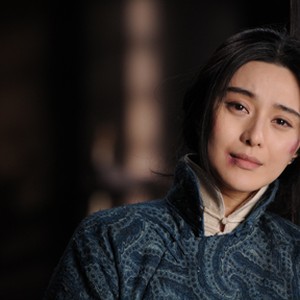 Nicholas Tse as Cao Man in "Shaolin."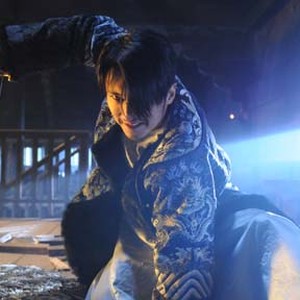 A scene from "Shaolin."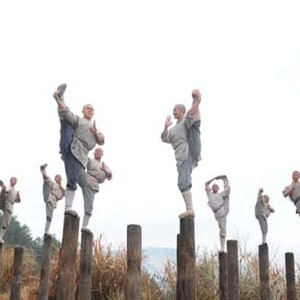 A scene from "Shaolin."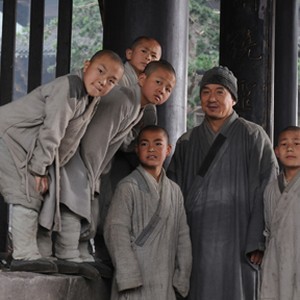 Andy Lau (left) as General Hou Jie in "Shaolin."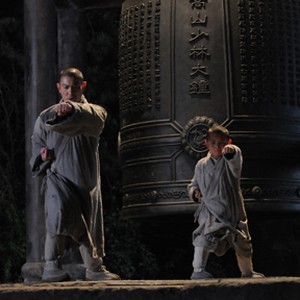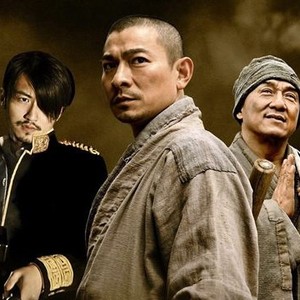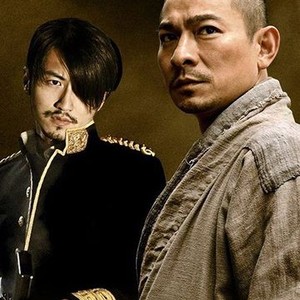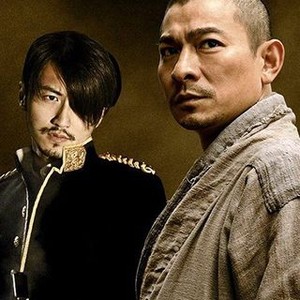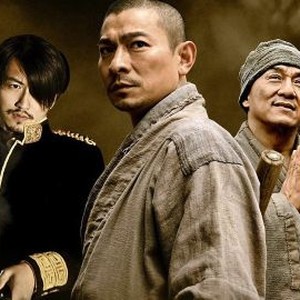 Shaolin (2011)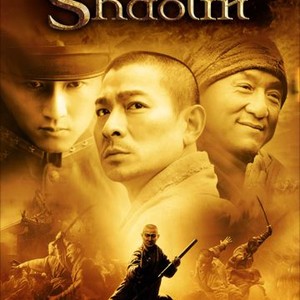 Shaolin (2011)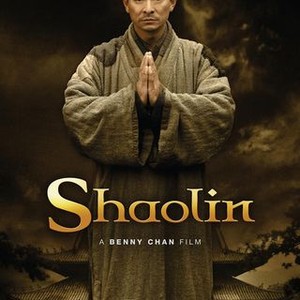 Shaolin (2011)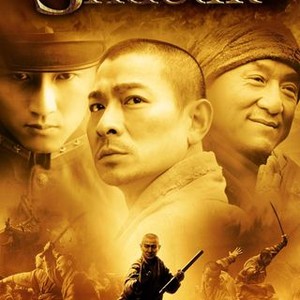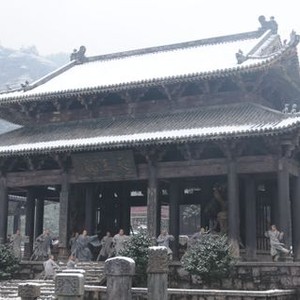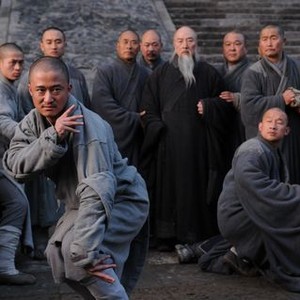 Movie Info
After a shocking betrayal by his sworn brother, a general (Andy Lau) takes refuge at a Shaolin temple and learns martial arts from a crazy cook (Jackie Chan).
Rating: R (Violence)

Genre: Action, History, Drama

Original Language: Chinese

Director: Benny Chan Chi-Shun

Producer: Benny Chan Chi-Shun, Albert Lee

Writer: Cheung Tan, Alan Yuen, Chi Kwong Cheung

Release Date (Theaters): limited

Release Date (Streaming):

Box Office (Gross USA): $64.3K

Runtime:

Distributor: Well Go USA, Variance Films

Production Co: Beijing Silver Moon Productions, China Film Group Corp., Emperor Classic Films, Huayi Brothers Media Group, Shaolin Temple Culture Communication
News & Interviews for Shaolin
Audience Reviews for Shaolin
Really good film. Lots of great choreography. Jackie Chan shows up in this, and he adds alot of humor. The only thing that took away from the movie was the foreign troops that show up to cause conflict...the lead soldier was a horrible actor. But that is such a small section, and it doesn't take away from this film. Good all around movie.

I'm a big fan of foreign fight films. This one actually leans more toward the side of epic than action movie though. A man's transformation from bad guy to good guy isn't far-fetched, but it's so sudden that with 2 hours to work with, they chose to make that one of the least looked at story points. If you're expecting to watch Jackie Chan whoop ass, forget it. He's done doing most action fight scenes (even though there is one with him in it). This one is all Andy Lau, and he's not bad at all. The choreography is well done. This is was a good B movie, but because it's not really based off anything from history, I was left not caring much about the temple...just seeing the fight scenes, and when they happen, they deliver.

Totally awesome story of a group of Shaolin Monks that go up and above their tranquil lives to defend and care for the weak, defenseless and the needy from the greed and oppression of the tyrannical and power hungry General Hou Jie's (Andy Lau) army. As things later turn out his own teachings of the acquisition of the "spoils of war" turns the table on him so severely that he in turn surrenders his destructive ways to the calm and preservation teachings of the Shaolin Monk. The teachings become such an inspiration to him after tragedy crippled him mentally and spiritually that he too becomes one of the monks with the assistance of the Cook (Jackie Chan) As fate would later have it...his past soon comes into play that the very Shaolin Temple becomes in danger of coming under attack...where protection the very shrine becomes a very necessary thing to eventually do. See this it is truly an enlightening and inspirational story that show the power of harnessing your inner strength when it looks as if everything is all lost. Please see this martial arts extravaganza!

Director Benny Chan came with a new adaptation of the classic Shaolin only with a new cast. Here we had Andy Lau in the leading role, playing Hou Chieh, a ruthless warlord who crossed path with the Shaolin Temple and experienced his transformation from a ruthless warlord to a monk with compassion. Together with Nicholas Tse and Jackie Chan in a special appearance, Shaolin delivered a good amount of martial arts and great cinematography. There was nothing new in the plot, as we could see Andy Lau repenting from his sins he made in the past and how he defended what he believed in. Remarkable was Jackie Chan who, from cheesy roles in action blockbusters, he perfectly cast superstar Andy Lau in a role that allowed him to act. At the end I must say it was a effective film for what it is. It did entertained, but failed to delivers anything special or original to make it a a good film.
See Details