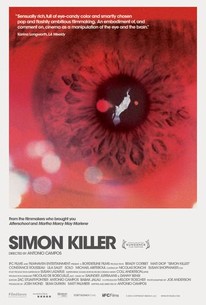 Simon Killer
2012, Drama, 1h 45m
61 Reviews
1,000+ Ratings
What to know
critics consensus
Though its bleak themes may be off-putting for some, Simon Killer is an engrossing, effective character study of a brutal, enigmatic figure. Read critic reviews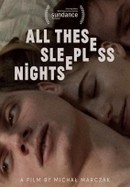 All These Sleepless Nights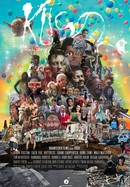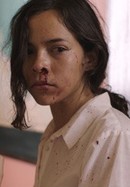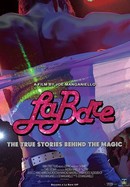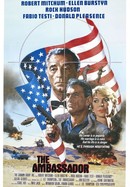 Where to watch
Rent/buy
Rent/buy
Rate And Review
Movie Info
A recent college graduate (Brady Corbet) takes a trip to Paris, becomes involved with a hooker (Mati Diop) and unleashes his dark side.
Audience Reviews for Simon Killer
After a devastating breakup of a five year relationship, Simon(Brady Corbet) decamps for Paris where luckily he has a friend who has an empty apartment he is willing to loan him. While there, he does all the normal touristy things. But his attempt to pick up two young women on the Metro falls flat. So, he decides to try a professional establishment... It's all well and good if there is ambiguity concerning a leading character. One of the problems with "Simon Killer" is that the filmmakers clearly have no idea what to do with their title character, whether he is wounded, troubled or something much, much worse. To his credit, Brady Corbet fully immerses himself in the creepiness of his character. This comes at the cost of making him unlikable not just to the audience but also to any other characters which would make any kind of meaningful connections that Simon has kind of hard to believe.

I certainly liked this movie and its focus on a sociopathic character and how his personality affects everyone around him in negative ways. But I'm not exactly sure whether to give this film 3 or 3.5 stars. At the very least I think it's a good film, but at the same time I think I'm underrating it. But I don't really feel comfortable giving it a 3.5 rating because I didn't think it was that good. This is an occasion where quarter-ratings would be really helpful, because 3.25 stars would be right about where I feel this movie is. Why am I discussing this here? I do not know, maybe I don't have much to say. Regardless I did like the film. The pacing could definitely have been a bit better, it can be a little off-putting, particularly if you're tired, as I was, and at times it was a struggle to stay awake. Not that the film is boring, it's just that the pacing doesn't really do itself any favors. But the character development is more than good, Simon is a compulsive liar, he's a manipulator and a freeloader. He lives off of the kindness of women, theoretically, as you only get to see how he manipulates one woman throughout the majority of his stay in Paris, but it wouldn't surprise me if he wasn't exactly the same when he was with his ex, and even his parents. He's someone who doesn't really care about anybody's needs but his own and he definitely acts accordingly. That aspect of the film I certainly enjoyed, Simon's selfishness and his desire to maintain a certain lifestyle without having to work for it. The thing is that Simon at first comes across as someone who's just depressed about his break-up, you believe him when he says that his ex fucked up. Of course this is just a facade as you start to peel back layers of his personality as the movie progresses. You start to see his lies and how manipulative he truly is and you get to the point of wondering how could any woman spend five years of her life with a man like this. You know what, as I'm going through the movie, I'm starting to realize how good this film really is. I think the 3.5 is deserved. It's deserved because the character development really is top-notch, and Brady Corbet's performance is absolutely enthralling. He's incredibly convincing as this manipulative sociopath. The soundtrack is also pretty damn cool. I think the camerawork also reflects Simon's character. The camera is a little bit tighter on Simon at the beginning and end of the film, where he's at his worst emotionally and physically. When his life is exactly as he wants it, the shots a little bit more open. The darker themes of the film may not be enjoyed by some, but I think it works in this film's favor. Not every story needs to be uplifting, nor does every 'villain' need to meet his comeuppance. As long as the story is satisfying, then that is all that matters, to me at least. And this film certainly has a very compelling character at its core, not a very likable one, but a compelling one nonetheless. Very good character study here, it's gonna require a little patience, but it was a rewarding experience to say the least. Maybe not in a positive way, but still rewarding.

Convincing portrait/collage of a psychopath with a slow pace, Simon Killer is beautifully filmed and has a career best performance from a nuanced Brady Corbet. An excellent soundtrack and skewed visual style add to the strangely addictive quality the film. One if a kind, and not for everyone.

Following a rough break-up with his girlfriend, twenty-something New Yorker, Simon (Corbet) travels to Paris where an acquaintance, Carlo (Ronchi) has allowed him to make use of his apartment. Simon spends days walking the city, seemingly attracting negative attention from many locals. One night he wanders into a brothel where he meets prostitute Noura (Diop), who seems to show him more affection than is normal for such a situation. A few nights later, Simon is attacked by a group of youths (after possibly provoking them on purpose) and turns up at the brothel, telling Noura he has nowhere to stay. She invites him to stay with her and quickly falls for him romantically. It soon becomes apparent he's far from the innocent abroad she mistook him for. Last year, Campos acted as producer for Sean Durkin's feature debut, 'Martha Marcy May Marlene'. Here, the roles are reversed, with Durkin producing Campos' follow-up to 2008's 'Afterschool'. Between the two of them, they seem to be forming a two-man American new-wave. While the rest of the American indie film community seems intent on boring us with dull "dramedies", Campos and Durkin ignore the restrictions of their budgets to give us low budget movies of a quality not seen since the Australian New Wave of the seventies. Like those Aussie flicks, their movies feel geographically unique; not quite American, not yet European, but borrowing the best elements of both schools. Like 'MMMM', 'Simon Killer' is a "snippet" movie. Rather than a traditional three act structure consisting of a beginning, middle and end, we find ourselves thrown in at the deep end of the narrative. At first Simon appears to be a sympathetic victim of his own romantic nature, struggling to adapt to an intimidating alien city. It's a cinematic con-trick, deftly played by Campos and his committed, perfectly cast, leading man. Over the past decade we've grown accustomed to seeing Anglo-Saxons suffer at the hands of Europeans, be it physically ('Hostel'), psychologically ('Berberian Sound Studio'), or culturally ('Vicky, Christina, Barcelona'), but here Campos and Corbet flip things around. Early on, Simon appears to be suffering from mistreatment at the hands of Parisians, both aggressive males and apathetic females. As things progress, and Campos' constantly tracking camera begins to allow us to see his subject's face, rather than following him from behind to conceal his true nature, we realize Simon, not Paris, is the film's true antagonist. Campos isn't a film-maker prone to spoon-feeding his audience, and his long takes (one unbroken static shot on a dance-floor is a stunning representation of Simon's coiled aggression) may well test the patience of less committed viewers. Those who appreciate a film which allows you to fill in the blanks will be richly rewarded. The American New-Wave has arrived!
See Details