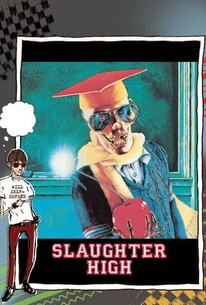 Slaughter High
1985, Horror, 1h 30m
5 Reviews
2,500+ Ratings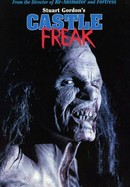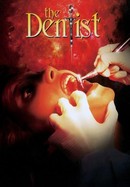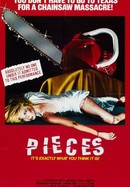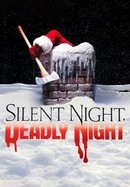 Silent Night, Deadly Night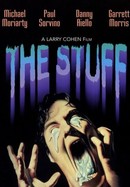 Where to watch
Rent/buy
Rent/buy
Rent/buy
Rate And Review
Movie Info
An April Fools' prank returns to haunt Doddsville High's alumni when they attend a reunion at their abandoned school.
News & Interviews for Slaughter High
Audience Reviews for Slaughter High
Oh my Gosh, who made this awful film that surprisingly featured male frontal nudity and Simon actually died in real life? Pretty much a typical B-movie really, only watch it if you've got more spare time

It's the revenge of the nerd in this British made, Americanised, comedy-slasher as a bullied geek puts his science and chemistry skills to sadistic use as he exacts his bloody revenge against those who tormented him and left him physically scarred from a prank gone wrong. Hilariously bad and fun all the same. The kills are good and some quite gory too which was pleasing to the eye. 'Marty' himself makes for a memorable killer complete with a cool jester mask. It may be silly but it has enough charm to make it stand out among the endless 80s slashers out there.

In the mid to late eighties we had a series of cheesy tongue in cheek slasher flicks. Slaughter High is yet another cheesy horror film, but its not bad. Thats the thing. Of course these films are bad in context as these movies scrapes the bottom of the barrel with unused ideas and offer nothing new aside from bad dialogue, predictability and bad acting. However these films are pretty good considering how cheesy they are. Slaughter High is like a fine cut of cheese. It's iresistable and good. Thats what we have here with Slaughter High. This is a fun horror film with plenty of creative, gory deaths. Sure the film is derivative of other films, most notably Friday The 13th, but that doesn't stop Slaughter High from being an enjoyable slasher in its own right. The film stars Caroline Munro (Maniac) and she plays a popular teen who with her friends play a mean prank on the school oddball Marty. The prank turns almost fatal and Marty is disfigured and is committed to a psychiatric hospital. Five years later they're invited to a class reunion and only them show up, and they soon wonder why they're the only ones there. However they break into the school, and start having a party, but before they do they discover some bizarre things. Like they're old lockers filled with their missing stuff that they lost in high school. Soon they lighten up and start partying, and playing drinking games. Unfortunately for one of the gang, one of the beers has been tampered with, and his stomach inflates and his intestines explode out of his stomach. The gang are force to flee but they are locked in the school. They soon realize it was Marty who organized the whole thing, and he soon kills them off in very creative ways. Slaughter High is cheesy, and fun. But the thing with the film that actually surprised me is that the filmmakers layed off the bad dialogue a bit halfway through the film. Sure this film is a rehash of old ideas, but it's still an underrated gem. The acting and dialogue may not be excellent, but the strength of this film lies within it's creative and gory kills. In the end thats what a slasher film is about, the kills that the killer conjures for his victims. Slaughter High is severely underrated and a must see for cheesy horror fans.

Uncomfortable and oddball school massacre horror flick. Like many of those flicks, adult actors are portraying teenagers, who play a sleazy and nasty prank on the class geek Marty. My favorite bits were the cheezy music playing during the gym workout scene, and the hilarious jump-scare when the girl grabs her boyfriend's shoulder and says "I gotta pee!" The setting looks more like an abandoned hospital than a school. C'mon, a bath tub and a bed inside a school?! The deaths around those was cool enough. But it's not the ultimate high school slaughter film as the cover portrays.
See Details