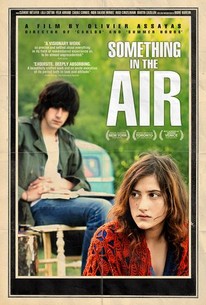 Something in the Air
2012, Romance/Drama, 2h 2m
75 Reviews
1,000+ Ratings
What to know
critics consensus
Insightful, solidly acted, and smartly filmed, Something in the Air skillfully captures the idealism of youth without falling back on cheap nostalgia. Read critic reviews
You might also like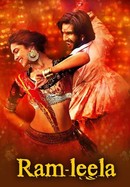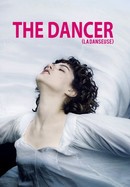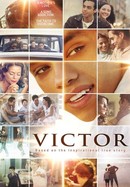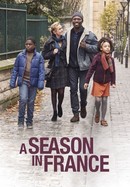 Where to watch
Rent/buy from $3.99
Rent/buy from $3.99
Rate And Review
Something in the Air Photos
Movie Info
A young French radical (Clément Métayer) travels to Italy and becomes involved with a woman (Lola Créton) who shares many of the same aspirations.
Audience Reviews for Something in the Air
Even while still in high school, Gilles(Clement Metayer) is very much involved in the Revolution in 1971, carvng an Anarchist A symbol in his desk. Outside of school, he attends meetings before running from police in demonstrations. Otherwise, he and his friends tend to be in a running battle with security. At least, until one of the guards is seriously injured and Jean-Pierre(Hugo Conzelmann) is identified. So, Gilles sees this as the perfect opportunity to go to Italy to practice his art, what with his girlfriend Laure(Carole Combes) already having traveled to London. "Something in the Air" is a semi-autobiographical coming of age story that is also quite evocative in its time and place. Unlike a lot of other depictions of radical politics of this era(in this case, refreshingly show that they did continue after May 1968), the movie avoids cliche by showing the evolution of political and personal thought over the period of about three years.("The Land that Time Forgot" reference at the end sets a time frame for events in the film.) Also, Olivier Assayas thankfully avoids the navel gazing of some of his other films, while producing a stunning sequence centered around bonfires.

Gilles (Metayer) is a young wannabe-anarchist in his final year of high school, engaging in riots, graffiti-ing, and various other disruptive modes of communicating his political philosophy. One night, he and his friends attack their school with petrol bombs, resulting in an injury to a security guard who has a bag of cement dropped on him from a height by Gilles. When one of the group's ID cards is found at the scene, they flee France for Italy, beginning a summer of sex, drugs and psychedelia. There are some films I like to give a few days to sink in before writing a review. Such films usually receive positive reviews from me, if for no other reason than the fact they occupied my thoughts in a positive manner. Then there are those films which are so bad, I rush to my keyboard to exact a petty form of revenge, chasing the film-maker off the lawn of my subconscious before he can get his creative ball back. I know, of course, he'll simply buy a new ball, one which will find its way over my wall at some point in the future, but it gives me a small pleasure to deflate this one, regardless. 'Something in the Air' is one such film. Allow me to puncture Assayas' ball. The film is thought to be somewhat autobiographical, and, if this is indeed the case, Assayas teen years are nothing to boast about. I struggle to remember a lead character I wished to smack bout the face so much as the dopey-eyed Gilles, a spoiled, self-righteous brat who inexplicably seems irresistible to pretty French girls. Along with his friends, they're a despicable bunch of entitled clowns who speak about helping the "working classes" as if referencing a group of disease-sufferers. The idea that some people work for a living seems repugnant to these middle-class snobs. They're like a seventies, European version of the elitist teens of 'The Perks of Being a Wallflower', but with more body hair, and, no doubt, worse body odor. Watching these juvenile Citizen Smiths sit around discussing Buddhism, Communism, Feminism, and many other "isms", in their uninformed way, is one hell of an irritating way to spend two hours. There's nothing in the air of Assayas' shallow film. I've seen more profound Tommy Hilfiger commercials.

A refreshing and well-paced semi-autobiographical drama that focuses on the uncertainties of a young man divided between his ideologies and artistic desires - but the very weak performances from almost everyone make it emotionally distant and a tad restrained for its own good.