What to know
critics consensus
Southbound doesn't entirely avoid the jarring shifts common to anthology films, but thanks to some thrilling twists and turns, this horror road movie is a surprisingly smooth ride. Read critic reviews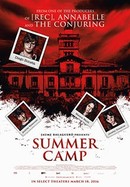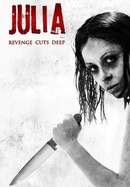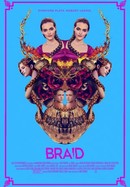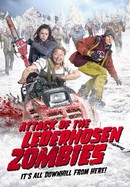 Attack of the Lederhosen Zombies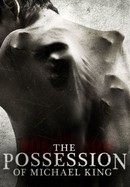 The Possession of Michael King
Where to watch
Rent/buy
Rent/buy
Buy
Rate And Review
Movie Info
Interlocking tales of highway terror revolve around malevolent spirits at a truck stop, a mysterious traveler, a car accident and a home invasion.
News & Interviews for Southbound
Audience Reviews for Southbound
Fascinating, creepy and well written throughout, Southbound offers up a gory Love Actually with the combined talents of three artistically committed directors and a huge helping of blood and supernatural intrigue to help bolster the film down the road. The real villain of the film seems to be the stretch of anonymous American highway that encompasses the film in a Silent Hill-esque vice grip and frames the separate stories, loosely narrated by the brilliant Larry Fassenden as the omnipresent Radio DJ that all of the characters encounter on their drives. The film is starkly different to any horror road trip movie and it's definitely worth a watch.

Modern Day Southern Gothic Highway-Based is a very specific theme for a Horror Anthology to tackle, and while none of the segments are bad, none of them stand out as particularly good either.

Atmospheric and amusing. A few jump scares, but it's primarily focused on creating a foreboding mood. Wish the stories were a little better tied together, but they're not unbearably distant. The setting of desert as a gateway to Hell is a great underused convention in horror. Fun late night flick, perfect if you're watching it in a quiet motel in the middle of nowhere, New Mexico.

I remember noting in my review of Ava's Possessions, a decent, if heavily flawed movie, that clever horror films, at least from the real inspired independent filmmakers in it, isn't really even that rare of a thing. I noted that because, while Ava's Possessions did make clever usage of the demonic possession sub-genre, it was really lacking in everything else. It lacked a coherent narrative to match the clever concept. I say this in reference to this movie, because anthology horror films are also now a dime a dozen and it's gonna take something really special to stand out in that crowded subgenre. Now I'm not saying that this is that movie, but it's about as close as we've gotten since the release of VHS 2. Part of what makes this film entertaining is the fact that all of the segments bleed into each other. They all take place in the same deserted highway and all the strange goings-on within it. One character's journey ends at a motel where we next the next segment's characters and so on and so forth. And I definitely liked that approach, since it sort of made it feel like there's a bunch of small little stories that are all, somewhat, interconnected taking place in the same highway and surrounding areas. That's probably the reason why I won't review each segment individually, they're all interconnected in their own special way. Plus, and this might be the biggest reason why, I'm just a little too lazy. It probably wouldn't even take that much effort, but I just don't really want to. But the point is that I really liked this movie, quite a bit honestly. I don't think it's the best horror movie I've ever seen, but, part of it reminds of me of the first Creepshow, which is probably one of my favorite anthology horror movies. Stylistically, of course, both this and Creepshow couldn't be much more different, this one is a little darker and more grim, but there's something about it and the way it approaches its individual stories that actually makes this movie a lot of fun to watch. It's the type of movie that I see myself watching once every year during Halloween. It's that type of movie where you bring friends over and you just watch great horror movies. The flaws are obvious, as they are with every anthology film, there's the tonal shifts that are a little bit bothersome and there's certain inconsistencies in quality. To me, all of the shorts are, at the very least, good. Some are just better than others. The segment where the man hits the woman on the middle of the road, whom he tries to save by going into town and trying to save her, all the while being fed instructions on the phone on what to do to 'save' her. I thought that was probably the best segment of the film and how it plays out is really good. One of the things about the film that might bother a lot of people is the fact that, in none of the segments, you're never really given all of the details. It doesn't bother me that much, since I can pretty much fill all of the blanks myself, the film isn't that far to figure out. But for those used to a more streamlined horror experience, then this might be a little annoying and it's not an invalid complaint. It just didn't bother me since I was able to pretty much figure it out, or at least come up with my own theory, easily enough. The score is very synth heavy, it's reminiscent of old-school 80s horror films. It might actually be the most under-appreciated element the film has to offer. The film score is really fucking good and it perfectly helps set the mood. Long story short, I really liked this movie. It's not perfect and it's not even close to being better than Wild Tales, not necessarily a horror anthology, but an excellent anthology film nonetheless, but I would highly recommend this if you're a horror geek. Really good stuff here.
See Details