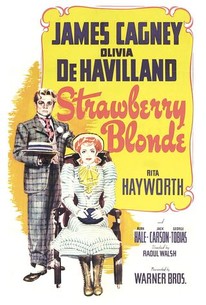 The Strawberry Blonde
1941, Romance/Comedy, 1h 37m
11 Reviews
500+ Ratings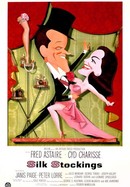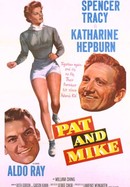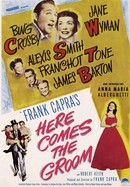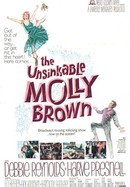 The Unsinkable Molly Brown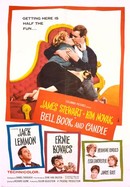 Where to watch The Strawberry Blonde
Rent/buy
Rent/buy
Rent/buy
Rent The Strawberry Blonde on Amazon Prime Video, Apple TV, Vudu, or buy it on Amazon Prime Video, Apple TV, Vudu.
Rate And Review
The Strawberry Blonde Photos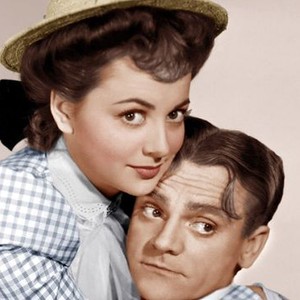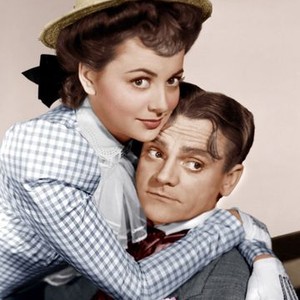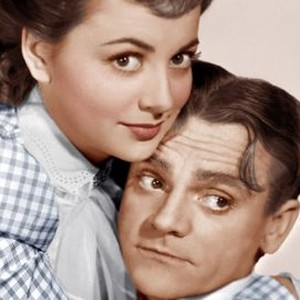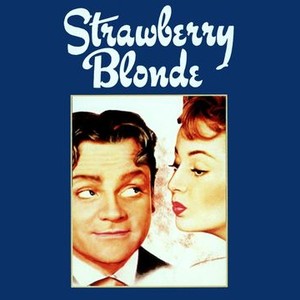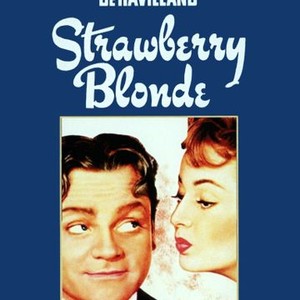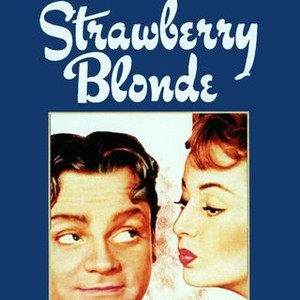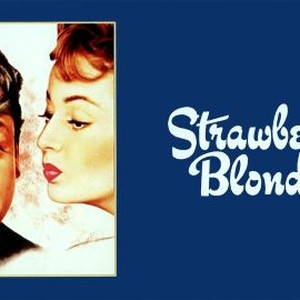 The Strawberry Blonde (1941)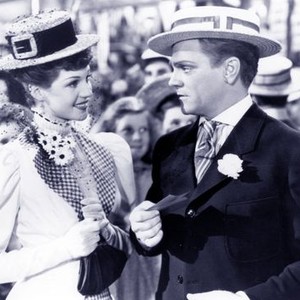 The Strawberry Blonde (1941)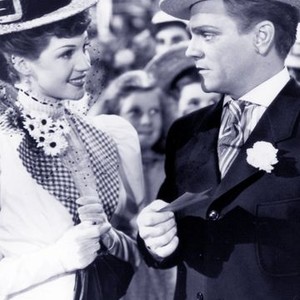 The Strawberry Blonde (1941)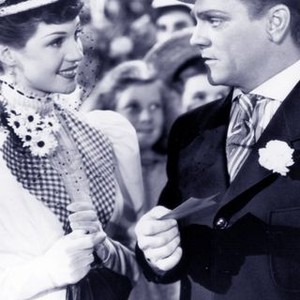 The Strawberry Blonde (1941)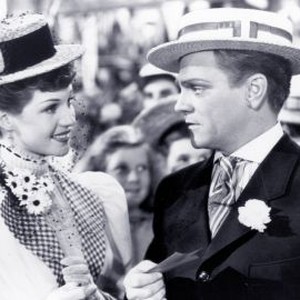 The Strawberry Blonde (1941)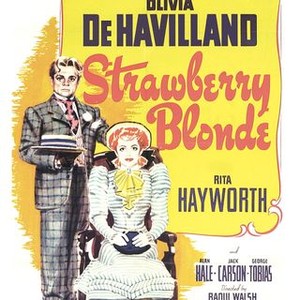 Movie Info
At the turn of the century, dentist Biff Grimes (James Cagney) recalls his association with politician Hugo Barnstead (Jack Carson). The men meet over their romantic rivalry for striking strawberry blonde Virginia Brush (Rita Hayworth). Despite Biff's efforts, Virginia pushes her friend, nurse and women's rights advocate Amy Lind (Olivia de Havilland), on him and elopes with Hugo. After Biff and Amy fall in love, Biff join Hugo's firm, only to learn that his rival is still a double dealer.
Audience Reviews for The Strawberry Blonde
Although there is a story here about the arc of one man's life in New York City at the turn-of-the-century, the gist of this piece is specifically nostalgia for those times. In the story Jimmy Cagney is effective as a unwitting loser who takes a lifetime to turn his life around. Alan Hale nearly steals the film as his father. Olivia DeHavilland is the "plain" woman who stands beside him regardless (but she is always outstanding, eh?), while George Tobias, Jack Carson and Rita Hayworth fill out the supporting cast. Be prepared to be inundated with the song "The Band Played On."

Let's start with the star power - it's set to max here, with James Cagney, Olivia de Havilland, and Rita Hayworth all in this movie, which is set in the gay 1890's. Hey, it was a time when street lamps were powered by gas, leeches were helpful for swelling after fisticuffs, and spaghetti was an exotic food! There is plenty of silliness in this movie, including the scene where everyone is baffled over how to eat spaghetti, and some of that may make you groan. It's also kind of crazy to think that Olivia de Havilland would be viewed as the booby prize, even to Hayward - I mean, talk about a plot hole. I loved how her character was a 'free thinker' - questioning marriage ("an institution started by the cavemen and endorsed by florists and jewelers"), hinting at free love, and believing in women's rights. Think of Natalie Wood's role 24 years later in 'The Great Race'. Unfortunately here it's softened somewhat by her own back-tracking and Cagney's admonishments that he won't have her smoking a cigarette, but she is intriguing and a little feisty nonetheless. The cast is excellent, including Jack Carson, who plays his oily and manipulative character well. It's a bit of a kitchen sink, with physical comedy, romance, and some musical numbers, including "The Band Played On" and "Meet Me in St. Louis". I would have given it a slightly lower rating, but loved the scenes of betrayal and love towards the end, which really made the movie for me. Perhaps that's just the kind of hairpin I am.

Winning comedy drama that started Rita Hayworth's ascent to stardom. Olivia and Jimmy are well matched and Jack Carson is at his slick oily best. Good direction and fine supporting cast.

James Cagney? Olivia de Havilland? Rita Hayworth? What more do you want, spontaneous barbershop quartets? Yes. How about the dad of "the Skipper" from Gilligan's Island engaging in olde timey fisticuffs with guys wearing handlebar mustaches? Okay, you'll find that here too. Cagney plays a hot-headed dentist named Biff (who his foreign friend calls "Beef") who's married to the knockout Olivia de Havilland, but all he can think about is the one that got away (Hayworth). It's not just that she got away, but that she ran off with a booming-voiced showoff and all around jerk (played by the well-enunciated Jack Carson). When the creep unknowingly makes an appointment with his old pal dentist for some emergency tooth ache pulling, Biff plots a revenge that may include murder, and sets up the flashbacks which will tell his life story and the wrongs done to him over the years by this man. Set in the early 1900s, the film makes comical use of all the customs and beliefs that were popular at the time: from women's suffrage to the aforementioned barbershop quartets and handlebar mustaches (even George Reeves, the man who would become Superman, gets in on the handlebar mustache thing). Let's face it, you just can't make a period piece without using certain signature elements. You wouldn't make a movie set in the 1960s without including hippies, you wouldn't make a 50s film without beatniks, and you certainly couldn't make a film set in the 90s without referencing grunge (well, obviously you could do all these things, but for some reason most mainstream filmmakers choose not to). Things from the past often times just look silly to people in the present. Cagney does a good job being "Cagney" in this role, but overall the film is a little shallow. It is none the less an easily enjoyable, if overall lightweight film.
See Details