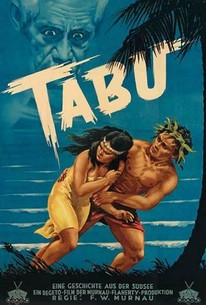 Tabu
1931, Romance, 1h 21m
14 Reviews
1,000+ Ratings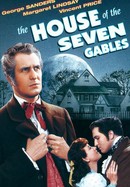 The House of the Seven Gables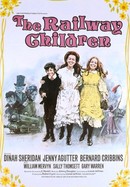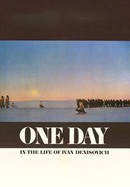 One Day in the Life of Ivan Denisovich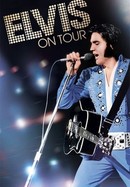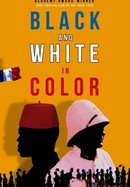 Where to watch
Subscription
Rate And Review
Movie Info
On the island of Bora Bora, the islanders welcome Tabu (Hitu), a messenger from the chief who has come to declare the island's virgin successor. Tabu names the beautiful young Reri (Anna Chevalier), unaware that she has a lover, Matahi (Matahi). Despite Tabu's claim that if a man touches Reri, it will mean death for him, Matahi follows Tabu as he leaves the island, and kidnaps Reri. Enduring numerous hardships, the couple arrives at another island -- but find that Tabu's curse has followed them.
Audience Reviews for Tabu
An young innocent South Sea island couple runs afoul of some ancient native tradition ("we need a virgin to throw into the volcano") that dooms their happy love. Filmed in Bora Bora, rarely has the French philosophical ideal of the glory of the primitive savage been portrayed as well.

Has a very fresh feel to it. Saw this at #271 on a "Top 1000 Movies Ever" list and thought it'd be worth a look. It's essentially a poetic/naturalist/neorealistic retelling of Sunrise, if that makes any sense. In everyman terms- its simple, the performances are splendid, and F. W. Murnau delivers elegantly shot exotic local cinematography of waterfalls and jungles and native festivals, and the beauty comes from this simplicity. The ending made the movie for me. Not in the same league as Murnau's Faust or Nosferatu or Sunrise, since those are all haunting and strewn with shadows. More like a National Geographic program with a "star crossed lovers" storyline. Since it's a silent film, expect your interest to be eroded by slowness, but nevertheless it's worth seeing. 89/100

The reason why I love this is not only because it is very beautiful but it also because of my own sentimental reason cause I always want to go to island in Pacific...

For me it was a unique cinematic experience even thought I had doubts about this silence film. But this surviving work of director F.W. Murnau remains some of the most significant and stunning of the silent era. Filmed entirely in Tahiti, `Tabu' would prove to be Murnau's last film (he died in a tragic car accident just weeks before the film's premiere) and most unusual - he actually collaborated with director Robert Flaherty in this tale of two doomed lovers that unintentionally transports `Romeo and Juliet' into the South Pacific. Unlike his landmark expressionist titles such as `Nosferatu' and `Faust,' Murnau's `Tabu' is set mostly outdoors and features dazzling images of beautiful young native men and women at home in their Polynesian paradise in the first part of the film, with haunting images used to chronicle tragedy and paradise lost in the second half of the 81 minute classic.
See Details