Tai Chi Hero
2012, Action/Adventure, 1h 43m
11 Reviews
500+ Ratings
You might also like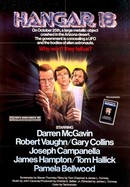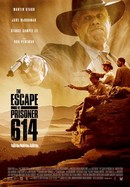 The Escape of Prisoner 614
Where to watch
Rent/buy from $2.99
Free
Rent/buy from $3.99
Rate And Review
Movie Info
A series of weird events follows when a bride's brother crashes her wedding.
Audience Reviews for Tai Chi Hero
The sequel to Tai Chi Zero is about more of the same, although this time in comes to a satisfying conclusion.

I have no idea whether or not to give this film 3 stars based solely on the fact that it was, surprisingly, a little more serious than the first film, which embraced the sillier side of martial arts films. While this film does still have some of that silliness, it's definitely toned down in favor of a more serious narrative about Eddie Peng's character trying to destroy the village that humiliated him in the first film. I don't know, really, it just plays out like a bunch of these films that I've seen. There's not much that really sets it apart from the pack like the first film did. With that said, I did think the narrative itself, if it can be called that, is actually an improvement from the first film. But, like I said, the more serious tone is definitely a bit of a drawback to the film. It just doesn't feel as fresh or as different. I realize that's a point I already made, but it's definitely worth repeating. I suppose the idea is you avoid repeating yourself, but repeating yourself by using the same silly and over-the-top tone as your predecessor is better than playing into every martial arts cliche that is out there. It'd be something if the action improved as well as the story did, but it's probably at about the same level of the first film. I'd even say that it's a notch below, slightly. I do think however, that as far as a singular action sequence goes, this film has the best of the two films. The one I'm talking about should definitely be obvious and it's when Peng's character, having bribed himself to the top, brings a ton of soldiers to the villagers' footsteps. This is when the film peaks and there's close to 20+ minutes left in the film after this. And what came after it simply couldn't match the scene at the village. It just felt like the movie ran out of steam and this was its logical ending point, but it was simply too early to end the film so they decided to add 20+ unrelated minutes to the narrative. It really fizzles out at the end and that's a shame. There's one other cool fight scene after this, but it just feels completely unrelated to what came before it. Maybe it's just me, but that's how I felt. Maybe I'm being unfair to this film, but I really did think it was a step down. I mean it was kinda nice to see how everything ended up, but part of me felt that the film was somewhat unnecessary. It's not like you really needed a sequel to tell this story. It could've been done without complicating matters in this film. They chose to go a different route, but I stand by what I said. It feels unnecessary. Still, I mean the film is decent at best. It provides some good action scenes and some will be entertained by this, but I found it to be a step down from Tai Chi Zero and I can't really recommend it as a standalone film. It's almost necessary to watch this if you saw Zero, but it's not a movie that really needs to exist. While a decent movie, there's nothing of note worth watching here.

In this direct sequel to Tai Chi Zero, we follow The Freak adapting to life in the Chen Village. The Grandmaster's eldest son also returns and reminds the town of a legendary prophecy that may spell doom for the civilians. This is a continuation of the previous story, and as such it is very similar in quality. Filmed back to back means the consistency really aids the storytelling. Daniel Wu continues to be an incredible lead, as he is an action star with an absolutely dopey smile and a real sense of innocence and misunderstanding in his face. It makes such a great change from a lead who constantly wants to seem hard and tough. The cinematography is great once again, but the film keeps things to enclosed and so we see battles take place in the same places as before. With more character development and the promise of further sequels to come, this and its predecessor work as once film.