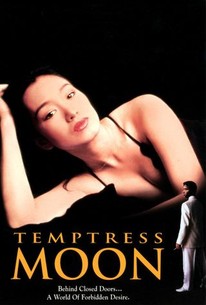 Temptress Moon
1996, Drama, 2h 7m
13 Reviews
1,000+ Ratings
Rate And Review
Movie Info
Zhengda (Zhou Yemang) is the eldest brother of the powerful Pang family. He is married to Xiuyi (Saifei He), smokes opium on a daily basis and orders Xiuyi's young brother, Zhongliang (Leslie Cheung), to live with them as a house servant. After Zhongliang disappears, Zhengda's health declines, and his younger sister, Ruyi (Gong Li), assumes control of the family. Zhongliang, who is now a Shanghai gigolo affiliated with criminals, is forced to reconnect with Ruyi under mysterious circumstances.
Audience Reviews for Temptress Moon
Out of all the movies I have seen from the Far East this was one of the hardest to keep up with, took about 50 minutes to get straight who was who and who was doing what. Movie is set back in 1911 time frame, and when the master dies his son is in no condition to rule the family (A bad day with Opium ruin his mental facilities.) So wit no choice but to allow Ruyi (Li Gong)the daughter to rule the family, her first action is to throw the whores and concubines out of the house, this really pisses off the elders. As time goes on she falls in love with her brother in law who is a sleaze bucket from Shanghi. In the eng Ruyi falls victim to the same fate as her brother. Not as good as other Asian films I have seen but worth 3 1/2 stars.
See Details